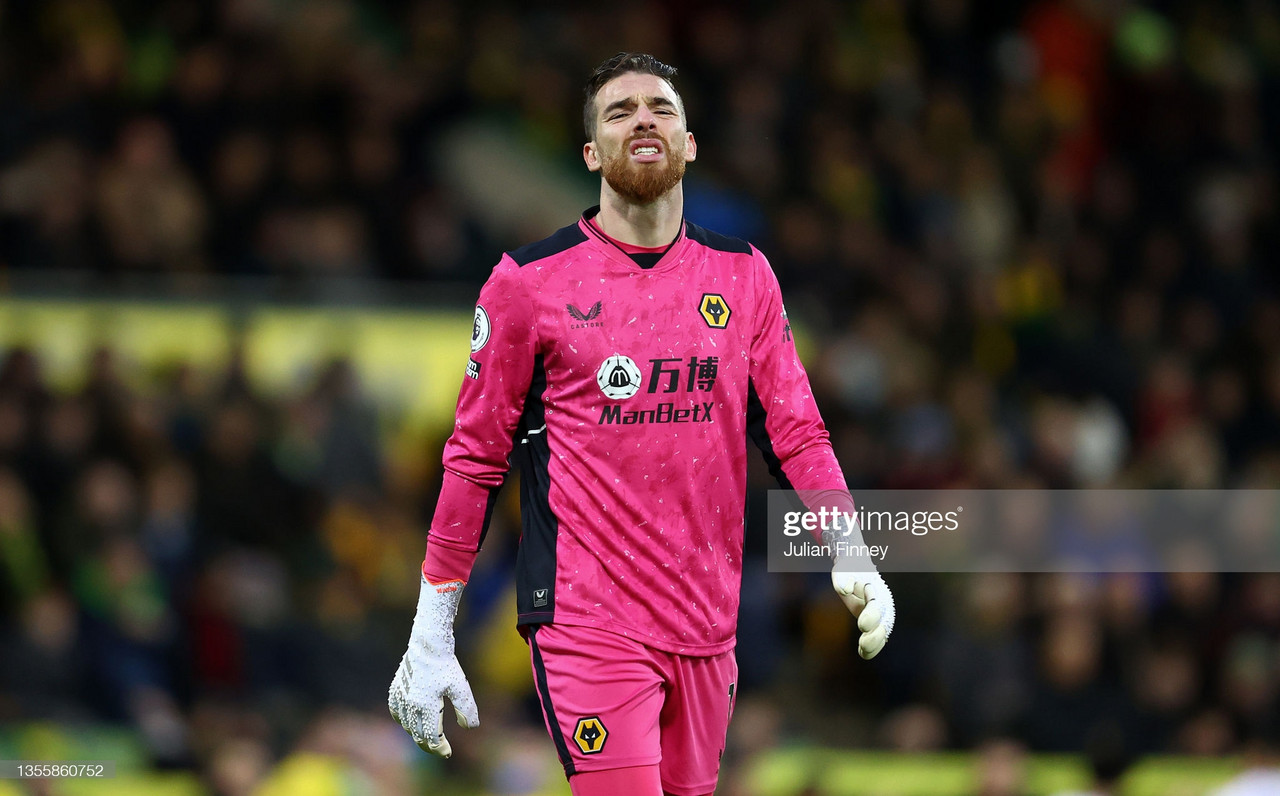 Wolverhampton Wanderers felt like they let two points slip away last weekend as they failed to beat a Norwich City side who sat 19th in the table with the worst goal difference in the league.
Not only did Wolves fail to score in the game, but they were lucky that they didn't concede as Norwich created 11 chances and had an xG of 1.41.
Jose Sa was the man responsible for Norwich not picking up their third win of the season, and the Wolves goalkeeper made four big saves to keep the scores level, the most notable one being against Teemu Pukki in the second half.
Since arriving from Olympiacos in the summer, Sa has been exceptional for Wolves, picking up the clubs player of the month award in September and also getting himself one assist already this season.
Rather surprisingly, Bruno Lage was a man of few words when speaking about his goalkeeper but he did say:
"He is very important for us. He came with lots of ambition to replace a top goalkeeper in Rui Patricio, and he is doing very well.
"I like to talk about him because we scored the goal that he started against Southampton and he did very well against Norwich."
"We are very happy with him and we hope he can continue with what he is doing for us."
Lage's side has the fourth-best defensive record in the league which is a testament to how well Sa is doing in the Wolves net. Only Chelsea (4), Manchester City (7) and Liverpool (11) have conceded fewer goals than the midlands side this season, something that has been the backbone of their success.
Since arriving at the club, Jose Sa has made 13 appearances for Wolves and has made 42 saves, only three less than top saving goalkeeper Kasper Schmeichel who has 45.
In comparison to Patricio, who was in the Wolves net last season, on average Sa has made 0.5 more saves per 90 minutes than his fellow countryman Patricio did for Wolves last season.
Sa offers Wolves another attacking option as well with his distribution, both picking out a wing back from a goal kick or starting a quick counterattack in order for one of his teammates to score, as he did for Raul Jimenez' goal against Southampton.