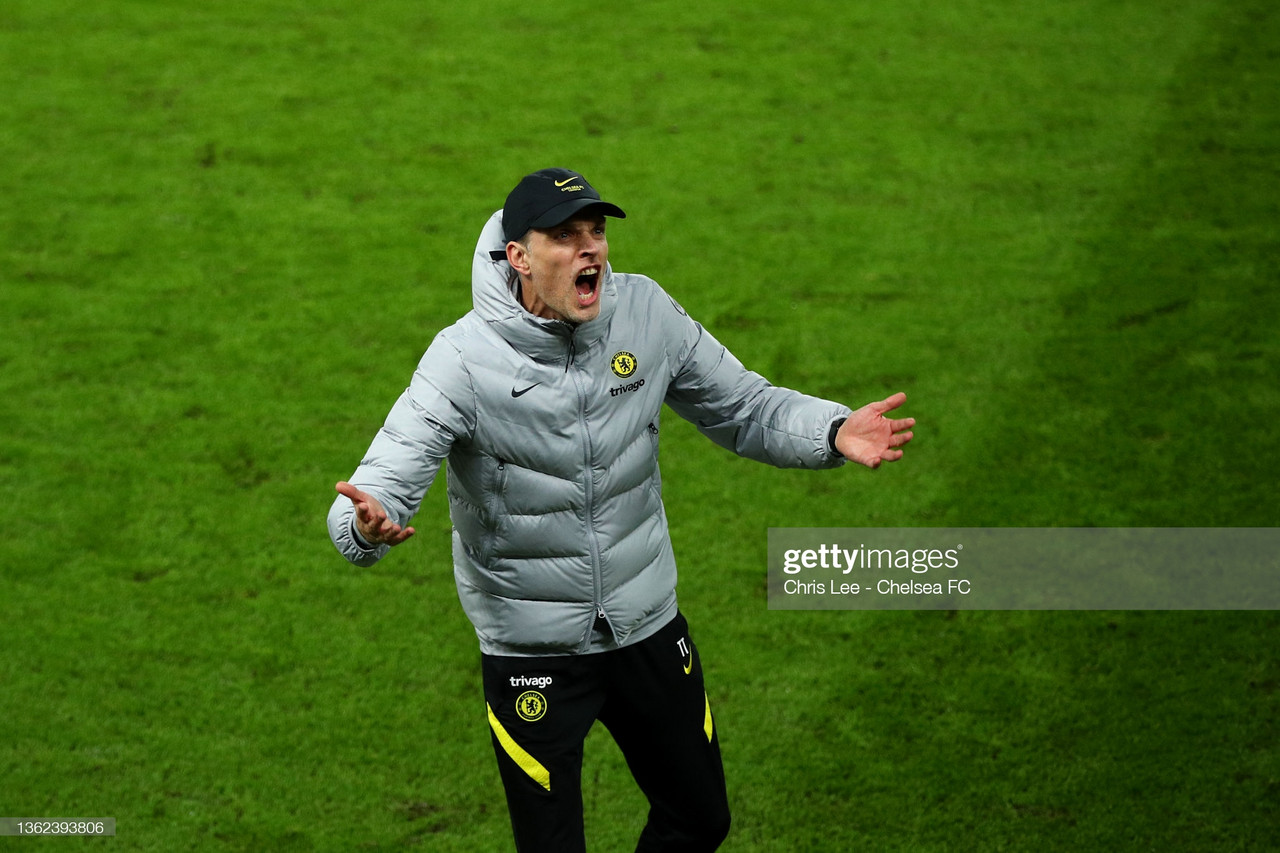 Thomas Tuchel spoke to the media following his side's breathtaking 2-2 with Liverpool at Stamford Bridge.
On the Romelu Lukaku saga...
"He's our player and will stay our player," he said.
"We protect our players and when we take certain decisions, first we have to evaluate the situation, not listen to the media or the pressure. We want to understand what he said and why."
For Tuchel's post-match press conference only one name was on the lips of everyone, Romelu Lukaku.
Although the German remained tight-lipped on the situation, he did explain what he intends to do ahead of Chelsea's fixture with Spurs in midweek.
"I understand why you ask the question but I will not answer it," insisted the German.
"I can't tell you what I want from the meeting that is happening behind closed doors tomorrow. I can't speak out publicly and I will not."
Thoughts on the performance...
"We were strong from the very start and it made it even harder to be 2-0 down because we had the feeling we should be winning. It makes things against Liverpool tough.
"It's a big match against a big opponent full of individual quality and energy, so it was a big response."
For Chelsea, too, today's result - despite an impressive performance - makes catching Manchester City look like an incredibly tough challenge, one that may not be possible despite their being 17 Premier League games left.