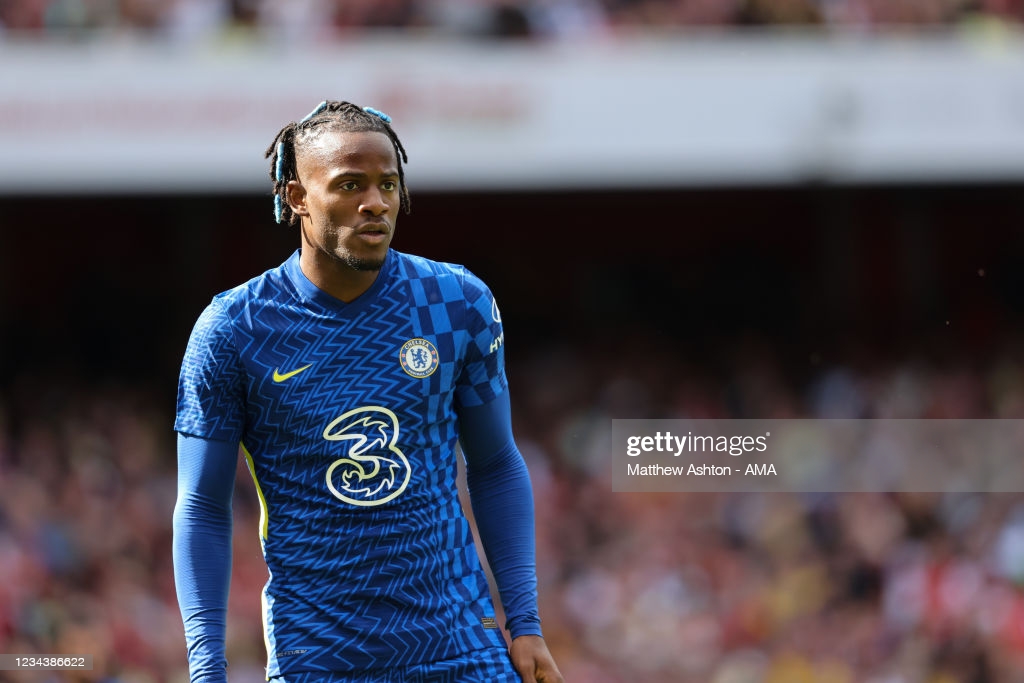 The opening sentence of striker Michy Batshuayi's Wikipedia page, under the 'Club Career' section describes his youth career, which involved stints at Evere, Schaarbeek, Brussels (twice) and Anderlecht, before he turned professional at Standard Liege as 'nomadic'.[1]
Ten Years Later....
A decade after that first professional contract at Standard Liege in 2011, and Batshuayi is yet to notch up a hundred league appearances for any team he has represented, which now also includes Marseille, Chelsea, Borussia Dortmund, Valencia, Crystal Palace and current club Besiktas.
At the point at which Chelsea paid Marseille 33 million pounds for his signature in 2016, the selling club's president Vincent Lebrune claimed that "there is not a single top 15 club that is not interested in Batshuayi."[2]Although Chelsea may have considered this a solid investment five years ago, today's reality tells a different story.
Highs and Lows...
Batshuayi's two best performances in a Chelsea shirt came over four years ago and just a few months apart; an 82nd minute goal against West Bromwich Albion to clinch the Premier League title in the 2016/17 season, his first in London and then a winner in the 93rd minute against Athletico Madrid in the Champions League group stages. Just three months after the latter performance, he was to go out on loan to Dortmund, and the only season he has spent at Chelsea since, was during 2019/20, when the club were restricted by a transfer ban and had just sold fellow Belgian forward Eden Hazard.
Injured ankle ligaments curtailed Bathsuayi's time at Dortmund, which had begun well and appeared a positive step, with seven goals in ten league appearances. Yet, his club career has failed to move at a consistently upward angle since this period. Despite this, he continues to be a regular in his national team squad, and appears to be a popular personality, if not a regular starter.
Next Stop...?
Three years ago, on the 26th of September 2018, Batshuayi became the first player to score in the top leagues in France, Germany, England and Spain in the 21st Century, an incredible achievement but not one that masks another unremarkable loan to Valenica. His trophy cabinet includes an FA Cup, a Premier League title, a Spanish Cup, a Super Cup and a bronze 2018 World Cup medal, yet despite the aforementioned, his personal achievements fail to stand out.
At 28, he has 18 months remaining on his current Chelsea contract. Even in his most optimistic moments, he can surely not see even a potential path that could lead him into Thomas Tuchel's plans for the 2022/23 season. He cannot risk being side-lined if he hopes of travelling to Qatar this time next year, so will surely be seeking a permanent transfer this summer.
Break the Cycle....
By Chelsea's reckoning, Batshuayi should have been a player with a transfer value of 80 to 100 million pounds by now, but they would likely accept bids amounting to approximately half of the 33 million they paid Marseille five years ago. You suspect that no one will be more disappointed by the amount of time he has spent in the shop window than Batshuayi himself and those at Stamford Bridge who have been hoping that some valued would be restored.
Batshuayi has roughly a third of his professional career left, and if he is to dispel the 'nomad' nametag, he must stop being a gamble for his potential employers. Not just someone that you throw on for the last ten minutes, a fox in the box, but a reliable and committed member of a team. He may not have experienced much commitment to him in the last five years, but the self-proclaimed 'Batsman' can't rely on getting a lucky break, he has to break the cycle.