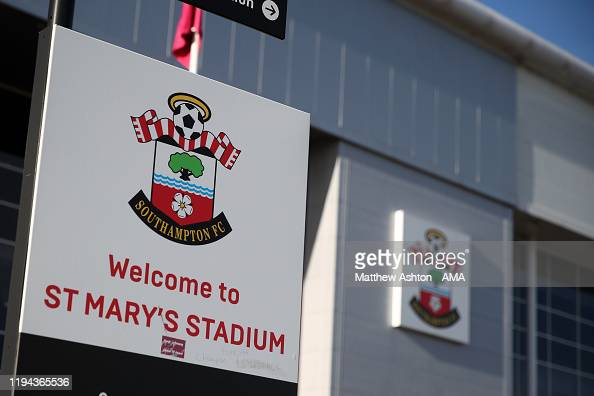 A new chapter has begun at St. Mary's after Sport Republic completed the purchase of Southampton FC.
The London-based investment firm, founded by Henrik Kraft and Rasmus Ankersen, is backed by lead investor Dragan Solak, a Serbian billionaire.
The company have acquired a controlling 80% stake in the club after buying out former owner Gao Jisheng for £100million.
Gao Jisheng era ends
A club statement read: "Sport Republic is an investment firm in the sports and entertainment industry. They have purchased the shareholding of the club held by Mr Gao and will work in partnership with Katharina Liebherr who retains her minority shareholding.
"Everyone within the Southampton community would like to wish Mr Gao and his family well for their future."
Businessman Solak founded broadcaster United Group back in 2000, where they have progressed from a small cable operator in central Serbia into a company that dominates the Balkans, providing broadband, mobile and TV services to over 40 million people in eight countries.
'Perfect solution'
This success means the company generates €2billion (£1.67bill) every year, hinting that Ralph Hasenhuttl may suddenly find himself with some funds to improve his side on the pitch.
And Saints Chief Executive Martin Semmens has described the deal as a 'new beginning'.
"Over the last two years, together with the shareholders of our club, we have searched for the right partner to take the club forward," he said. "Today we found the perfect solution for our club.
"Sport Republic are experienced investors, but also experienced within the world of elite professional sports. That combination is very hard to find, and we are thrilled to have reached an agreement that secures our short and long-term future.
"Today we welcome a new beginning with a new ownership group. We have found partners with ambition for the future, but with a clear understanding of what Southampton stands for and the direction we must go in now.
"The strategy is to push forward with the plans we have had in place over the last two years, but with their support we can now do this with a renewed focus and speed.
"Continuity, stability and clarity of the way forward are equally as important as the new initiatives and ideas we can now bring to the club."
Semmens is set to stay on as CEO at the club, working alongside Kraft and Ankersen – the latter having spent the past six years working at Brentford.
Enter the Dragan
Solak, the lead investor, himself is reportedly worth €1.22b, and as of last year was understood to be the richest man in Serbia, after becoming the first Serbian 'home-grown Euro-billionaire.
Not one to be seen in the public eye, the Serbian is a relatively unknown figure in his home country.
Discussing the takeover, Solak said: "My partners and I have experience in long-term investments in the sports and entertainment industry and Sport Republic has been founded to combine this expertise and deliver something unique to the market.
"Southampton has so many of the qualities we have been looking for in a major sports organisation.
"It has a great management team, excellent talent development, talented teams playing attractive football and a dedicated fan base.
"We are delighted to be able to complete this acquisition as a first step towards execution of our investment strategy.
"Southampton will be a cornerstone of the organisation we plan to build."
Sport Republic chairman Kraft insists their takeover of Saints will bring "an active and engaged owner, "but we will not be starting any revolutions."
He said: "We were attracted to Southampton because it is already a well-run club that follows a clearly defined strategy.
"Southampton's CEO Martin Semmens will continue to run the day-to-day operations of the club, and Sport Republic will be working closely with him and his team to help the club grow."
Hasenhuttl to stay
But what of current boss Hasenhuttl? The Austrian has been in the dugout since December 2018 and has worked with a minimal budget to keep the Saints in the Premier League.
And when asked about the future of the Saints boss, CEO Semmens stressed that both the club and Sport Republic want to continue on a path of 'stability'.
"Yeah, I think in the short term not much change," Semmens told BBC Radio Solent, when asked what Sport Republic's acquisition means for Hasenhuttl's future.
"I think again, as I said in my statement, that continuing the path that we're going on is equally as important to us as the change and the evolution.
"This club has had a bit of instability over the last 15 years and everybody in the club pre-Sport Republic were making sure that we were stable and clear in our path as we could be, and we stay in that way, right?
"We build stability with Ralph and with the team and the direction we're going in and the messages I gave out today were exactly that, which is we are exactly the same today as we were yesterday in operations and slowly but surely we will see improvements and movements in the right direction that will allow us to get better."
Hasenhuttl was appointed under the Jisheng regime to replace Mark Hughes in December 2018.
In 118 Premier League matches as Saints boss, the Austrian has won 39, drawn 29 and lost 50 – recording a goal difference of -42 in that time.