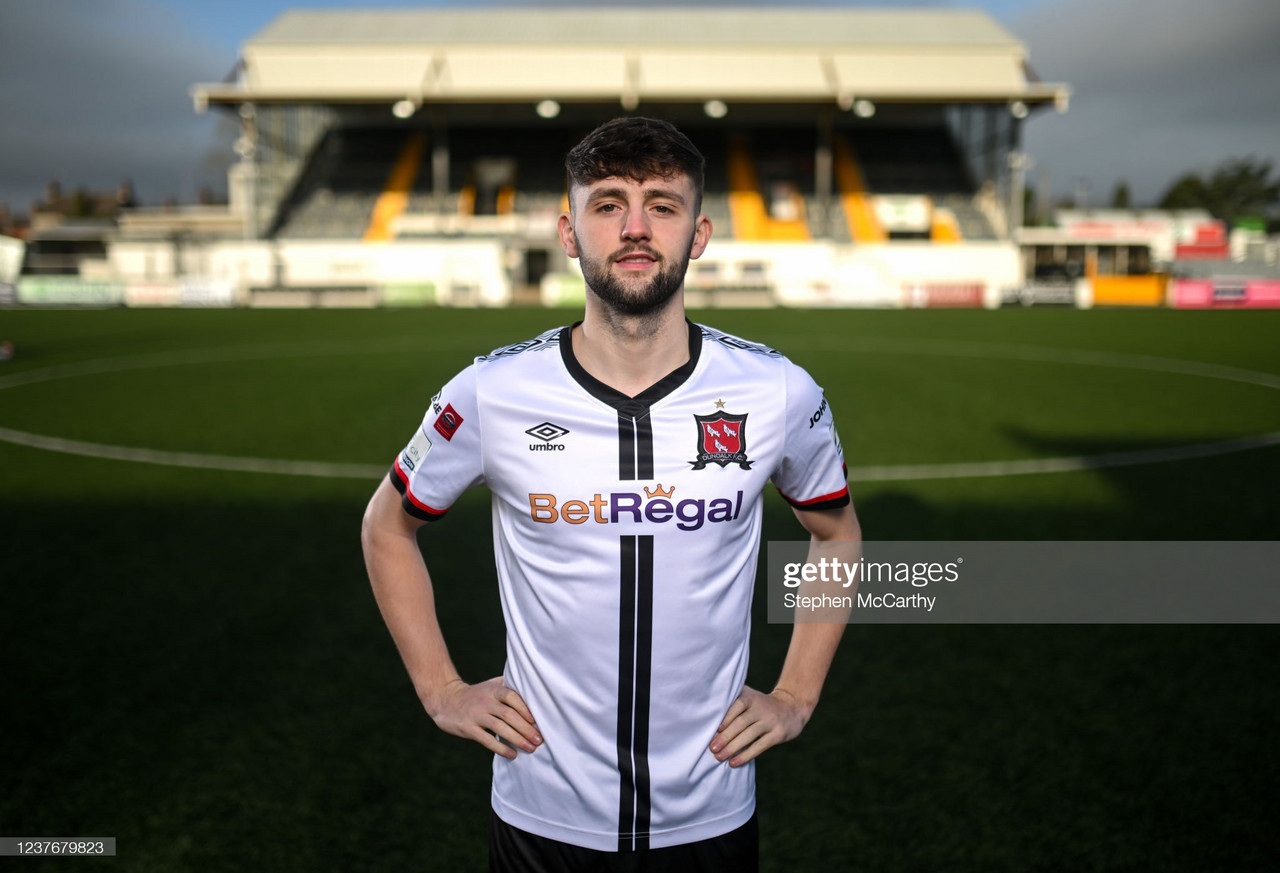 Wales Under-21 midfielder Joe Adams has become Dundalk's eighth signing of the transfer window after it was announced that he penned a permanent contract with the club on Wednesday.
The 20-year-old follows in the footsteps of former Brentford B team-mate Nathan Shepperd, who completed his move last Friday, after two-and-a-half years with the club.
A product of Bury FC's academy, Adams progressed through the club's ranks from the age of seven to make his professional debut as a 17-year-old off the bench against Northampton Town in April 2018.
He went on to play five more times for the club before signing for Brentford on a three-year deal in July 2019.
During his time in West London, Adams was a frequent feature for the B team and made a total of 64 appearances, either side of a short-term loan to Grimsby Town in early 2021, but he was unable to break into Thomas Frank's plans.
Now the 20-year-old feels this is the right time to move on his career.
"This is a great opportunity for me and I am really looking forward to it. I'm at the stage of my career where I need to be playing first-team football, so it's an opportunity I'm really looking to take," he told the club website.
With Shepperd also at the club, someone he also plays alongside at youth international level, Adams believes that the adaptation period will be a lot easier.
"I've known Nathan for the past three years and we also play with the Welsh U21s. He's a really close friend of mine and it's great that he's here at Dundalk. It will make it a lot easier for me to settle."

Dundalk head coach Stephen O'Donnell sees Adams as an exciting edition to his squad and outlines what he offers to the Irish club.
"Joe is a player with a great pedigree and he's very technically gifted.
"He can play off both feet and he's good athletically. We're really looking forward to seeing him play. He's a quality addition and he is a player who will really excite our fans."