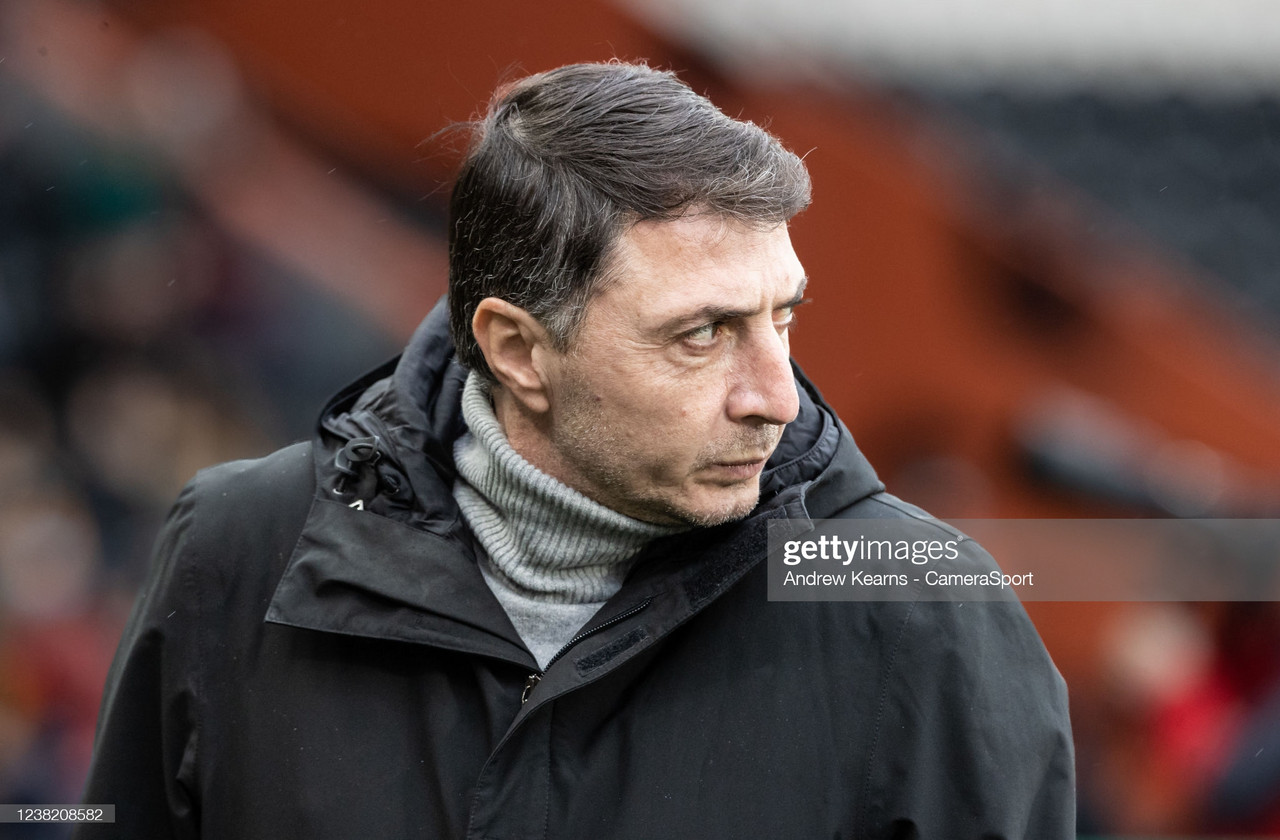 Hull City Head Coach Shota Arveladze was proud of his players' efforts against top of the table Fulham FC at the MKM Stadium.
Hull had their chances against Marco Silva's side and gave the league leaders a stubborn test in a performance that defied their lowly league position. Marcus Forss could have put the Tigers ahead but eventually Fulham's riches showed with Aleksander Mitrovic scoring with the one real chance Hull let him have early in the second half.
"If we got a point, people would say we deserved to"
"Let me say we are all disappointed because if we got a point people would say we deserved to," Arveladze said in his post-match press conference. "We play against the best goal scorers in the league – also their quick play and they have played for a long time together."
"We tried to defend as a team and attack as team and it is frustrating to not get a point".
On his side's performance
"They can put this all together and show a good run," he said. "Today was definitely a day where I am proud of the boys, and I'm pleased for the supporters. Both teams tried to play nice attractive football so we can take a lot of positives from this."
"We all know we cannot change a lot as we do not have much time. We just need to keep things positive and show that we can do some things more. It was good to see back after the good session we had before the game. We will see how things will end. We were basically playing a Premier League team and that's not easy."
On missing players and their injuries
"I see every game a little bit different and I have to go prepare my players. Sometimes it is tactical or organizational. We missed two attacking players who would have helped us today. We need more help in attacking stages so this is daily work we go through."
"Tom (Eaves) and Allahyer (Sayyadmanesh) were injured before the game and this game was a little bit quicker in the midfield so that was why I had to make that choice," he revealed after the game.
"Eaves got a bad injury and he'll be out maybe ten days. We are lucky it is not more. It's a bruised knee. Allahyer had a bit of pain in his groin. Nathan Baxter has a pain on his left hand."