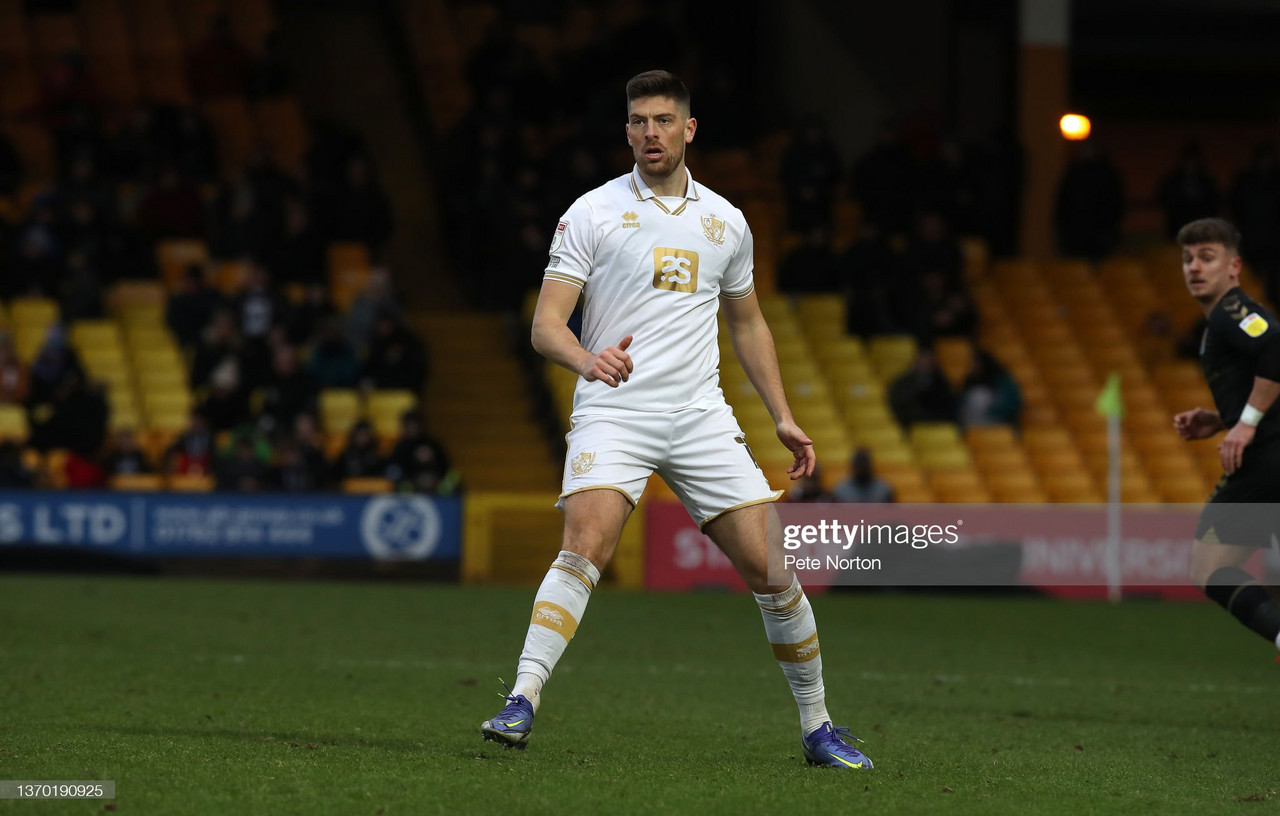 At the start of the season, new signing Jamie Proctor made a great start to his stint at Port Vale with seven goals in all competitions by October.
The 29-year-old had secured his place in one of the two striker roles alongside James Wilson and started to form a good partnership with the former Manchester United player.
With Proctor's physical presence and Wilson's ability to run in behind opposition backlines, they appeared to bounce off each other quite well.
The positives of Proctor's return
However, following two successive injuries to the man that joined from Rotherham United, Proctor failed to feature since November, with him only playing 20 minutes in 16 league games.
This was before he made his return on Saturday in the goalless draw at home to Northampton Town after coming on as a second-half substitute in the place of Leeds United loanee Ryan Edmondson.
The return of Proctor can only be seen as a massive boost for Darrell Clarke's side as he is someone that has proven to be a producer of goals - something which aside from Wilson, has shown to be missing in the forward-line.
Despite Kian Harratt and Edmondson having shown clear signs of promise, at the respective ages of 19 and 20, they don't yet have the credentials and experience to be relied upon to be netting consistently at senior level.
Therefore, with Proctor having come back into the fold, it provides Vale with an extra goal threat, especially in the box as he has been a constant threat in the air as well as always being alert to loose balls in the box, never being afraid to have a pop at goal.
The return of Proctor can only be positive news for Wilson as well as it means that he has someone to play and work off as their different traits allow the 26-year-old to utilise his pace, particularly down the channels.
Proctor's frustrations
When speaking after the draw against the Cobblers at the weekend, Proctor opened up on his frustrations on being unable to feature for the Valiants for nearly three months.
"I think the most frustrating thing was the way I was playing initially," he said.
"I think there is never a good time to be injured, it is always frustrating whether you are in the team or out of the team.
"The main thing for me was how well I was playing at the time and how much I was enjoying my football.
"I have had injuries in the past where I have not been in the team and that is frustrating but not as frustrating when you are in the team and enjoying your football.
"I think personally that was the biggest thing, the fact that I was really enjoying myself at the time."