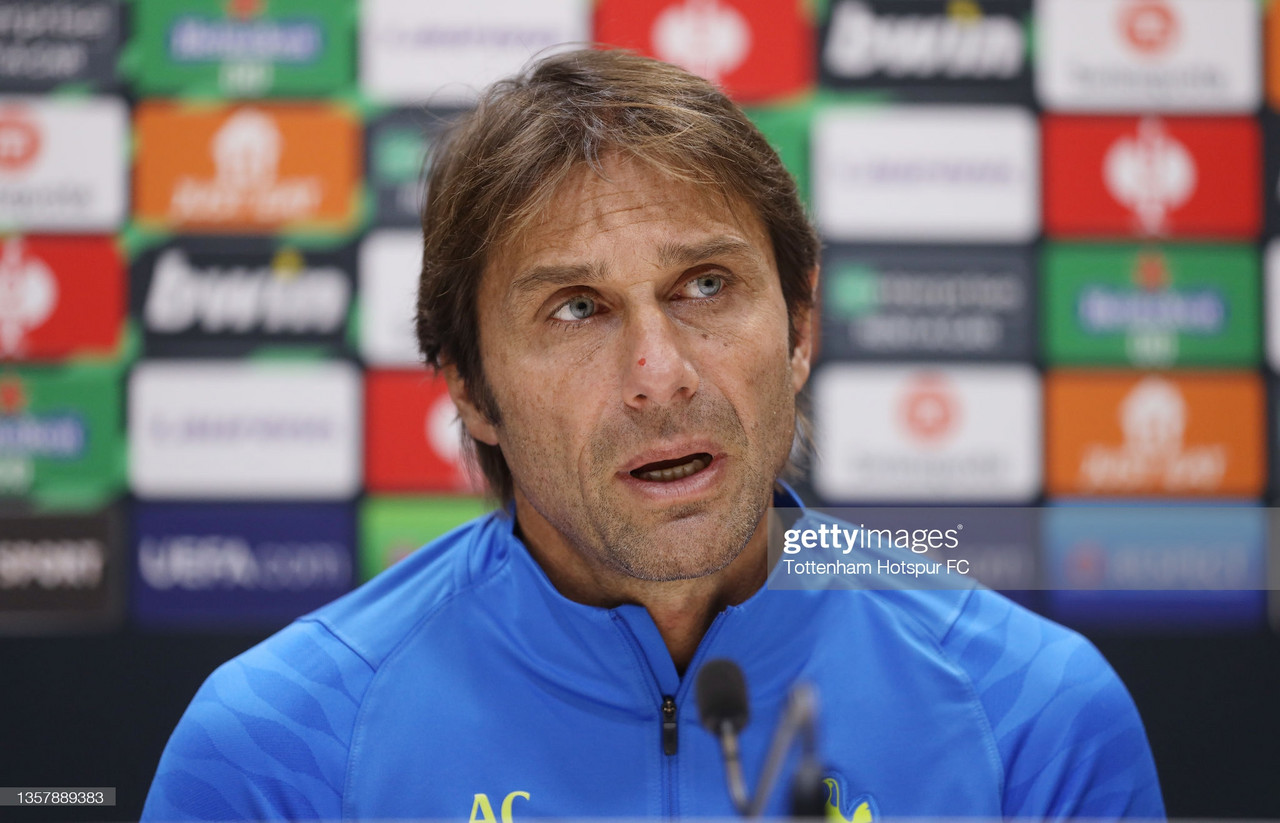 Antonio Conte, for the first time since being appointed, is having a bad time at the helm of Tottenham Hotspur.
After poor back-to-back defeats to Wolverhampton Wanderers and Southampton, Spurs now have the almightly task of travelling to Manchester City.
To add fuel to the fire, Conte's comments in midweek to Italian media about the club's January transfer window activity and the vision of the north London club also caused a stir.
Here are the key quotes from the press conference:
Conte gave an interview to Italian media that caused a lot of discussion between Spurs fans.
In fiery fashion, he said this about the situation:
"During the interview after the transfer market they asked me about the club and if I'm happy. I said the club did the best can do.
"We lost four players, important players for Tottenham. These players we sent away on loan cost a lot of money.
"Numerically you could be a bit weaker. Then I said with Kulusevski and Bentancur we are more complete. I don't understand why someone want to create a problem between me...and also in the past.
"A lot of stories between the chairman and the club. He knows my thoughts. It's not important for me to go to the media. I can speak to him"
Conte gave an update on Spurs' team news.
"Dier is available. Skippy is working and he is getting better but he's not ready. Tanganga is the same.
"We have recovered Steven Bergwijn because three days ago he had a little problem in his calf."
Conte also confirmed that one Spurs player will miss the match through Covid-19, but did not name the player.
More on the interview and his happiness
Conte went on to discuss the interview further and when asked whether he is happy with his current situation at the club, he responded:
"I always say that I'm enjoying my time at Tottenham and the players. I'm always saying this. I repeat."
The Italian then went on a further rant.
"I don't understand why someone wants to create a problem with me. Not only me but in the past.
"I read stories in the past about this club and it creates a problem with the coach and the chairman. The chairman knows very well my thoughts. If I have to speak with him, I go to speak with him.
"Sorry, but I was a bit disturbed by this situation, especially because I had an interview with the Italian media.
"It means the club now doesn't want me to speak to Italian media because the translation was not so clear with my thoughts."