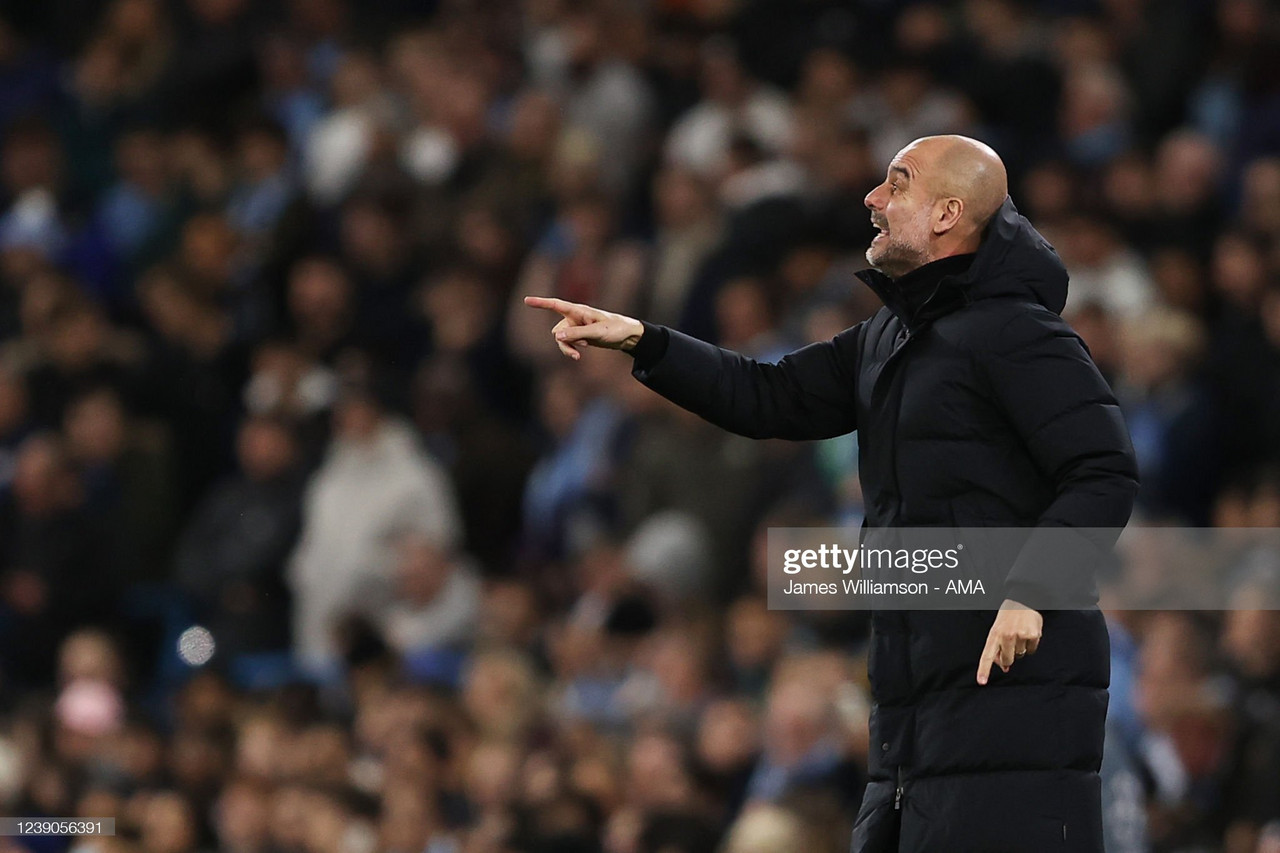 Manchester City booked their place in the UEFA Champions League quarter finals on Wednesday evening, after a goalless draw with Sporting Lisbon sent Pep Guardiola's side through 5-0 on aggregate.
The Citizens didn't have it all their own way in the second leg though, as a spirited Sporting Lisbon side secured a hard fought draw in what was a tricky night for the Citizens.
Here is what he had to say following the results:
On UCL Quarter Final Place
"It's a good sign, before never counts. People didn't care what we were. Last decade, step by step, Man City grew and many years we were qualifying for the last-16. Now again in the quarter-final, the best eight teams in Europe...

"I learn to enjoy. When I qualify for next season, quarter-finals, enjoy. When you qualify for last-16 I know how difficult it is. When you go through, difficult. Congratulate everyone, focus on the Premier League, next week see the draw."
On Fernandinho's Contract
"We see at the end of the season, he knows it. Still two/three months ahead. He'll sit with the club and they'll make the best decision for the club and him."
On The Youngsters
"Yeah CJ doesn't make mistakes which is so important as a defender. McAtee played well. We should have played the second half like we did in the last four mins. We didn't do it, but it's not easy after 5-0."
"Macca is quite calm and a guy who is in a good direction. He got minutes in the second-half (vs Sporting). He has played previous games. He knows the rhythm. He has the quality but has to understand the position a bit better."
On Scott Carson's Second Half Appearance
"We are delighted. He is very important to us behind the scenes. His chemistry with Eddie (Ederson) and Zack (Steffan) is fundamental in the locker room, people listen when he speaks. He made the biggest save."
"I don't know. He (João Cancelo) is sick right now. We play Monday, we will see. Nathan (Aké) is coming back, we will see."