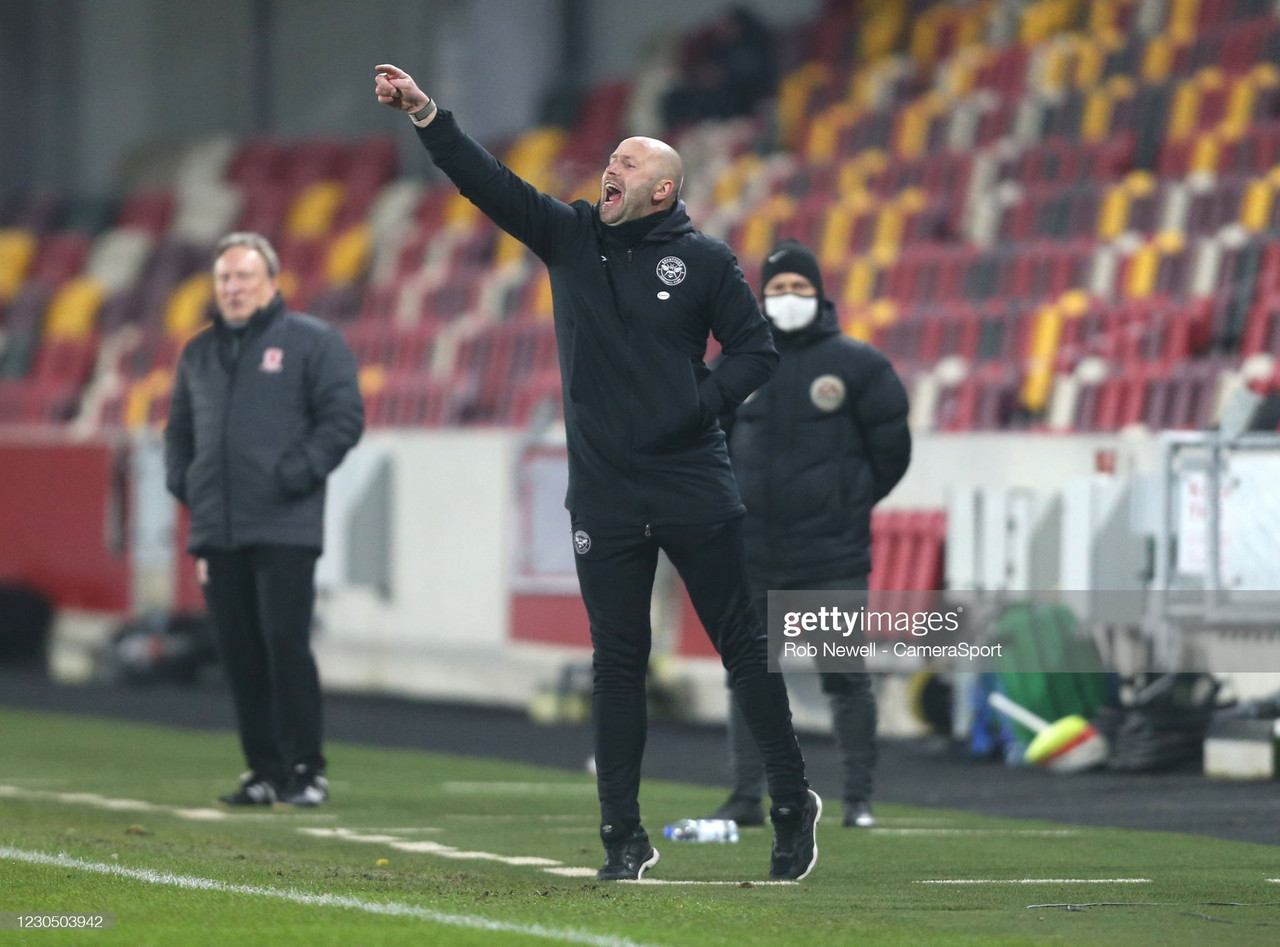 Brentford B fell at the final hurdle on Tuesday night as Barnet beat them 4-2 on penalties to lift the Middlesex Senior Challenge Cup trophy, after a tense 1-1 draw at the Beveree Stadium.
Despite the early pressure from the National League club, it was Neil MacFarlane's side the struck first, with Nathan Young-Coombes producing a sublime curling effort from outside the area in the first half.
It proved to be an even contest, with the play constantly flowing end-to-end. However, all the Young Bees' hard work was undone within six minutes of the restart, despite the defence's last-ditch attempts to prevent a goal, as Ryan de Havilland fired home from close range.
Brentford had the perfect opportunity to put their noses in front in the 87th-minute after Young-Coombes was fouled in the box, but his resulting effort was well saved by Jake Askew. The game then went to a penalty shoot-out.
It was a shoot-out of fine margins as well, as Matthew Cox saved one and tipped another onto the post but it rolled across the line and into the side of the net. The game was ultimately decided by Roy Syla's miss and Askew saving Alex Gilbert's spot-kick.
Head coach, MacFarlane, reflected positively on the his side's performance despite its "frustrating" conclusion.
"It's frustrating but it's part of the game. As we speak about within our project, we're trying to give the players so many different experiences, and through the course of this season we've certainly came up against many different opposition and came up on many different occasions.
"We've had a penalty shoot-out before, which we came out on top of, we didn't quite get over the line tonight but hugely proud of our performance."
Brentford B captain, Dominic Jefferies, also expressed his disappointment, but believes his team-mates can hold their heads high with this performance.
"It's a tough way to lose, to be honest. I thought we held our own throughout the game. We're used to a nice carpet pitch and today wasn't that, but we dealt with it well, we played quite experienced for a bunch of young boys. I thought we held our own and did very well today."
Young-Coombes' goal was his seventh in this year's competition and his 29th of the 2021/22 campaign. MacFarlane described his strike as a "terrific finish" and highlighted the 19-year-olds "outstanding season".
Young-Coombes' goal was his seventh in this year's competition and the 29th of the game. MacFarlane described the goal as a "terrific finish" and praised the 19-year-olds "outstanding season".
"We had the ascendancy at that point, we obviously lost a goal, got pegged back but we kept going, made changes to keep attacking and, like I said, we had opportunities, we gained an opportunity through the penalty but unlucky enough not to score, but he [Young-Coombes] has had an outstanding season."
At the other end of the pitch, Brentford B's defence handled the wave of Barnet attacks very well, with Tristan Crama, in particular, producing an excellent performance, Ben Hockenhull and Nico Jones put in strong displays, while Lewis Gordon was named Man of the Match on the night.
"They've come a long way as a group. They're standing up to the these games, proper men's performance tonight against a physical outfit. Tristan was outstanding throughout the game, obviously Lewis got man of the match, and their could've been a number of our players who could've got that. I can't ask any more of the group."
Despite the defeat, MacFarlane highlighted the great learning experience participating in these regional tournaments can provide and is now looking ahead to their London Senior Cup final against Hendon in two weeks.
"The tournaments, as a whole, you get a situation where throughout the course of our season we're playing on tour, we're playing against elite academy teams then we're coming up in these types of tournaments.
"It's a great learning experience for them, there was a great crowd in here tonight, the boys will still a lot from that even though there's that tinge of disappointment that we didn't win the cup. But we have another one to look forward to and hopefully we will come on the right side of the result."
Jefferies added: "We've worked so hard in both cups to get here, we're going into the next final thinking the same: we want to win it. It's gone now, we can't do anything about it, we've just got to keep going, keep working hard on the training ground, keep playing well, and I'm sure the result will be different next time."