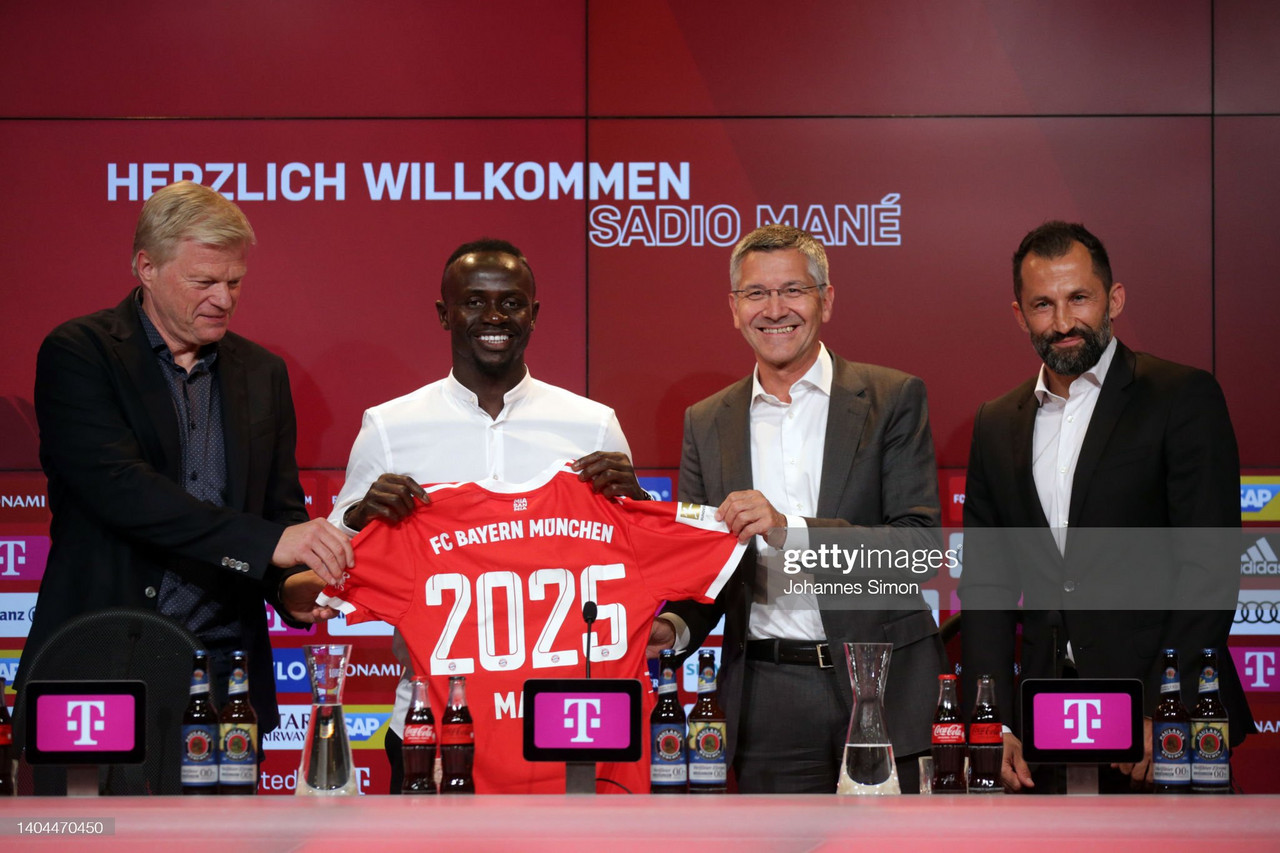 After swapping Merseyside for Munich, Sadio Mane's time at Liverpool has come to an end after 6 successful and memorable years at Anfield.
The German Champions secured the winger's signature after agreeing an initial £27.5m fee with a further £5m based on appearances, and will pay another £2.5m based on individual and team achievements.
A Premier League Champion. A European Champion. A World Champion. An FA Cup and Carabao winner. Sadio Mané has won the lot with the Reds since joining from Southampton in 2016.
Loved by his teammates, admired by his manager and adored by his fans. Mané will go down as a Liverpool legend.
During his time at Anfield, the Senegalese forward has netted 120 times and registered 48 assists.
Mané: Right club at the right time
"I saw myself there (Bayern) right away. For me it was the right club at the right time.
"When my agent first told me about Bayern's interest, I was immediately excited.
"During my time in Salzburg I followed many FC Bayern games - I like this club very much!"
In a seperate farewell interview with Liverpool, Mané expressed his long-lasting love for Liverpool and reiterated he will continue to be a huge fan of the Reds moving forward.
He said: "I still have my house in Liverpool and everything so for sure I will come back, of course, and I would love one day to come back to Anfield to say hi to them and of course to watch Liverpool playing because for me, I am going to be Liverpool's No.1 fan.
"Playing at Anfield I think always gives you so much power because of the fans. So, for sure I am going to miss you guys but anyway, I love you guys."
Jürgen Klopp: One of Liverpool's greatest ever players is leaving
Jürgen Klopp says he respects Sadio Mané's decision to go on a new adventure and wishes the forward the best of luck in the future.
"It's a big moment. There is no point in anyone trying to pretend otherwise. One of Liverpool's greatest ever players is leaving and we must acknowledge how significant this is.
"We must not dwell on what we now lose, instead celebrate what we were privileged to have. The goals he scored, the trophies he won; a legend, for sure, but also a modern-day Liverpool icon.
"Since he first stepped through the door, he made us better. If someone had told us in that moment what he would go on to contribute and achieve for this club, I'm not sure it would have been possible to comprehend in that moment."
Sadio Mané: Jürgen Klopp is "special"
"I think we had a really, really, really good relationship and [he is] a great manager. He has heart and also like I said now, he dedicated himself [and that] makes him so special.
"Of course, he helped me a lot to become the player I am, and the staff and all the boys, the players. And myself, like I always said, I never stopped working hard as well."