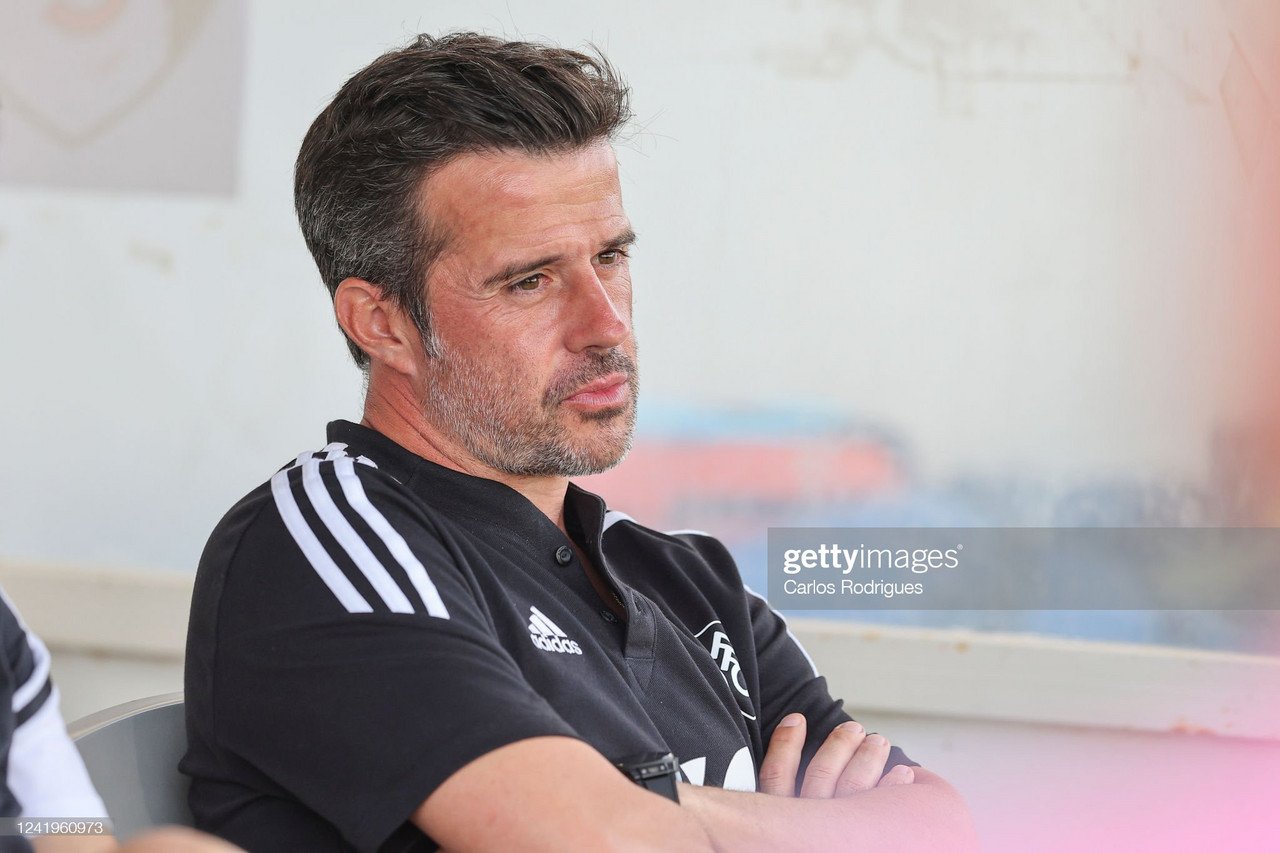 Fulham manager Marco Silva believes his team isn't ready for the competitive season as he feels more signings are needed ahead of Saturday's opener.
While Fulham's opponents at the weekend were quick to get business done early, with Former Cottager Fabio Carvalho among those who have joined Liverpool during the summer, Silva cannot replicate the same success.
So far, Fulham have added Kevin Mbabu, Joao Palhinha, Andreas Pereira and Manor Solomon to their books - but Silva remains adamant that his squad are ill-prepared for the challenges that lay ahead.
"No", was the response he gave the media when asked whether his squad were ready for their season opener.
The new season is less than four days away, and while the Fulham boss knows the players he currently has are ready for the top flight, as a squad, they are not prepared for what is to come.
Since their Championship-winning season last time out, The Cottagers have lost ten faces, leading their manager to insist he needs "at least five or six more players" to feel as though his side can be competitive on their return to the Premier League, but that is unlikely to come before Liverpool's arrival on Saturday.
"I have to tell you, and I don't want to speak for too much time about the situation, I want to be clear with you; now we have 16 senior players in our squad.
"No one competes at this level with 16 senior players in your squad.
"I will tell you one more. No one can prepare for one season with just two central defenders. We have two central defenders at this level.
"I can continue and not stop, but I don't want to talk more about it, I'm talking because you asked me about it.
"I have to congratulate our players because they have worked really hard, but anyone that understands football can see that we need at least five or six more players - that is clear."
The last time Fulham survived relegation from the Premier League was ten years ago in the 2012-13 campaign. And with ex-Liverpool winger Harry Wilson injured as well, Silva needs to strengthen his options quickly if they are to pick up valuable points early in the season.