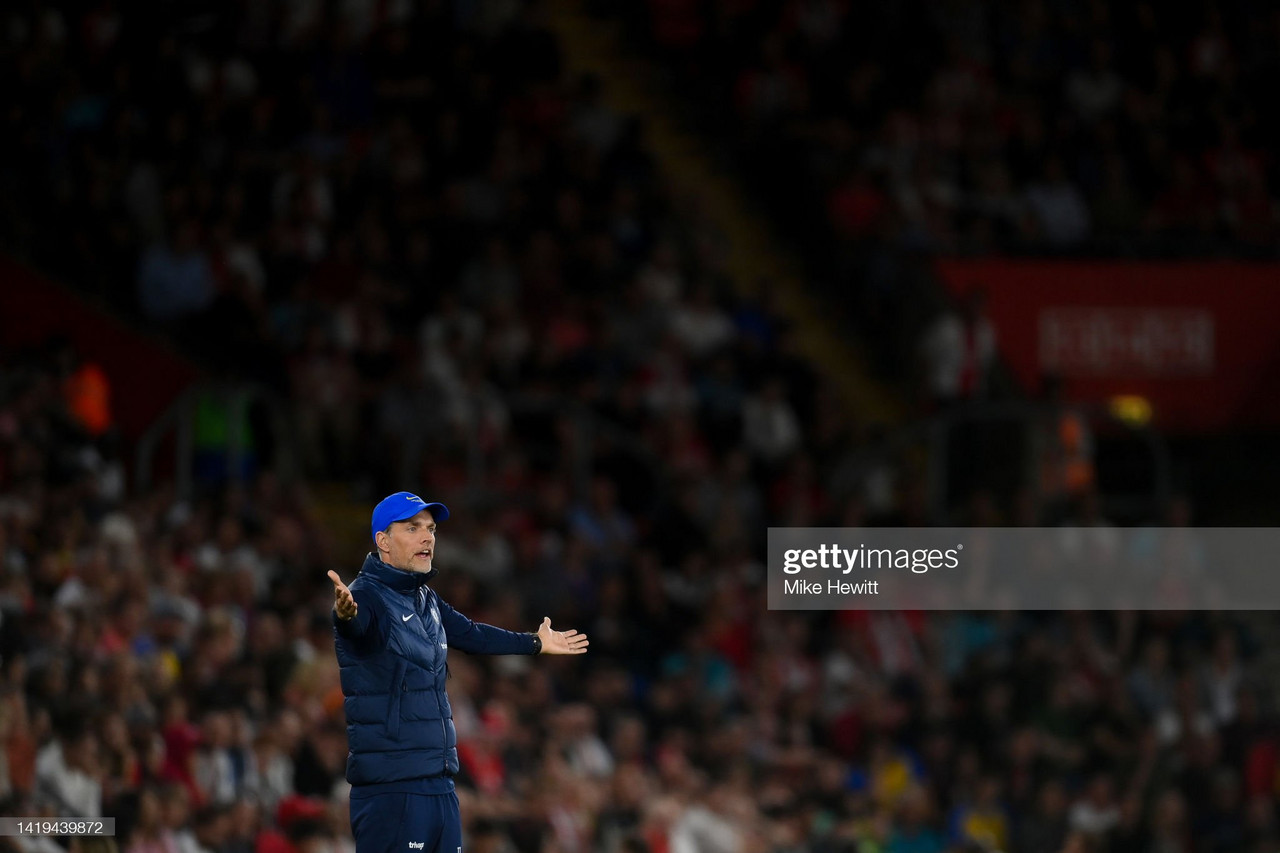 A first home game ending in a frustrating 2-2 draw.
An embarrassing 3-0 defeat away from home.
A narrow win against a side who narrowly escaped relegation the season before.
Complaints from the manager about a lack of signings.
Two red cards within the first four games.
For any team, this would be a disappointing start to a season, and would suggest worrying signs were potentially to come later down the line.
For a 'big six' club, this would be even more concerning and would no doubt lead to questions over what the fate of the upcoming campaign may hold not only for the team but for the manager too.
But for Chelsea, this is perhaps the worst possible premonition that they could ever have foreseen.
Why?
Because they've seen this all before in the 2015/16 season - a year in which they ended up in 10th place, their worst finish to a league campaign for over two decades.
Seven points is all they have picked up from a possible opening 15, their worst tally after five games since that infamous campaign six years ago.
Of course, the parallels are not all entirely symmetrical: back in 2015, the Blues were coming off the back of a Premier League title win, with expectations far higher than they are now.
The drop in standards was made all the more shocking by the juxtaposition of a campaign in which they had cruised to being Champions of England, to one in which they only just about finished in the top half.
But perhaps that is what makes the current situation all the more concerning.
There is more acceptance of the present form, not because it is any different to the aforementioned 2015/16 season, but because there is less of a contrast to be made.
Had these results occurred a year ago, following Chelsea's Champions League triumph, it is probable that more attention would be drawn to them, and a bigger furore made amongst the media.
As it is though, we are seeing Chelsea's tumultuous form be described not as a big problem, but as blips instead, which masquerades the fact that this should be a genuinely concerning start to any team's campaign.
Ominous signs
There is, of course, far too long to go to start making any bold predictions about where Thomas Tuchel's team (if indeed it still is his team by May next year) will end up in the league table.
Indeed, it is more likely than not that their fortunes will change and, while not seeing a vintage season, Chelsea will return to their usual habit of fighting it out for a top four place.
But there is always the chance that they won't.
What if, say, this continued, and the Blues continued to slip down the positions of the table. It's certainly not difficult to imagine a scenario in which they reach the mid-season break for the World Cup with only three more wins out of the eleven games between now and 12 November, when they play Newcastle United away.
At the time of writing, only four teams have conceded more goals than Tuchel's side, one of which are AFC Bournemouth who, given the freak nature of their 9-0 loss to Liverpool, can almost be discounted from the equation.
The situation is not much better when you look further up the pitch either. Chelsea have scored 1.2 goals per game thus far, putting them in the bottom third amongst all teams in the top flight.
Thomas Tuchel is a world class coach, and capable of incredible achievements, characterised in its most exemplary form by his transformation of former manager Frank Lampard's side, who in January 2021 were languishing in ninth place, into a team that became Champions of not only Europe but the World.
What cannot happen though, is those achievements become a curtain behind which the German can hide. There is no doubting his ability to turn things around, and indeed he has plenty of time left to do so.
But if Todd Boehly and the rest of the new ownership want to get their reign started off on the right foot, they would do well to take note of the similarities between August 2022 and the same month seven years ago.
Such warnings rarely come about in such obvious fashion within sport: these shades of past horrors should serve as a warning for Thomas Tuchel and Chelsea.