Romelu Lukaku​'s impressive season thus far in comparison to his Everton sides' underwhelming one has sparked plenty of rumours surrounding his future at Goodison Park, but he insists he is not thinking about leaving in the Summer.
Father, Roger Lukaku, has spoken recently of his son's possible move, with both coming the conclusion that a move to Bayern Munich or Premiership rivals Manchester United would benefit him most.
​Interest shown in the prolific striker
The Belgian international's latest goals came in The Toffees' 2-0 victory over former club Chelsea in the FA Cup quarter final, sending them through to Wembley, and sending Lukaku's goal tally to 25 goals in all competitions.
Mino Raiola - the striker's agent - has previously provoked reports of him leaving Merseyside for a prominent Champions League club, and has stated his client is courting interest from top clubs across Europe, but Lukaku said "I don't think about that."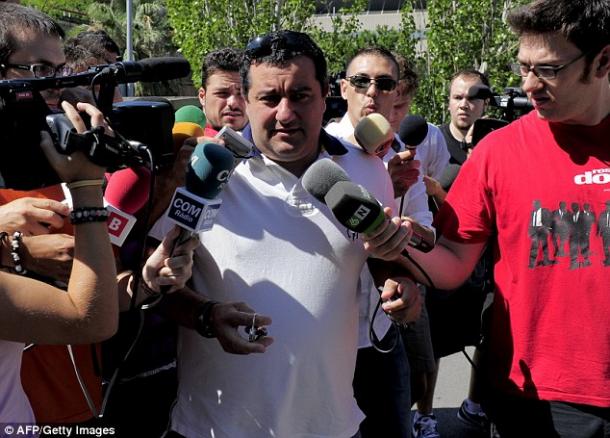 ​Consistency pleases Lukaku
The striker has great confidence in his ability, as he believes he has "grown as a player" through his consistently good displays as he mentioned when interviewed recently.
"I have always been good this year, and this is something I wanted." recognised Lukaku, who aims to become one of the Premier League's "big players", one who can score "from day one to the 38th game of the season"
The Belgian is not just looking to improve his game, but also wants to help improve his side's win ratio: "I just want the team to win. Then we are all happy."​
​Champions League football secured?
Lukaku scored in Belgium's game against Portugal on Tuesday 29th April - which was played in Portugal following the mid-week terror attacks in Brussels - which took his international goal tally to a total of 12 goals, showing why - at such a young age - he is one of the most sought after strikers in world football.
Manager, Roberto Martinez, has declared that Everton will "hold off" £50 million bids made attempting to acquire the services of Lukaku in the Summer, but with the likes of Champions League contestors Bayern Munich, Juventus and Manchester United all lining up, it looks to be a tough ask.