Everton manager Roberto Martinez expects to face a Manchester United side riding high on confidence when his side visit Old Trafford in the Premier League on Sunday.
Although, his pre-match press conference was dominated by questions surrounding two of Everton's players who have been in the news recently. The Blues boss addressed speculation linking Lukaku with a move away from Goodison Park in the summer and the form of defender John Stones.
Martinez does not fear Lukaku exit
Roberto Martinez insisted he does not "fear" losing his best players in the summer because the club now boast the financial muscle to compete with the world's elite clubs. His comments come after striker Romelu Lukaku said that he wanted to play in the Champions League next season, while his agent, Mino Raiola, added to the speculation by claiming Juventus, Paris Saint-Germain and Real Madrid were interested in the striker.
The Everton boss said that Lukaku's comments were "normal" but added that investment from billionaire Farhad Moshiri has now enabled the club to compete against "anyone in world football" financially. Martinez believes that Lukaku's "best years" are ahead of him and that the next two months are going to be "important" to prove to Lukaku why he should stay at the club.
Martinez added that the speculation is because the Belgian, who has scored 25 goals in all competitions this season, is "performing well" on the pitch, but he has challenged the 22-year-old to finish the season even stronger to make it an "outstanding" season on a personal level.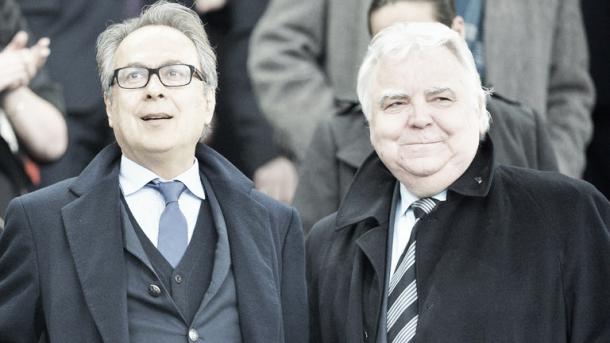 Stones a victim of 'incredible scrutiny'
Martinez expects John Stones to be fit for the Manchester United clash after the 21-year-old picked up a knock playing for England in midweek when his mistake in the build-up to the Netherland's first goal led to more criticism on his performances.
The Everton boss said that the criticism is unnecessary and unhelpful and insisted that people need to understand that he is still only 21 and his progression has been "remarkable", but he needs time to learn and develop. Martinez added that Stones has been a victim of "incredible scrutiny" and if supporters and pundits want footballers to develop and the national team be successful, then it is important that "we are more protective of our players" and should help them become "as good as they can".
Martinez said that the important thing about making a mistake is responding to the situation something that the Everton boss says that Stones' character and response has been "impressive" and "knows that he has to learn from those situations".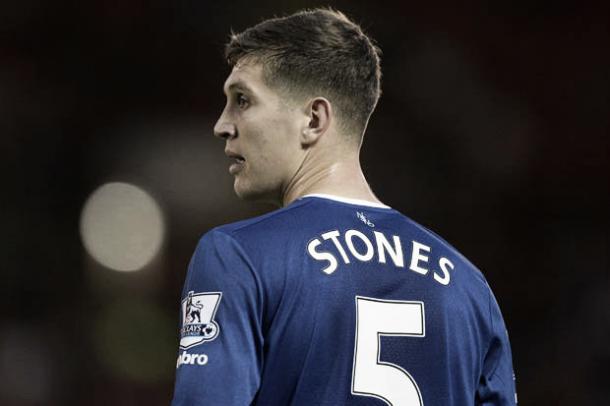 Manchester United riding high on confidence
Martinez expects to face a Manchester United side riding high on confidence after Louis Van Gaal's side claimed a battling derby win over rivals Manchester City ahead of the international break. The win moved United to within a point of their fourth-placed neighbours after Marcus Rashford scored the only goal of the game at the Etihad Stadium.
The Everton boss said that there is no "better doses of confidence" than beating your rivals in a derby and admitted that his side will have to be at their "best" when in possession of the ball and in front of goal and be wary of United's control in possession.