So, just a couple of weeks since the season has ended and Liverpool have already confirmed the signing of a certain Loris.
No, not the Tottenham Hotspur 'keeper, but the German shot-stopper Loris Karius, who Liverpool fans will be hoping can prove to be as good as Hugo Lloris.
The 22-year-old waltzed through the door at Melwood, looking rather suave whilst doing so, took the number one jersey, and departed on holiday before being set to return in time for Liverpool's long list of pre-season fixtures.
Whilst there was a definite buzz around his signing, for what many Bundesliga experts perceive to be a bargain at £4.7million from 1. FSV Mainz 05, little thought has gone into what will now come of his rival for the starting spot, Simon Mignolet.
It's been a rocky road for Mignolet
The Belgian has been a controversial figure on the pitch since signing for the Reds from Sunderland back in 2013, with his performances leaping from the erratic to the wonderful, mainly due to his ability to make up for costly errors with superb saves.
He looked like he'd lost his place for good midway through the 2014/15 season, as Brendan Rodgers put Brad Jones in goal, only for the Australian to pick up an injury and let his Belgian counterpart back in.
Mignolet's performance levels rocketed up towards the end of that season, leaving him still as Liverpool's number one choice for the season just gone, leaving him to work with Jürgen Klopp after the sacking of Rodgers.
He was again inconsistent, and although Klopp has praised him continuously throught the season, there was little surprise to see him swoop for a 'keeper so quickly, with Karius to join up officially on July 1st.
Of course, there are still some out there that will suggest Karius has only been brought in for competition, or even as a number two, but the newbie sounds fairly bullish about his chances of taking on the mantle once held by the likes of Ray Clemence, Bruce Grobbelaar and Pepe Reina.
So what now for Mignolet? Well, as many goalkeeper's do, he's always welcomed a challenge to his spot publicly, namely in the form of Adam Bogdan and the aforementioned Jones, but this time the threat to his position is much more real.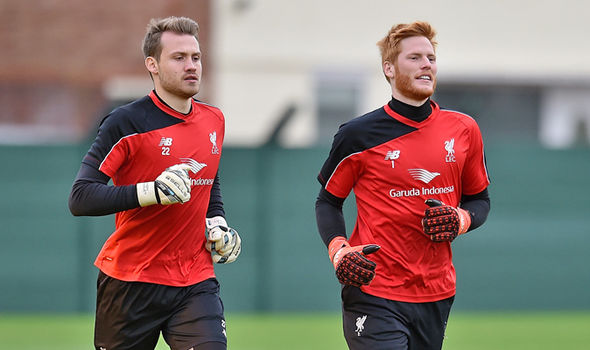 No European football provides a rotation issue
If only Liverpool had qualified for European football, things may have been much easier. Like many top teams do, one 'keeper could have played each and every league game, and the other in all cup competitions.
Barcelona are the prime example of this, as you see Claudio Bravo line up in La Liga whilst Marc Andre Ter-Stegen trots out for the Copa del Rey and Champions League, both excelling and seemingly fairly content with their situations.
However, the Reds don't have the luxury of European football next season, so any rotated cup-league system could see Mignolet restricted to just Capital One Cup and FA Cup games. There's no group stage in either competition, so the Belgian wouldn't be guaranteed a set number of games, possibly taking away from his interest in the role.
He could go, but where?
If this proves to be the case - cup football not Mignolet's cup of tea - he could up-sticks and leave after three years. Where would he go?
In truth, you'd have to say that he hasn't shown enough during his three years on Merseyside to suggest that he's the kind of goalkeeper a club chasing European football should be looking for, so any transfer away would likely be a backwards step.
The Premier League is stocked with talented goalkeepers throughout, so he'd do well to find a club that actually needs his services.
Stoke City's replacement if Jack Butland eventually leaves? Possibly, but even that would require him to wait a likely 12 months minimum for the young Englishman to search for pastures new.
With that in mind, perhaps a move abroad for him would be ideal. He's only experienced the Belgian and English leagues so far in his career, so may consider a new challenge. Spain could be an issue due to his distribution problems, but he could certainly do a job in Germany or Italy.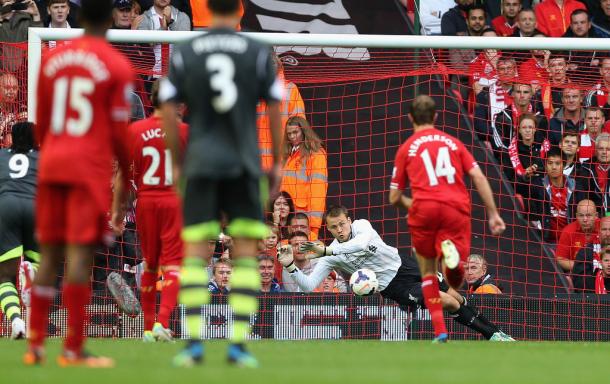 Just your average number two? Unlikely...
Alternatively, there is always the option to be Liverpool's number two. 'Sorry Simon, you're no longer first choice, you'll play when I ask you to, like it or lump it'.
If that's what happens, you'd imagine that Mignolet would indeed 'lump it', to any given destination. Although he's not Liverpool calibre, he's certainly got lots to offer the right team, and at 28 years of age, there's much more from him to come.