Zlatan Ibrahimovic's agent has admitted that everyone thinks his client will move to Manchester United, per Sky Sports.
Mino Raiola is the Swedish striker's agent but, despite the player's recent refusal to confirm or deny a possible move to Old Trafford, says he does not have to join United.
Does it have to be United?
Speaking to Swedish newspaper Expressen, Raiola asked "Does it have to be United that Zlatan goes to", before questioning "will the whole of Sweden not sleep if it does not happen?"
Raiola also said that he and Ibrahimovic are yet to decide the player's next destination, adding that the Swede's next club "will be a surprise in the end".
Clearly keen to maintain the interest in his client from other clubs, Raiola also said that "everyone thinks he must go to Manchester United" and declared that is "not true". He's probably intent on ensuring Ibrahimovic is paid a huge wage, though, considering he later added that the Swede "is in a good bargaining position" because he is available on a free transfer.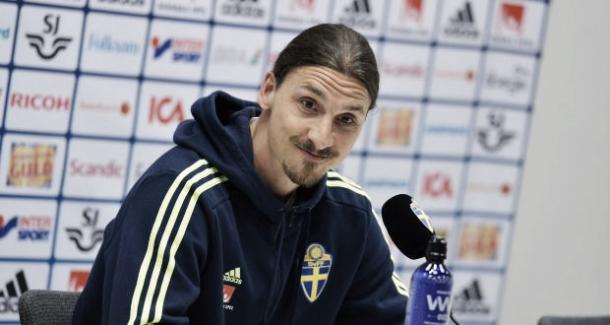 Ibrahimovic's contradiction
Despite Raiola's assurance that any transfer is yet to be completed, Ibrahimovic's comments earlier this week suggested the opposite.
Speaking at a press conference on Thursday, Ibrahimovic said "the future is already written" and stated "I made my decision a long time ago."
With Jose Mourinho's appointment as United manager having now also been confirmed, the player's comments on his relationship with the Portuguese boss are even more interesting.
Ibrahimovic worked with Mourinho for one season at Inter Milan in 2008-09 and said he has missed the Portuguese "every day since I left."
Whether Ibrahimovic is on his way to United or not, it appears that he and his agent have very different views of how his transfer is progressing at the current time.