Zlatan Ibrahimovic is set to become Jose Mourinho's first attacking signing as Manchester United manager. According to Sky Sports, he is due to take place in a medical iManchesterer as soon as his, and Sweden's, Euro 2016 campaign is over.
Ibrahimovic strongly linked with United for weeks
Ever since the appointment of Jose Mourinho, and the announcement by Ibrahimovic that he will be leaving Paris Saint-Germain, the Swedish forward has been linked with a high-profile move to the Premier League.
It was originally believed that the 35-year-old was weighing up his options between moving to Manchester or a highly paid move to China. However, as time has passed, it has been reported more and more that Ibrahimovic is more suited to a move to the Premier League and to work for Mourinho again, just like earlier in his career at Inter Milan.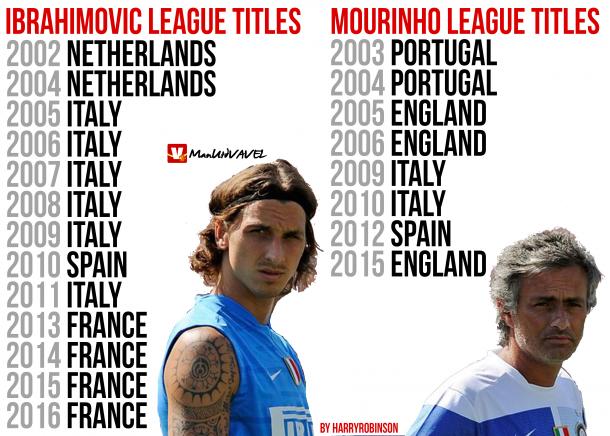 With Sweden being cast a very difficult group in their Euro 2016 campaign, along with Belgium, Italy and Republic of Ireland, it seems unlikely that they will be able to progress very far in the competition, meaning that if reports are correct, Ibrahimovic could be on his way to Manchester sooner rather than later.
Zlatan remains quiet over speculation
Ever since his announcement that he wouldn't be renewing his contract at PSG, the Swedish captain has kept very quiet over any speculation of any potential moves to any club, despite being asked on numerous occasions by reporters in many separate interviews.
In a press conference leading up to the start of Euro 2016, Ibrahimovic said "I want you to still write a lot of stories so I get excited when I see them," before going on to say "when I'm tired of it I will let you know where I will go."
The former PSG player is still yet to announce what his next club will be, but when asked by a reporter if he has made his decision on where he will be playing at the start of the 2016/17 season, the Swede simply answered "yes"
What would the highly talked about striker bring to Old Trafford?
Many fans of United believe that Zlatan Ibrahimovic would be the ideal striker to bring goals and entertaining football back to Old Trafford after the Reds scored just 48 Premier League goals in the 2015/16 season. With Ibrahimovic managing to net 38 by himself in Ligue 1, it is hard to see any reason why this wouldn't be the case.
Paul Ince and many other United fans and ex-players have backed Ibrahimovic to play a similar role on the Red Devils young and developing squad to what Eric Cantona did when first arriving at United in 1992. Cantona is often credited as one of the most inspirational characters that helped the 'Class of 92' to later achieve a lot of glory in the late 90's and early 2000's. Could the mix of experience, personality, and pure ability of Zlatan Ibrahimovic repeat a similar role in 2016/17? Many fans will certainly be hoping so.