Newcastle United find themselves in the relegation zone once again after another defeat on their travels this week. Steve McClaren is currently under immense pressure from disillusioned fans due to poor tactics and bizarre post-match interviews.
Newcastle fans will have a fairly obvious opinion, but how does McClaren compare to previous Newcastle managers?
McClaren's first season
McClaren had a good first half of last season before his Derby County side plummeted down the Championship. The unravelling of Derby's campaign meant McClaren's appointment was met with unease from some sections of St. James' Park.
The game plan was believed to be achievable; an eighth place finish and a good run in the cups. Newcastle have 11 games remaining and currently sit 17 points off eighth place. They also exited both domestic cup competitions in the very early stages.
The stats don't make fantastic reading either. McClaren has lost 12 of his 15 away matches this term and the last seven on the spin have all ended in defeat for the Magpies. The verdict is in and it is an unanimous one. Steve McClaren has underachieved in sublime fashion.
The statistics
McClaren's 30 games in charge so far have resulted in seven wins. His 23% win ratio is the fourth worst in Newcastle's Premier League history. Only Alan Shearer, John Carver and Joe Kinnear have a lower percentage, which speaks volumes.
This statistic means McClaren is in 11th position out of the 14 permanent Newcastle managers when it comes to winning matches. He is a long way behind Kevin Keegan, who achieved 55% in his first spell in charge. The contrast is massively noticeable.
Showing your passion
When you are managing on Tyneside, you need to show the fans that you are passionate. Managers on the other side of the river have not lacked in passion in recent years, but would you see McClaren doing a knee slide down the touchline after a Derby Day win? I highly doubt it.
For that type of unadulterated passion, you probably need to go all the way back to the turn of the century. Sir Bobby Robson wore his heart on his sleeve and fans knew they had an honest and genuine manager in the dugout under his reign.
Keegan also was the type of manager who you could instill confidence in the players and fans. His heart-warming speech when Alan Shearer signed for the club and his infamous 'I would love it' rant epitomise what a Newcastle United manager should be like.
McClaren doesn't seem to be able to win over the players and he's completely lost the support of the fans.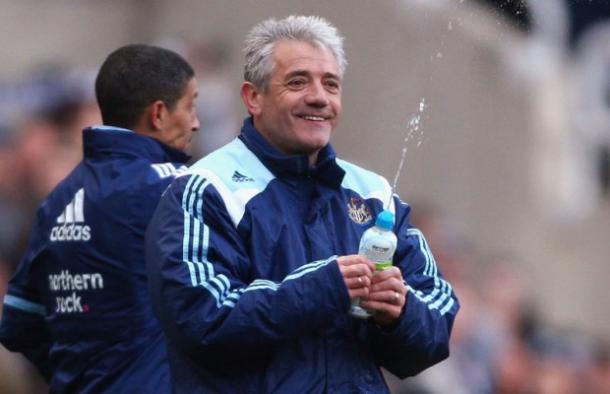 Next steps
If McClaren manages to save Newcastle from relegation and put together a good run of performances before the end of the season, he will claw back a small amount of support from the fan base, but the damage done in his first 30 games will take a lot of fixing.
If Newcastle end up being relegated, especially after spending so much money, then McClaren's reign may go down as one of the worst in the club's history.