After a 3-0 defeat in Germany, the North London club left themselves with a difficult challenge in order to progress to the next round of Europe's second competition. The task became increasingly harder as a Pierre-Emerick Aubameyang strike in the 24th minute curled past Spurs goalkeeper Hugo Lloris, meaning Tottenham had to score five goals in order to advance. The Gabonese striker found the back of the net again 20 minutes from time, before Tottenham forward, Heung-Min Son pulled back a consolation goal three minutes later.
'What could have been' feeling for Spurs
The game at White Hart Lane was more evenly matched than the one at Signal Iduna Park as Tottenham dominated possession and were able to create more chances. This could be because Mauricio Pochettino played a stronger team this time round. Eric Dier, Dele Alli and Erik Lamela all started the tie in London but did not in Germany, with two of the three not travelling at all. Yet regular starters such as Kyle Walker, Danny Rose and Harry Kane were left out of the starting XI, leaving the question in many fans mind about how the game would have panned out had the Lilywhites put their best foot forward and played their strongest team.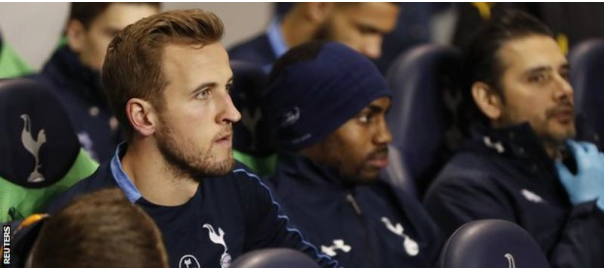 The introduction of Eric Dier meant that Tottenham were in more control of Dortmund's fiery attack, and so giving them a better edge in the midfield battle than in the first leg. Dier, who consistently shields Tottenham's back four and has been a major factor in their strong defence this season, not only broke up play well but his composure allowed him to help launch attacks for Tottenham. In addition, Erik Lamela also made a big difference for the Lilywhites. The Argentine's work rate when tracking back further helped Tottenham nullify potential attacks from Dortmund, but more importantly, he was the source of many of Tottenham's attacking threats, something that they lacked in the first half.
Tottenham created a handful of chances early on in the game, which could have turned the tie on its heels. Had Eric Dier reaped the benefits of a free header from a corner and Toby Alderweireld been able to wrap his foot properly around the ball after Lamela's delivery from a free kick found him at the far post, Tottenham would have had a better chance in the game. Yet Tottenham have recently not been clinical with their chances and at times, it comes back to haunt them.
Alderweireld Shines
The summer signing once again showed his quality as he provided vital interceptions throughout the game to hinder threatening Dortmund attacks. Tottenham were unstable at times in defence and Dortmund took full advantage of this, yet without Alderweireld the scoreline would have been much larger. Most noticeably in the 27th minute when Aubameyang found himself in a threating position after Kevin Wimmer slipped in possession, Alderweireld made a great run to catch up with the opposition striker before making a vital tackle. Alderweireld made a similar challenge just before the end of the first half when a swift Dortmund counter attack left Henrikh Mkhitaryan with a one-on-one with Lloris, a hesitation from the midfielder allowed the Tottenham defender to get a foot in and put the ball wide.
The loss however now allows Tottenham to focus on the Premier League as they host Bournemouth on Sunday. The draw for the following round of the Europa League will take at midday today, as Dortmund are now favourites to go on and win the competition.