Vincent Janssen is now officially a Tottenham Hotspur player, after the Premier League club confirmed they've captured his signature on Monday morning.
Signing from AZ Alkmaar in a deal worth around £18million, Janssen has signed a four-year-deal, keeping him at Spurs until 2020.
Negotiations finally brought to a close
Having been locked in negotiations with the Eredivisie side for well over a month, Mauricio Pochettino will be glad that the player is finally his, with the deal looking unlikely at certain points.
After Tottenham were given permission to speak to Janssen in June, it looked like a deal was going to be struck for £15million, before teams such as Paris Saint-Germain burst onto the scene with late interest, hiking the price.
Spurs didn't look like they were going to pay the price for a while, but after Janssen openly rejected PSG, it became clear that there was only one team that he was going to join.
Janssen arrives after a golden (boot winning) season
And join he did, the Lilywhites capturing the 22-year-old, who won the golden boot in the Dutch league last season with 27 goals, allowing to capture him the Young Player of the Year award - previously won by new teammate Christian Eriksen.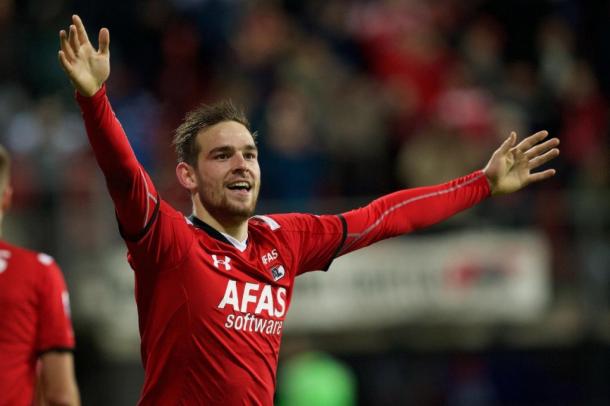 This form aided Janssen to his first international appearances for the Netherlands, who he scored for against England in March, coming up against a number of new colleagues.
It's thought that Janssen has been brought in to play second fiddle to Harry Kane, due to Spurs having no recognised second striker. However, if he can keep up such an immense goal record, there's no reason why he won't shine on these shores, and even push Kane for a starting place.
Imports from the Eredivisie have been a mixed bag in the past in terms of success. The striker will be hoping to be more of a Luis Suarez or Robin Van-Persie, rather than an Afonso Alves.