Newly recruited Watford manager, Walter Mazzarri has spoken for the first time since his appointment as manager.
The club media channel released a short video, titled 'a message for the fans', in which Mazzarri spoke of his excitement towards the club, and his past experiences in management in and around Serie A.
First impressions last forever
The Italian manager began his message firmly, stating: "I don't like talking too much about what we will do, actions speak louder than words, and I try to install this also into my players." The confident words from the fiery manager gave Watford fans an insight into what they may look forward to, and expect next season.
Next, Mazzarri spoke about some of his brief memories of English football, coming from European competition. "I came here [to England] to play against Manchester City and Chelsea in the Champions league." Mazzarri explained, "...the atmosphere is fantastic."
Having played in his home country as a professional for 14 years, Mazzarri would have experienced some memorable atmospheres, also as a manager, managing Inter Milan whose home games are, of course, played at the iconic San Siro.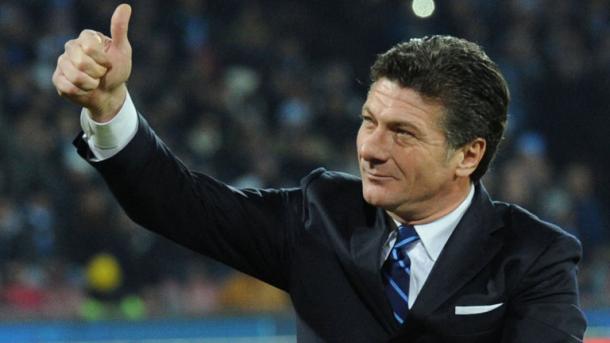 Despite his struggle with the English language, Mazzarri gave Watford fans some relief, stating that he is "improving his [my] English" and that despite the majority of the hornets' stars speaking English, that; "there are no problems in training."
Finally, Walter retraced his steps by speaking about his former work in Italy. "My work with Napoli, Inter, and other clubs in Italy has been a big challenge." Admitted Mazzarri, who was dismissed as Inter Milan coach after six months in charge. He reassured fans one more, committing his thoughts and concentration firmly to his new club. "I want to bring the best for Watford."
Mazzarri will certainly hope to bring his best to Vicarage Road, as Watford look forward to a challenging season ahead – as all Premier League seasons are – looking to improve on their memorable previous season. We wish Mazzarri all the best during his time at Watford Football Club.