West Ham United newcomer Sofiane Feghouli, has said that his new club are "incredibly ambitious" ahead of a historic season for the club.
Big dreams
​The Algerian international was one of the first signings to come through the door this summer, coming in on a free transfer from Valencia. Feghouli travelled to the US with Slaven Bilic's side, and impressed with his appearances against the Seattle Sounders and Carolina RailHawks.
It is expected to be a historic season for the Hammers with their move to the Queen Elizabeth Olympic Park as well as the reality of competing in this forthcoming UEFA Europa League campaign - so it's no surprise that Feghouli is looking forward to the season ahead.
He told the club's official website that their ambition was his "main reason" for joining the east Londoners, and they will collectively be "doing all we can" in order to be even more competitive than they were last season, especially with all of the competitions they're involved in this time around.
"I think that with the team that we have got, the players that will be brought in during the transfer window, combined with our fans, we can go on to achieve some great things together."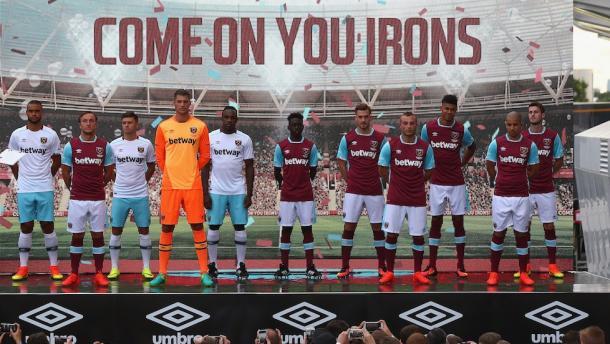 Looking for more goals
Along with their new stadium, West Ham have released both their home and away kits for the upcoming season. The kit was unveiled outside the new stadium, and Michail Antonio talked of his ambitions for playing in the new arena. He said the following:
"I didn't realise how big the stadium was until I got inside. It is massive and hopefully the fans can create the same atmosphere that we had at the Boleyn Ground." - Antonio discussing the Olympic Stadium's sheer size
Antonio said it's "crazy" that he'll be playing in-front of 60,000 supporters on a weekly basis - which they'll hope can boost the morale to help them throughout the season. They'll face FC Slovacko (5pm BST) on Tuesday this week in Austria, as they aim to build momentum with pre-season continuing to intensify.