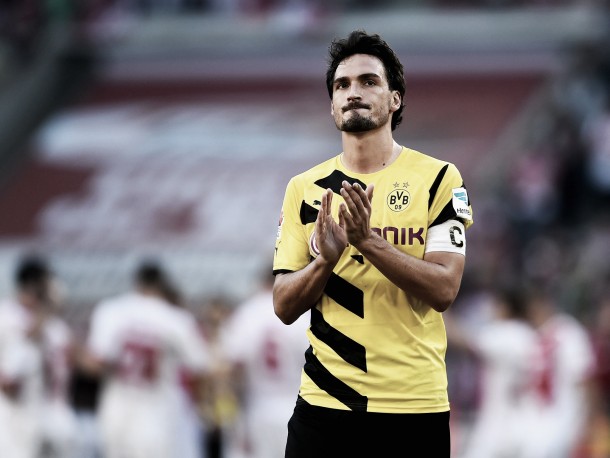 Mats Hummels has spoken out against the media, targeting critical comments made regarding his performance in recent weeks.
The Borussia Dortmund captain was not included in the starting line-up for BVB's 4-1 victory at home against Stuttgart, instead coming on as a substitute with just ten minutes left in the game.
The central defender blasted the media last week on twitter, saying that criticism of him is "overblown", adding that he presumes the media is too critical of him.
Hummels questions comments
The 26-year-old did an interview with kicker, in which he told them how he feels targeted by the media.
He cited that the reason may be because "there are not too many negative things to find at Bayern", before stating that the media would then "have a go at the next biggest teams and people in football."
"Inevitably you arrive at the second-ranked Borussia Dortmund," he continued, "and lads like Marco Reus, Pierre-Emerick Aubameyang or me."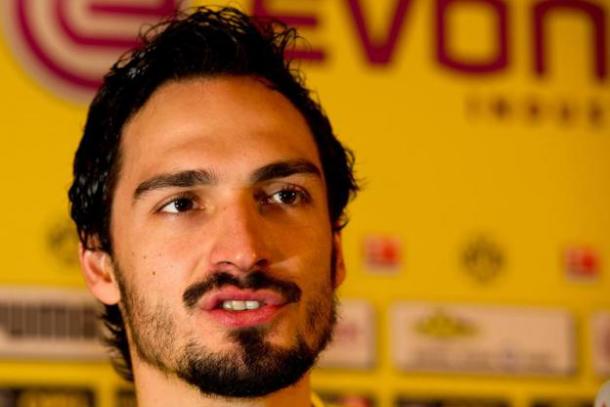 Hummels, who is under contract until 2017 with Borussia, did say that he "does not know" whether there is an agenda against him and that he "feels under-valued."
Despite being 'rested' for the last game, the German international was full of praise for Thomas Tuchel.
"From a professional point of view and in terms of content he is definitely one of the best coaches in Germany."
"I like the way he perceives football," he told kicker. "We don't have any problem with each other. We can openly and constructively discuss and swap ideas, and we'll continue to do so."
Fuel to the fire
Ever since he cracked the starting line-up in the Ruhr, Mats Hummels has been linked with big money moves to some of Europe's top teams.
Recently, former manager Jürgen Klopp has alledgedly been touting for the defender to join Liverpool along with teammate Marco Reus.
This could be the first indication of some unrest and dissatisfaction on the part of Hummels, something which may make a move away from the Signal Iduna Park all the more tempting.
For now though, his Dortmund side sits in second place with 32 points from 14 games and a +21 goal difference; a feat he has been instrumental in.