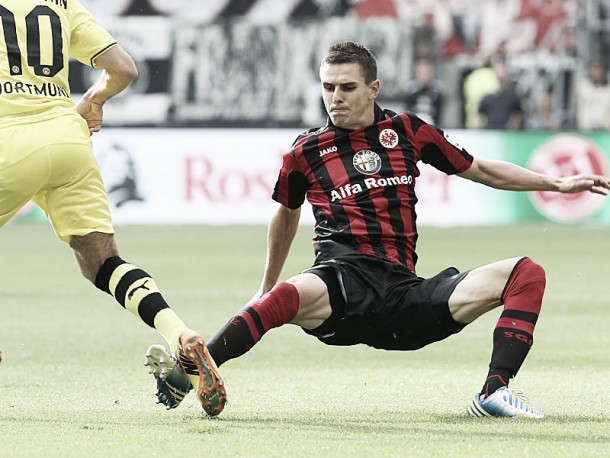 Johannes Flum had to be flown to hospital in training on Tuesday after suffering a severe knee injury.
The 27-year-old clashed with teammate Slobodan Medojevic who also suffered a slight injury, but it was Flum who appeared to be in serious distress.
A former German youth international, Flum received initial treatment on the field before being flown by air ambulance, while his teammate underwent treatment at the Eintracht Frankfurt training centre.
"A serious knee injury for Johannes Flum. He is on his way to hospital," the club said on Twitter. No details have been provided as to the length of time he will be out, although early indications suggest serious ligament damage.
A big blow
While not an ever-present starter for the Eagles this season, Flum is a very useful squad player who has appeared in six games in all competitions this season.
He made his first appearance of the stadium in matchday four, when in a nine-minute spell he bagged an assist in Eintracht's 6-2 win over 1. FC Köln.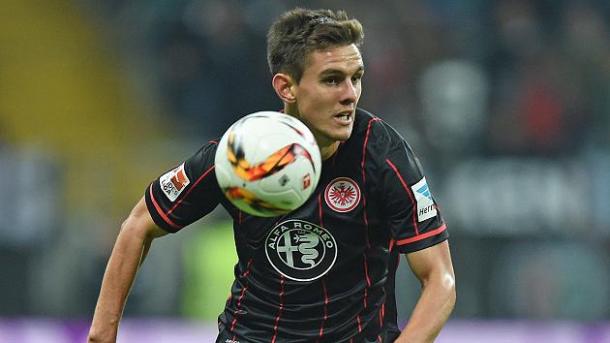 A graduate of the SC Freiburg youth academy, Flum has been in Frankfurt since 2013, and has scored three goals in over 30 appearances.
Standing at 6'3", he famously scored SC Freiburg's 500th Bundesliga goal in January 2011.
The misery continues
Eintracht Frankfurt are heading perilously towards the drop zone, so this injury could not have come at a worse time for them.
The club have won just one out of their last 10 matches, and just three out of 14 games all season in the Bundesliga.
They face newly promoted SV Darmstadt in their next match, who are just a point ahead of them as we approach the winter break.
Armin Veh's side will be needing a change of fortune if they are to turn the ship around and start heading in the right direction.