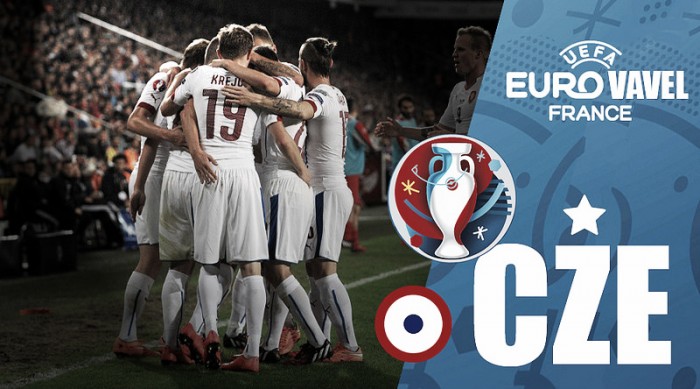 Having failed to qualify for the World Cup in 2014, the Czech Republic are looking to put on an impressive showing in this year's Euros as they aim to build a side that can compete with Europe's very best.
After reaching the quarter-final's in their last Euros outing, Czech Republic will be aiming to match that feat in what is a difficult group.
The road to France
The Czech's had a difficult qualifying group to secure a place in this year's tournament, but managed to overcome it, finishing top of Group A. Even with the Netherlands and fellow Group D opponents, Turkey in their group the Czech Republic put on consistent impressive performances to win the group showing the potential that they have in their side.
Heading into the qualifying group most people picked Holland to walk away as group winners with ease, yet they failed to even qualify. Instead, it would be the Czech Republic who stole the show only losing two games, one of which happened to be against Turkey who they will face again in France. Even though they managed to qualify for this year's Euros, Pavel Vrba's side conceded more goals than any other side that qualified for the Euros which may be a cause for concern heading into the tournament and will be an area they look to strengthen before their first game on June 13th.
Despite conceding 14 goals during qualifying during qualifying they did manage to score more goals (19) than anyone else in their qualifying group with Borek Dockal the sides leading goal scorer with four, form that he will look to continue into the Euros. Managing to win seven out of 10 game, drawing one and losing just two the Czech's head into the Euros with a renewed sense of confidence that they have the potential to pull off a surprise, becoming a dark horse in the competition. Their first friendly of three prior to the tournament saw them gain a 6-0 victory over Malta, a run they will no doubt be hoping to extend with their next two games before they board the plane to France.
The manager
Pavel Vrba has been in charge of the national side since 2014 and has continued the countries history of always qualifying for the European Championships and has only lost seven games since taking over.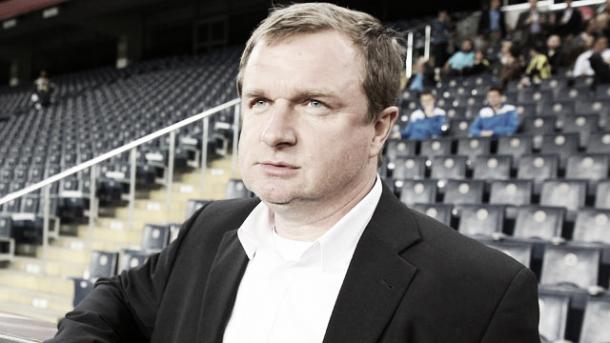 Vrba joined as manager following a very successful period managing FC Viktoria Plzen where he led the side to two league titles, one cup title and three consecutive seasons in the knockout stages of the Europa League which was a record for any Czech club showing he has all the abilities to lead the nation. Vrba is known for his attacking style which provides entertaining and fast flowing football. The Czech's will be looking to trouble their opponents defensively but that can leave them suspect at the back at times.
The squad
Vrba has yet to pick his official 23 man squad for the Euros having initially chosen a larger 28 man squad to choose from he has trimmed it down to 25 with two more players set to be dropped before their first game against Spain. Their current provisional squad is as follows:
Goalkeepers: Petr Čech (Arsenal), Tomáš Vaclík (Basel), Tomáš Koubek (Slovan Liberec).
Defenders: Theodor Gebre Selassie (Werder Bremen), Roman Hubník (Viktoria Plzeň), Pavel Kadeřábek (Hoffenheim), Michal Kadlec (Fenerbahçe), David Limberský (Viktoria Plzeň), Daniel Pudil (Sheffield Wednesday), Marek Suchý (Basel), Tomáš Sivok (Bursaspor).
Midfielders: Vladimír Darida (Hertha Berlin), Bořek Dočkal (Sparta Praha), Daniel Kolář (Viktoria Plzeň), Ladislav Krejčí (Sparta Praha), Lukáš Mareček (Sparta Praha), David Pavelka (Kasımpaşa), Jaroslav Plašil (Bordeaux), Tomáš Rosický (Arsenal), Jiří Skalák (Brighton), Josef Šural (Sparta Praha).
Forwards: David Lafata (Sparta Praha), Tomáš Necid (Bursaspor), Patrik Schick (Sparta Praha), Milan Škoda (Slavia Praha).
Vrba has admitted it has been a "difficult decision" choosing his squad for the Euros and with this being his first time as a manager of a national side heading into a tournament he is carefully taking his time.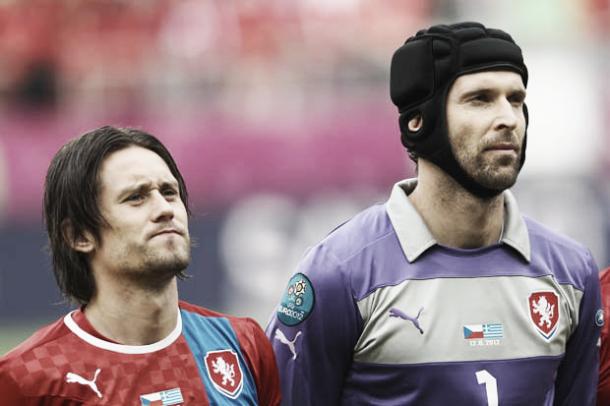 Looking at that squad most will likely be drawn to Petr Cech and Tomas Rosicky, two of the sides biggest stars. For them the Euros will likely provide their final opportunity to play at such a stage and both men will be wanting to bow out in style, coming towards the end of their careers they will still be relied upon heavily if the Czech's are hopeful of making any real impact in the tournament.
With the amount of goals that they conceded during qualifying and the attacking style that Vrba likes to implement Cech's performance will have a huge influence on the teams progression.
Whilst they might be suspect at the back that is only because they love to attack and they are certain to score goals in France. One of their biggest strengths is their organisation, with Vrba putting a large emphasis on how well the team works together as a unit which makes them a threat.
There is no doubt that the Czech Republic could provide problems for teams in France and the will not head into games against the likes of Spain with any fear, but they are in a difficult group with the defending champions and two sides in Turkey and Croatia who will be expecting to progress out of the group as well.