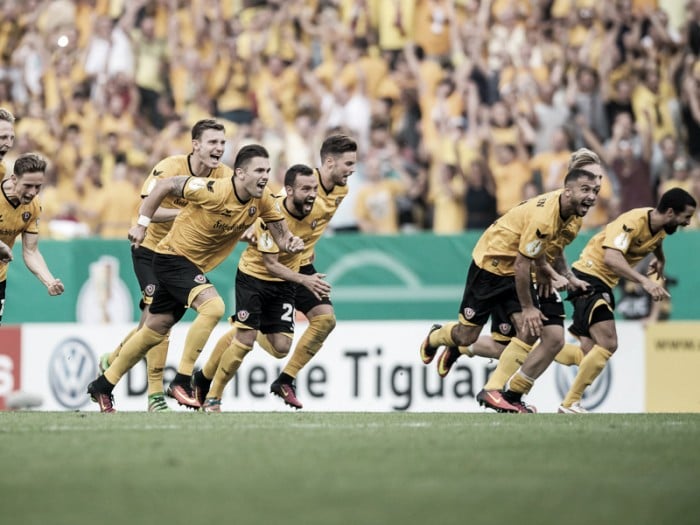 As if the DFB-Pokal victory over RB Leipzig wasn't enough, Dynamo Dresden fans were handed another huge boost on Wednesday.
The club brought out a statement to confirm they were officially free from debt, ending the financial trouble that has plagued the team for decades.
Dresden announced that the final installment of €1.1m had been paid off on Monday, thus freeing them from any remaining loans.
The penultimate repayment had been made in July of this year, totaling €800k. The TV money will now remain in Dresden from the 1st July 2017.
Kölmel's obligations fulfilled
With debts totaling around 10m DM, things looked bleak for the club in the early 90s as various people - included Dr. Michael Kölmel, a media man from Leipzig - stepped in.
He initially took on €250k of the debt, with major fundraising initiatives and a friendly against Bayern Munich playing a large part in their recovery.
The club has undergone the radical change since relegation to the 3. Liga in 2013-14 needed, overseen largely by sporting director, Ralf Minge.
They targeted younger players after dropping down a division, which paid dividends in 2015-16 as they cantered to the title and a 2. Bundesliga berth.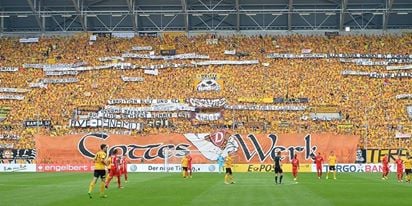 Minge has his say
Speaking to the club after the news broke, the sporting director beamed: "With great pride the entire club can look back on this incredible show of togetherness."
He added, "Members, fans, partners, sponsors and the city of Dresden have all accomplished this feat together."
Minge also singled out the work of Robby Nitzsche and Jens Jeremies for helping the club back into financial security.
Regardless of how this season ends up, the fact that they now have money coming back in and a sensible head to spend it can only be positive for Dynamo.