 Dani Alves had made the right back spot his own for Barcelona nine years, ever since joining the Catalan outfits in 2008. Alves played in over 240 matches for La Blaugrana. He left Camp Nou for Juventus, however, at the end of the 2015/16 season, which left a void in that spot.
Luis Enrique tried out Sergi Roberto and Aleix Vidal over the course of the previous campaign, but neither provided the stability that Alves did.
That is why it is imperative that Barcelona find that missing piece this transfer window. If Barcelona solidify their back line, then you can count on Ernesto Valverde's men challenging for the La Liga crown again.
Who would they go after?
Barcelona right back target
Reports out of both Spain (Sport) and Portugal (A Bola) suggest that Valverde is after 23-year-old Portuguese right back Nelson Semedo.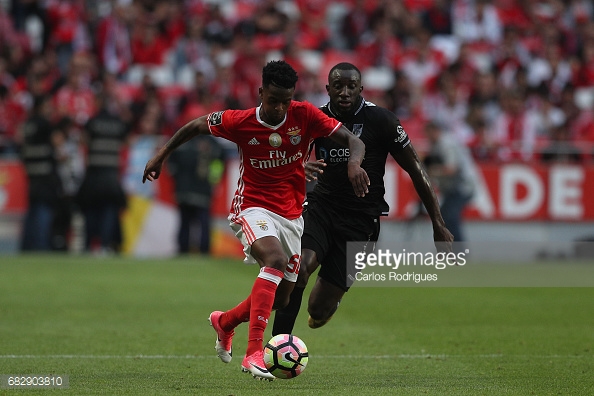 The 23-year-old currently plays for Benfica and has been there since joining their B club as an 18-year-old in 2012. Semedo only played one season with the second team before going out on loan for two years to Fátima.
One of the biggest issues, though, in trying to capture Semedo from Benfica is the price tag. It is reported that Benfica will only sell Semedo for a transfer fee of somewhere north of €60 million. While the Portuguese outfit is in fact willing to lower their asking fee by €10 million, that is far too high for a largely untested defender.
Unanswered Questions
How would he cope with the talent upgrade in La Liga? Would he be able to handle the more talented wingers? Can Semedo adapt to Spanish football or will he struggle to find his place in the Barcelona squad?
These are just some questions that the Barcelona staff will surely have, even as he stood out in the Primera Liga in Portugal.