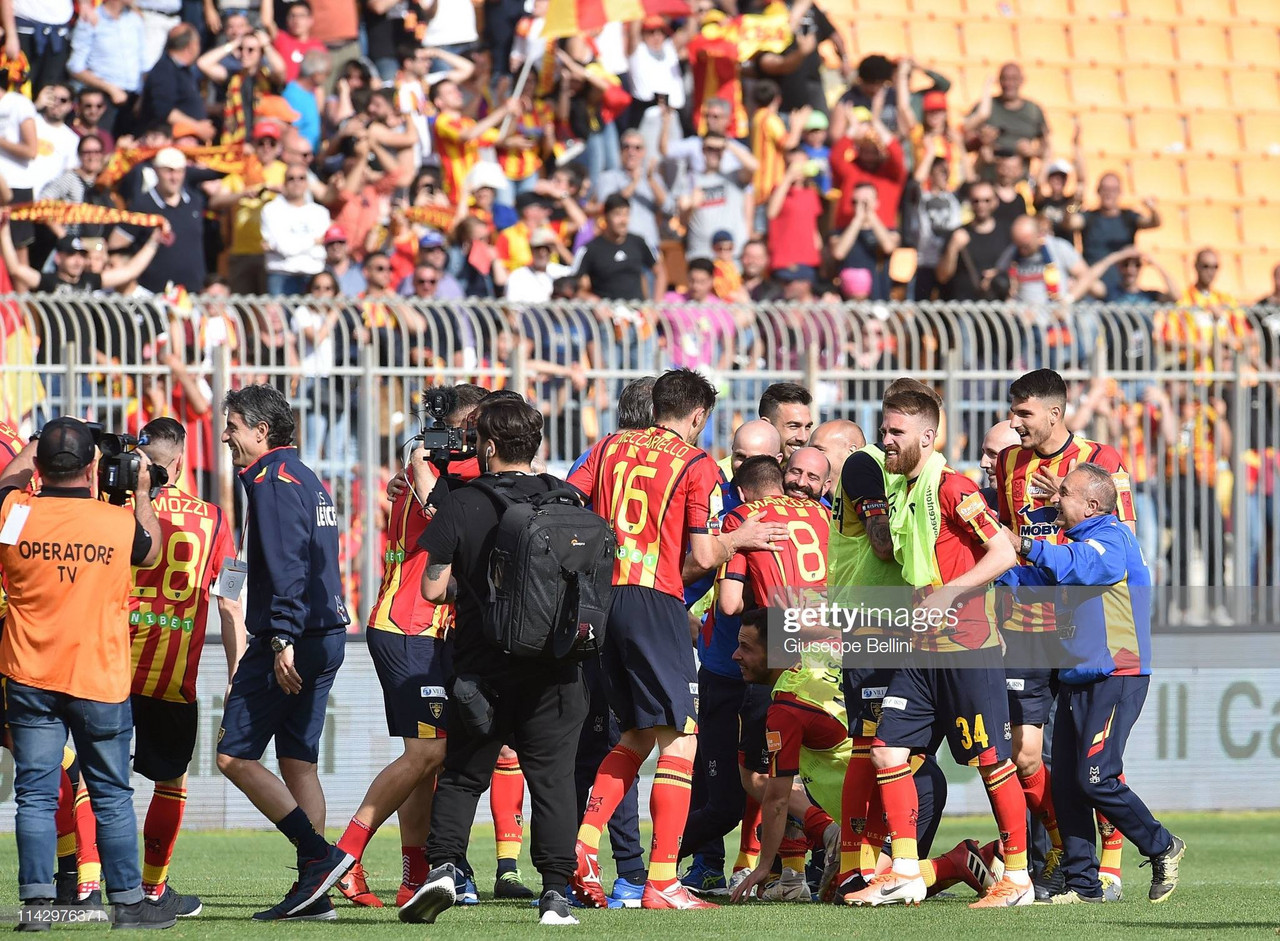 After a seven-year absence, Lecce is back in the big time. It did not come easy after their difficult start to the season, but a last-minute winner against Venezia proved pivotal.
Head coach Fabio Liverani got straight to work in search of making his squad bigger for the upcoming Serie A campaign, which could be a long season for them.
Transfer Business Overview
The main piece of business done by Lecce in this window so far is bringing in Panagiotis Tachtsidis whom they had on loan last season. They have also brought in ex-Milan player, Gianluca Lapadula.
They have also brought in Diego Farias from Cagliari on loan and they have signed Andrea Rispoli and Simone Lo Faso from Palermo for free after the Sicilian club found themselves demoted to Serie D due to financial irregularities.
The manager - Fabio Liverani
The former midfielder took charge of Lecce in 2017 and since his arrival, they have been an exciting side to watch. They are always on the attack and favouring a 4-3-1-2 formation, he may look to alter this if he wants his side to stay up.
They only lost eight games in Serie B and they scored the second-most goals in the league so their expansive style of play worked very well for them.
Player to Watch
Andrea La Mantia scored 17 goals in 33 appearances during Lecce's push for Serie A and he will look to continue scoring to help keep his side in the top flight.
When given chances, La Mantia will punish defenders and with a potential partnership with Lapadula, they could be incredibly dangerous.
One for the Future
Lo Faso who was brought in from Palermo is a 21-year-old Italian who will be looking to make his mark on Serie A. He struggled to get into the Palermo squad and Lecce has taken a chance on him.
He looks to be a player with bags of potential and this could be his breakout season.
Predicted Finish
Lecce's first ten games of the season are against most of the top sides and so, it will be incredibly difficult for Lecce to stay up. A win against Hellas Verona at home in the second game of the season could be huge for their season. They do look, however, look destined for relegation.