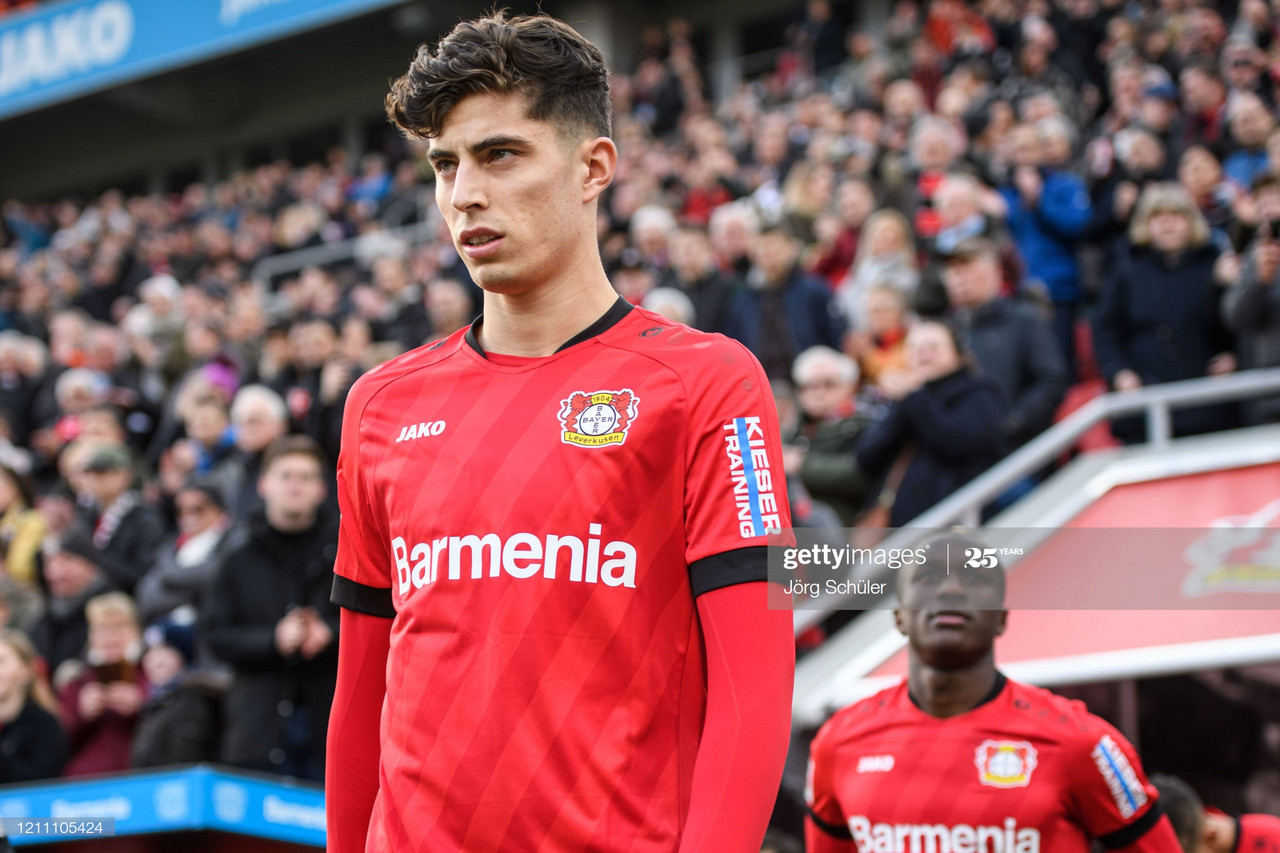 Real Madrid have been the latest club to show interest in Bayer Lerverkusen's Kai Havertz, according to Marca, with Zinedine Zidane looking to bolster his ranks in an attempt to dethrone Barcelona as La Liga champions.
A move away from the BayArena has long seemed inevitable for the precocious 19-year-old, but his exact destination remains a source of intrigue. Along with Madrid, Liverpool and Bayern Munich, the leaders of their respective divisions, are also said to be circling, though Uli Hoeness, Bayern's honorary president and deputy chairman, believes a move to the Allianz Arena is unfeasible in the current situation.
"I would like to see him in Munich from a sporting perspective, but, as things stand today, I honestly can't imagine that he will come," Hoeness told BR.
In the exclusive spotlight of live football, Havertz has seen his stock rise sharply with five goals in four matches since the restart. His floating menace for Peter Bosz's Leverkusen is the envy of many across Europe, but the transformed financial landscape has added an extra layer of complexity to any potential transfer.
The loss of matchday revenue and the impending broadcasting rebates has left many clubs struggling to stay afloat in the midst of the Covid-19 pandemic, meaning additions to the playing squad are the least of the priorities at the moment. The dates of the 'summer' transfer window, meanwhile, remain shrouded in mystery.
Havertz will not be the only one paying the price for the reign of uncertainty.
Timo Werner's future is also up in the air, with his transfer to Liverpool now looking unlikely in the current climate. Werner, though, has since outlined his ambition to either join Liverpool this summer or stay another season at RB Leipzig and revisit the situation the following summer, while such clarity remains absent in Havertz's case.
The situation is also far from clear-cut for Leverkusen, the selling club. They haven't been immune from the financial consequences of the pandemic when it comes to matchday revenue, so will have to decide whether they sell Havertz this summer to balance the books or wait another year to maximise his transfer value.
A fee in excess of £100million is not unforeseeable, such is the prestige of the versatile forward.