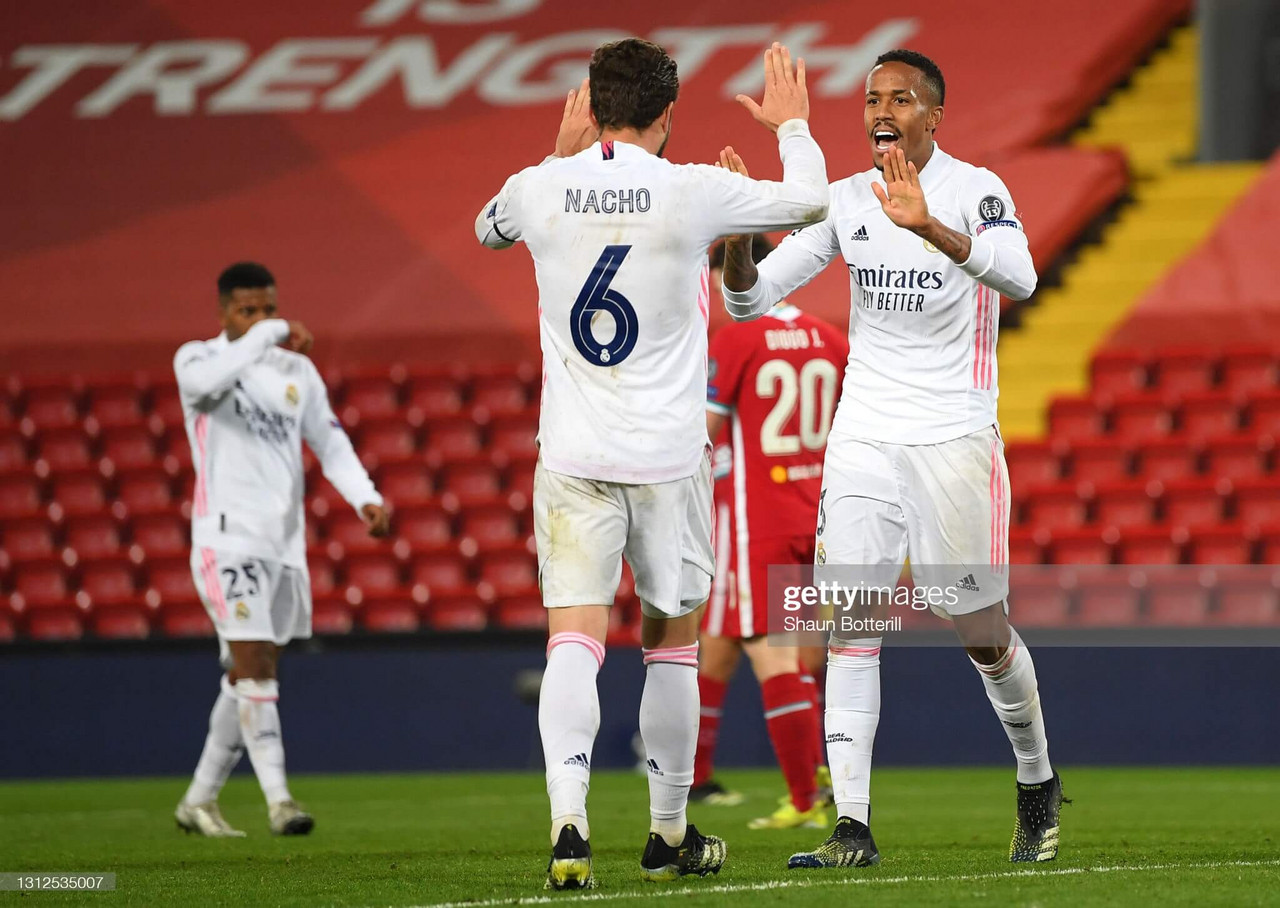 For once it was Liverpool who were shown up in a Champions League tie. The difficult season that Jurgen Klopp's side have endured, which has featured the lacklustre attempt of defending their Premier League crown, has been well documented. But in this one-off tie of European royalty, there was always the chance that the real Liverpool may stand up.
In the large, that wasn't the case. Against Real Madrid, who have won this competition more times than anyone else (13 to Liverpool's six), Klopp's team were shown that despite difficulties, injuries and barbs being thrown at them, success can still be achieved.
Madrid's season was, for a while, looking remarkably similar to Liverpool's. Their own league title defence looked to be up in smoke as Atletico Madrid took a sizeable lead at the top of La Liga, they exited the cup competition at the early stages through their own undoing, and there was talk that this was to be a season to simply write-off.
Furthermore, injuries were playing their part. Liverpool may have lost key defenders such as Virgil van Dijk, Joe Gomez and Joel Matip which disrupted the balance and flow of the team, but Real have also been without Sergio Ramos, their captain and leader, for the past few weeks along with Raphael Varane, Dani Carvajal and Lucas Vazquez, who had been deputising at right-back.
Still, for both sides, there was the Champions League. There has always been the Champions League for these two heavyweights of the Continent. Liverpool eased through the group-stages while Real had moments of anxiety and left it late to advance to the knockout rounds. Progression past RB Leipzig and Atalanta, respectively, took Liverpool and Madrid to this quarter-final, which at the outset appeared season-defining for both but now forms just an element of Real's resurgence.
Over the two legs, Madrid were the better side: they defended better and finished better. Their's was a gameplan of containment and taking chances. Zinedine Zidane's side were not overly expansive, they couldn't afford to be, but were dominant in midfield, especially in the home leg, and had Toni Kroos to thank for that as well as setting up a crucial goal.
There was a belief in Madrid's play and in how they absorbed Liverpool's continual flow of goalscoring chances at Anfield. There may not be as many star names at Real currently but there are plenty of players performing close to the top of their range. Thibaut Courtois pulled off some important saves, Eder Militao and Nacho showed their defensive acumen, and Karim Benzema and Vinicius Junior demonstrated their effective dovetailing in attack.
Whenever they need to, Madrid seem to be able to slide through the gears - although that was strictly necessary against Liverpool. There is no obvious philosophy, no deep tactical plan or marketable style. Just quality and players doing the right things in the right moments.
A lot of that is down to Zidane, who seems to manage Real with a deft touch and a guiding hand. He is the perfect fit for this club but whether his 'style' would work anywhere but the elite of the elite is certainly debatable. The Frenchman is one for never getting over and above himself. There are very few overt displays of emotion on the touchline.
For someone who has been Real manager for much of the past five years, he appears very rarely to say anything out of line. Even when it became too much for him and he departed for 18 months, there were no visible signs that such a decision was coming. He was brought down with Covid-19 earlier in the season but Zidane took it in his stride.
So the question arises: Zinedine Zidane? Who is he? That may be a bit rude to ask of a World Cup winning player who graced the highest of stages with club and country, but, in many ways, he's not your average manager. Nevertheless, he has quietly demonstrated how to win continuously. His tactics and demeanour may be muted but his impact is real.
The past seven days may have just swung his and Real's season quite remarkably. Having defeated Barcelona, they are now favourites to win both La Liga and the Champions League. If Klopp and Liverpool ever needed evidence of just how quickly things can change then they can look at their opponents on Wednesday evening.
Liverpool's season is now all about trying to claim a top-four spot so to qualify for this competition next season. It will not be easy but they can take positives from this second leg draw; the energy and intensity they played with was an improvement on much of the past few months.
They can also take a leaf out of Real's book: even when the chips are down, there is a chance.