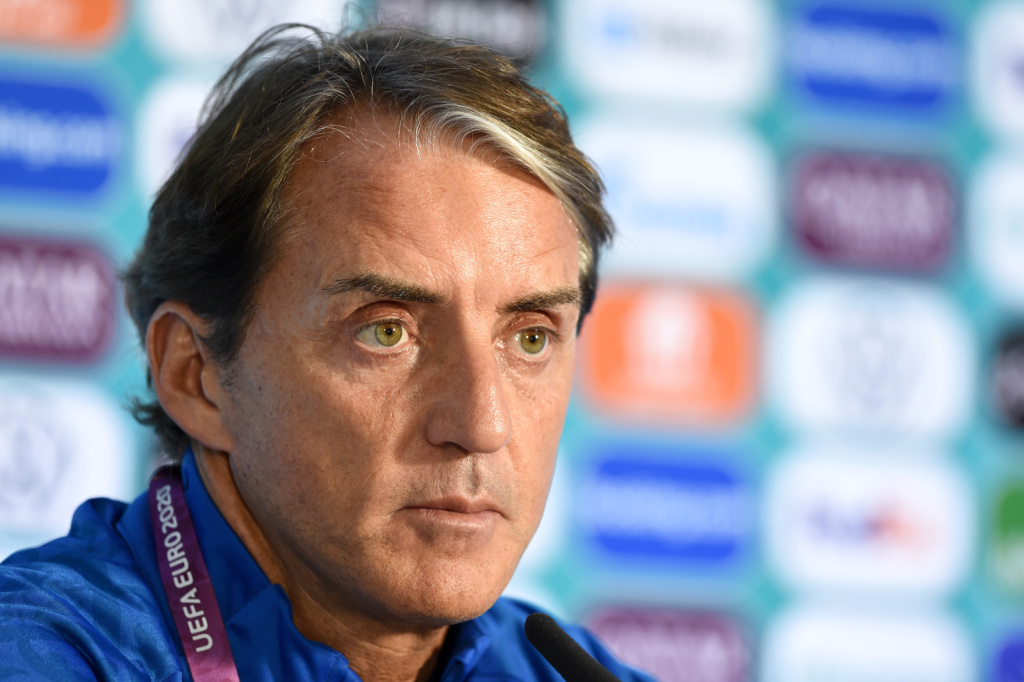 Italy head coach Roberto Mancini has offered no clues on his team selection ahead of tomorrow night's UEFA EURO 2020 opening match against Turkey in Rome.
The Azzurri kick-off the tournament as one of a small number of major footballing nations who are fancied to challenge to become champions of Europe.
Italy begin their participation in Group A against a nation in Turkey who have never beaten them. Italy have won seven of their 10 meetings with Turkey while they have drawn the other three. There is much speculation on who will start the match for Italy at the Stadio Olimpico, particularly in attack, but head coach Mancini was giving no secrets away when discussing potential team selection in his pre-match press conference.
No clarity over lineup
Speaking to the media ahead of the game, Mancini joked: "You guys are great coaches in your own right so I don't necessarily have to tell you what the starting line-up is.
"As for the attack, there is no real issue whether one guy plays or the other. Both guys [Ciro Immobile and Andrea Belotti] score goals and they battle for the team, that's the priority."
Mancini picked up the Italian job in 2018 with the nation having failed to qualify for a FIFA World Cup for the first time in 60 years. The former Serie A and English Premier League winner said that he was confident of success back then and he is even more confident a little over 24 hours before the start of the tournament.
"I was confident three years ago and I am even more confident now;" Mancini said. "We have worked hard, we have got some excellent players and we have forged an excellent team spirit.
"We have been working together for a long time now and we have enjoyed ourselves, we want to go on and keep enjoying ourselves and come the end of the tournament, we would love to make it to London. I am very confident."
Making Italians smile
Like the rest of Europe, Italy has been hit hard by the Coronavirus pandemic with the nation recording around 1,000 deaths per day at the peak. Both confirmed cases and deaths have now significantly decreased and as many as 16,000 fans will be cheering the team on in Rome tomorrow night. Mancini went on to say that the tournament provides his side with an opportunity to put some smiles back on Italian faces.
He added: "After everything that we have gone through, now that the situation is improving, I think that now is the time to really try and put a smile back on people's faces. That will be our aim over the course of the next month, we want people to enjoy themselves and have fun.
"We are going to try to give it absolutely everything (against Turkey). The opening match is always the hardest fixture, above all at the start of the tournament, but we need to be free of any hang-ups, think about what we need to do, focus on the job that we have in hand and try to have fun. That should be our aim."
Italy's opening UEFA EURO 2020 fixture against Turkey in Rome kicks-off at 8pm tomorrow night.