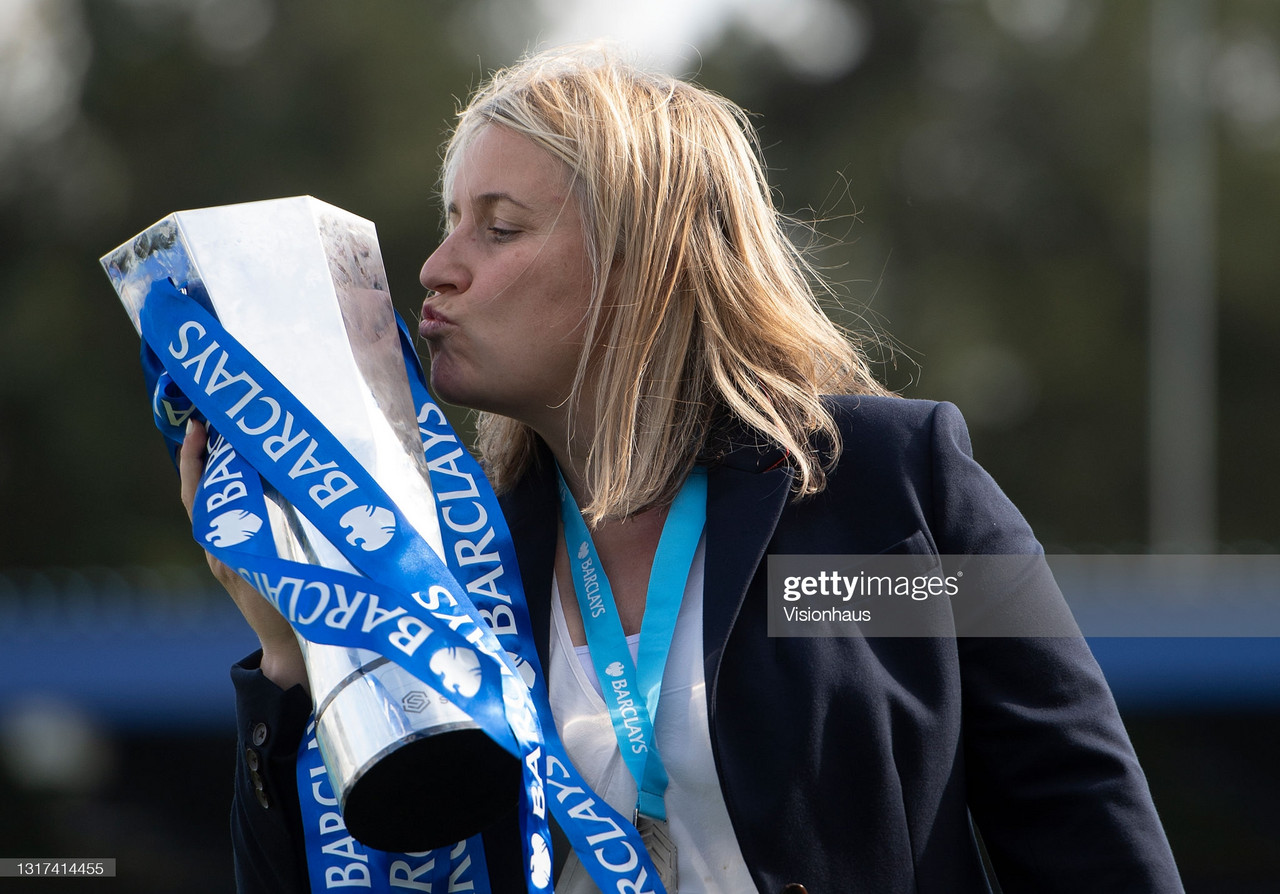 Football fans were treated to an eight goal thriller in Copenhagen on Monday night, with Spain eventually sealing their passage to the quarter finals 5-3 against Croatia after extra time.
In addition, fans were also treated to superb and insightful commentary from Women's Super League coach Emma Hayes. Along with the much loved Ally McCoist, she has been a revelation and a refreshing change from the regular faces and voices we have been stuck with for too long.
She has put other pundits to shame
I cannot pride myself in being an avid watcher of the female game. I have watched the occasional match both in person and on the TV, but it would be erroneous of me to claim to have prior knowledge of Hayes before this tournament. She has - in my humble opinion - put other pundits to shame with her research, knowledge and analysis on the games she has featured so far.
That is not to say that the appreciation for Hayes has been universal. We're all entitled to our opinions - as the old adage goes - but there seems to be a disproportionate number of very angry males venting about how "boring" Emma Hayes makes the game; or that there are "too many women" on television covering football these days. In 2021, it is certainly sad to see.
Jenas, Dixon, Murphy et al all offer no tactical analysis whatsoever
Pundits like Jermaine Jenas, Lee Dixon, Danny Murphy, John Hartson and Robbie Savage - again in my humble opinion - have added absolutely nothing to the games they have covered. They speak in cliches; they state the obvious and also offer no tactical analysis whatsoever.
They also - very embarrassingly - always bring the conversation back to the England team, whatever teams may be playing in front of them. These pundits have clearly done very little or even no research at all on the Nations they are covering, with Murphy sounding surprised that Gianluigi Donnarumma was a good goalkeeper when he commented on the Italy vs Austria game. Need I say more?
Hayes does everything that a pundit should do

Hayes is a breath of fresh air, providing smart, accurate and insightful commentary. She does everything that a pundit should do, and does it with ease.
If only we could have her and Ally McCoist covering the rest of Euro 2020.
We can but dream.