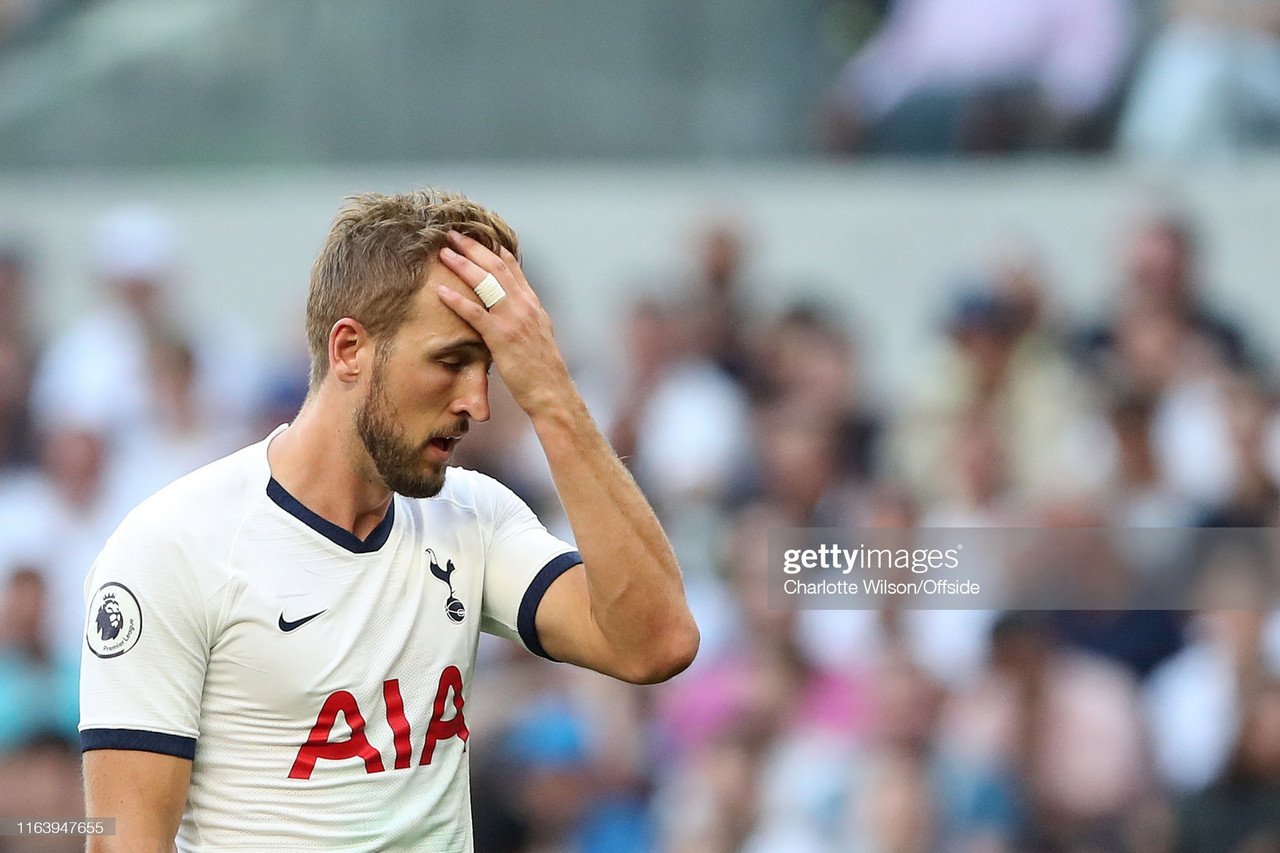 Chelsea have diverted their attention to signing Harry Kane this summer making the Tottenham Hotspur captain their 'primary target', report the Express.
Thomas Tuchel's side have emerged as keen customers for the Englishman's signature despite reports suggesting Manchester City have already enquired about Kane's services.
The report regarding the Blues' tracking of Kane surfaced after Real Madrid registered their interest in bringing Erling Braut Haaland to the Santiago Bernabeu.
Los Blancos are reportedly willing to propose a deal worth £150 million to sign the Borussia Dortmund striker.
However, following the breakdown in proceedings between Inter Milan and Chelsea regarding the transfer of Achraf Hakimi, Roman Abramovich is believed to have 'doubled down' Chelsea's interest in the Norweigan.
While Chelsea keep tabs on Haaland's situation, the Blues have diverted their attention to Kane in a bid to explore a more economically viable deal as the Blues forage the market for a world-class striker.
The attraction of a progression
Tottenham finished seventh in the Premier League meaning Kane will be without Champions League football for a second successive season.
Spurs remain without a manager and struggle to show evidence of 'progression' over the last three years, which Kane has strongly demanded.
Speaking to Sky Sports last year, the 27-year-old refused to rule out leaving north London, claiming that he won't' 'stay there for the sake of it'.
Kane said: "I love Spurs, I'll always love Spurs. But it's one of those things - I've always said if I don't feel we're progressing as a team or going in the right direction, then I'm not someone to just stay there for the sake of it.
"I'm an ambitious player, I want to improve, I want to get better, I want to become one of the top, top players.
"It all depends on what happens as a team and how we progress as a team. So it's not definite I'm going to stay there forever - but it's not a no either."
Kane's may be a better fit for Tuchel's system despite Haaland goals
Chelsea scored fewer goals than any other club in the top six of the Premier League last season, finding the net just 58 times.
The Blues often struggled to score having not been able to cement themselves a confident goal scorer, which ultimately led to a tactical reshuffle in the twilight stages of the season; Kai Havertz spearheaded the attack and Timo Werner was shifted to the left inside-forward role.
The entirety of Chelsea's goal scoring woes can not be solely placed on the shoulders of Werner, nor Havertz, as the side were the fifth worst performing in the league for xG, scoring 11.4 fewer goals than expected.
Since joining the Blues from RB Leipzig in 2020, Werner has often dropped deep to collect and carry the ball, using up pivotal energy which was formerly conserved in the Bundesliga to get in behind.
Due to Kane's ability to drop deep and distribute possession so effectively, much like he has done so often for Spurs this season, bringing the England captain into the frame could see him emulate his relationship with Son Heung-Min with Werner.
Bringing in Kane over Haaland may sacrifice scoring a handful of goals a season, but England's number nine may prove to be more effective in general play.
Much like Chelsea fans have seen with Diego Costa and Didier Drogba in the past, having a physical target man that drops deep will give the forward runners in the team more creative freedom, such as; Werner, Christian Pulisic, Callum Hudson-Odoi, Mason Mount and Havertz.
Therefore, Kane could offer more to Chelsea with regard to his playmaking and goal scoring oppose to what an out and out number nine, like Haaland could.