An ordinary Tuesday morning exploded into life for Bayern Munich fans as two major signings were announced.
Mats Hummels and Renato Sanches arrived from Borussia Dortmund and SL Benfica, respectively, for fees reported to be around €35m.
Sanches, however, could cost Bayern up to a staggering €80m - with the Portuguese giants having inserting €45m worth of bonuses and clauses.
Hummels departs Dortmund
After a few weeks of rumbling rumours, the move that Hummels had previously questioned fellow BVB players for making has happened.
He follows Robert Lewandowski and Mario Götze in making the switch from Dortmund to Munich, much to the displeasure of the Westfalen outfit's fans.
Less than two weeks before the DFB-Pokal final against Bayern, the black-and-yellow faithful now know that their captain will be heading for their title rivals.
Hummels has signed a five-year deal with the club he started his career with, as well as returning to the region his wife, Cathy.
While the defender still has to pass his medical, the deal is still expected to go through without any problems.
Karl-Heinz Rummenigge gave his thoughts on the move: "Mats is one of the best centre-backs in the world. With him we will increase the quality in our team even further."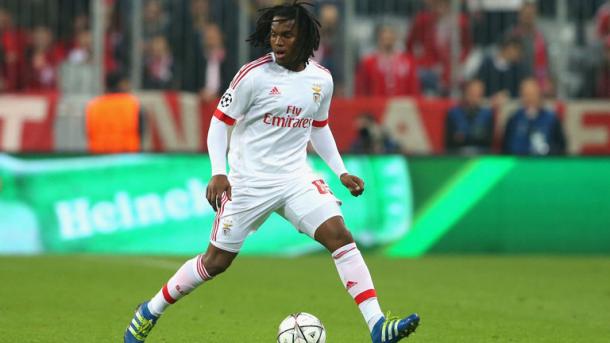 Sanches could be part of the Bayern midfield for a decade
Renato Sanches has also signed a five-year contract at Bayern and, at just 18 years old, may be the focal point of their team for the foreseeable future.
Even after Rummenigge, speaking to the club site, admitted they have "been watching Renato Sanches for a long period" - it is clear Bayern won a huge race to get their man.
They had first-hand experience of Sanches' abilities during their Champions League quarter-final victory against Benfica, and has been a key cog in their midfield this campaign.
Chairman Rummenigge added, "We're pleased we've been able to sign him despite big-name international competition."
He concluded, "Renato is dynamic, a good tackler and a technically skilled midfielder who'll add even more strength to our team."