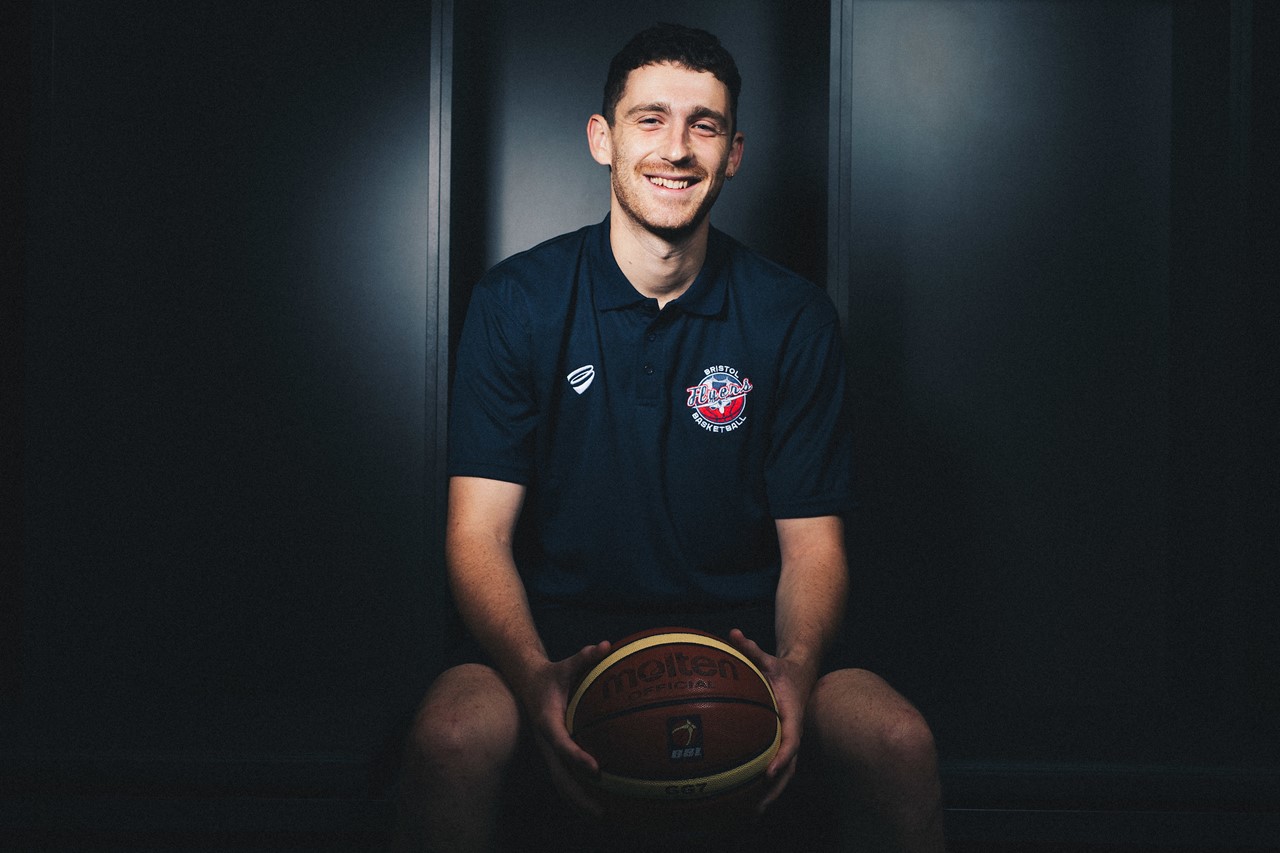 Hometown hero Josh Rogers has today extended his contract with the Bristol Flyers, which will see the forward continue at the club until the end of the 2020-21 season.
Josh Rogers is an integral part of this Flyers setup, and was a key component in helping achieve the teams' first ever BBL Cup Final.
Due to the coronavirus pandemic, Rogers has unfinished business with a club close to his heart, and is ready to drive the club home to glory.
A Look into the Past:
The 6ft8 Bristol native began his career with the Flyers before completing a scholarship at NCAA Division Two side Carson- Newman.
The 26 year-old spent four years at the American college and averaged 9.4 points per game along with 6.8 rebounds in his senior year.
After 110 games in college, Rogers decided it was time to move back to Europe, competing in the Israeli 2nd Division for Hapoel Beer Sheva.
The forward only spent one year with Hapoel, before returning to the UK, to play for the London City Royals for one season.
Following 21 appearances, including being a important member of the 2019 BBL Trophy winning side, Rogers decided it was time to return home to Bristol, and continue his career where it all began.
The return ended prematurely, due to the coronavirus pandemic, but Rogers still played a vital role in the Flyers season.
In twelve appearances he helped the club to reach the BBL Cup Final, the clubs first, as he averaged 1.8 points per game and 1.5 rebounds in a very small sample size of games.
Rogers ready to build on solid first season:
Rogers is ready to make a difference for a second season running back at the club that gave him a chance at the beginning of his career.
Rogers said: "It's really exciting to be able to build on the positive aspects from last season and keep progressing the club's journey.
"The fact that we've got a core group of players coming back that have experienced what it's like to compete in a BBL Cup Final will be huge for us.

"There's a good amount of players returning that understand what it's going to take to get back there again this season."
Head Coach Andreas Kapoulas speaks highly of his homegrown forward:
Flyers Head Coach Andreas Kapoulas couldn't be happier to see Rogers return for another season and is expecting him to make a huge impact on the squad.
"Josh is a player that has come through our academy programme and it was a great feeling to be able to bring him home last season after years of playing overseas.
"Having him return is huge for our programme.
"He is a great role model for young players and we are certainly looking for him to make more of an impact this coming season with his skill, versatility and leadership qualities."