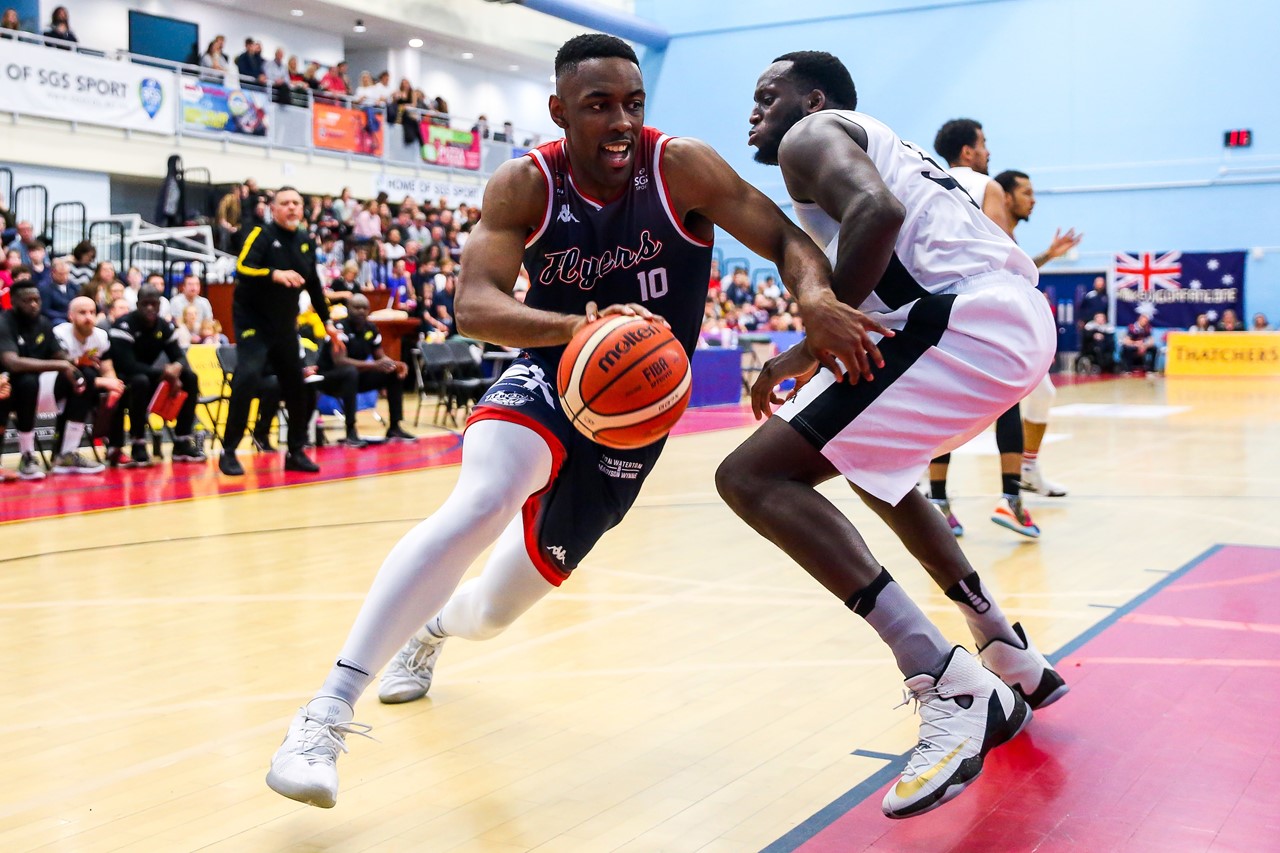 Small forward Raphell Thomas-Edwards is returning to the Bristol Flyers and becomes the teams third official signing, after club captain Daniel Edozie and Marcus Delpeche who have also signed one-year extensions.
Thomas-Edwards joined the Flyers last season from NBL Division One's Leicester Warriors, where he became an important part of the team, putting up 23 points and 14.5 rebounds a game - all while shooting over 40 percent from behind the arc.
Although this past season was not Edwards' best – his numbers dropped in every statistical category but that can be explained by the sudden loss of minutes from 35.5 in Leicester to 22.3 in Bristol – the team decided to bring back the former Team GB Under-20 international - who has been praised as an extremely hard-worker.
Drive to get better
When Edwards arrived at the University of Buffalo to compete in the NCAA Division One, the National Basketball Association was on his horizon.
After two seasons he moved to Gannon University – NCAA Division Two – before arriving at Leicester where he started to develop once again and became one of the sensations of the league – and was elected to the 2018/19 NBL Division One Team of the Year.
𝐇𝐀𝐑𝐃 𝐖𝐎𝐑𝐊
𝙣𝙤𝙪𝙣

1. A great deal of effort or endurance.
2. Raphell Thomas-Edwards pic.twitter.com/kngJEGJ4fK

— Bristol Flyers (@BristolFlyers) July 27, 2020
Flyers head coach Andreas Kapoulas has praised the forward's work ethic, stating:
"He has a phenomenal work ethic and drive to get better, which we value so much in our programme and he sets an example for all our players.
"He brings physicality, versatility, and skill to our frontline as well as the element of continuity which is very important as we continue to build our roster for the upcoming season."
Unfinished business
Talking to the club website, Thomas-Edwards said that following last season's early ending he felt the team weren't ready to close off the chapter so soon last season and could have went further and impressed more.
"We had unfinished business last season, so it's very important for me to push for a better season this time around."
"It was my first year in the BBL last season, but I want to take what I learnt from last year and develop it through the summer."
"I've been speaking with Coach Kapoulas a lot over the summer - just trying to make sure that my basketball IQ is where it needs to be."