Katinka Hosszu stormed to victory in the women's 400metre individual medley on the first evening of action in Olympic Aquatics Centre at the Rio Olympics.
The Hungarian swimmer broke Yu Shiwen's world record in the process, dominating the race from start to finish, touching the wall in a stunning time of 4.26.36.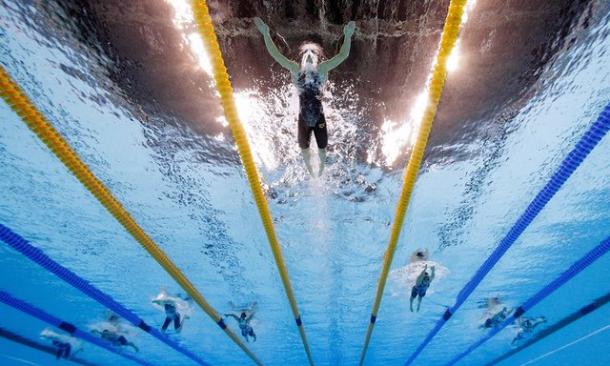 Madeline DiRado of the United States claimed the silver, with Spain's Mireia Belmonte Garcia grabbing bronze from Britain's Hannah Miley.
Hosszu dominates from throughout to claim gold
Having flirted with the world record in her semi-final earlier in the day, it was no surprise when Hosszu took the race to her opponents from the get-go.
Leading by a large margin following the butterfly leg, Hosszu increased her lead to more than four seconds following a strong backstroke 100 with the battle for medals happening well behind her.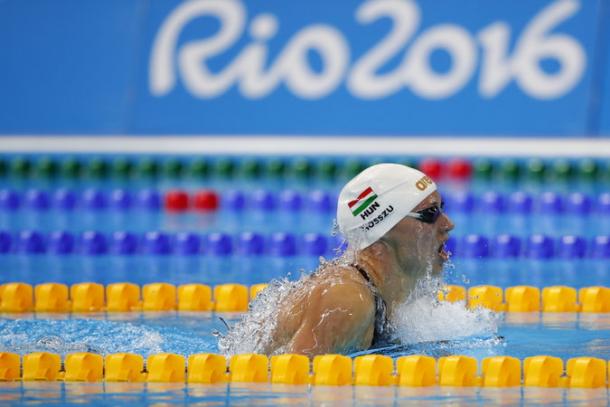 As World Champion in this event, the 'Iron Lady' of Hungary didn't let up over the final 200 metres, maintaining her lead through the breaststroke leg before powering home in the freestyle to claim her first Olympic gold.
The 27-year-old finished fourth four years ago in London, but was much too strong for the field this time around in Rio, breaking Shiwen's world record, which was set in the 2012 final, by more than two seconds.
DiRado and Belmonte complete medal podium as Miley misses out
Turning fifth at the 250 metre point, 23-year-old DiRado eventually finished second and putting in an excellent freestyle leg to join Hosszu on the podium.
Behind DiRado, the battle for bronze was fierce, and throughout the race Team GB look likely to claim their first medal of the games but unfortunately the two girls fell short.
Aimee Wilmott eventually finished down in seventh, but her teammate Hannah Miley will be heartbroken having finished just 0.15 seconds from the podium.
Miley's despair was Belmonte's joy, and the Spanish women captured her third Olympic medal having notched two silvers in London.
The story of this race though, was all about Hosszu, who takes home both the world and Olympic records, as well as a cherished gold medal.