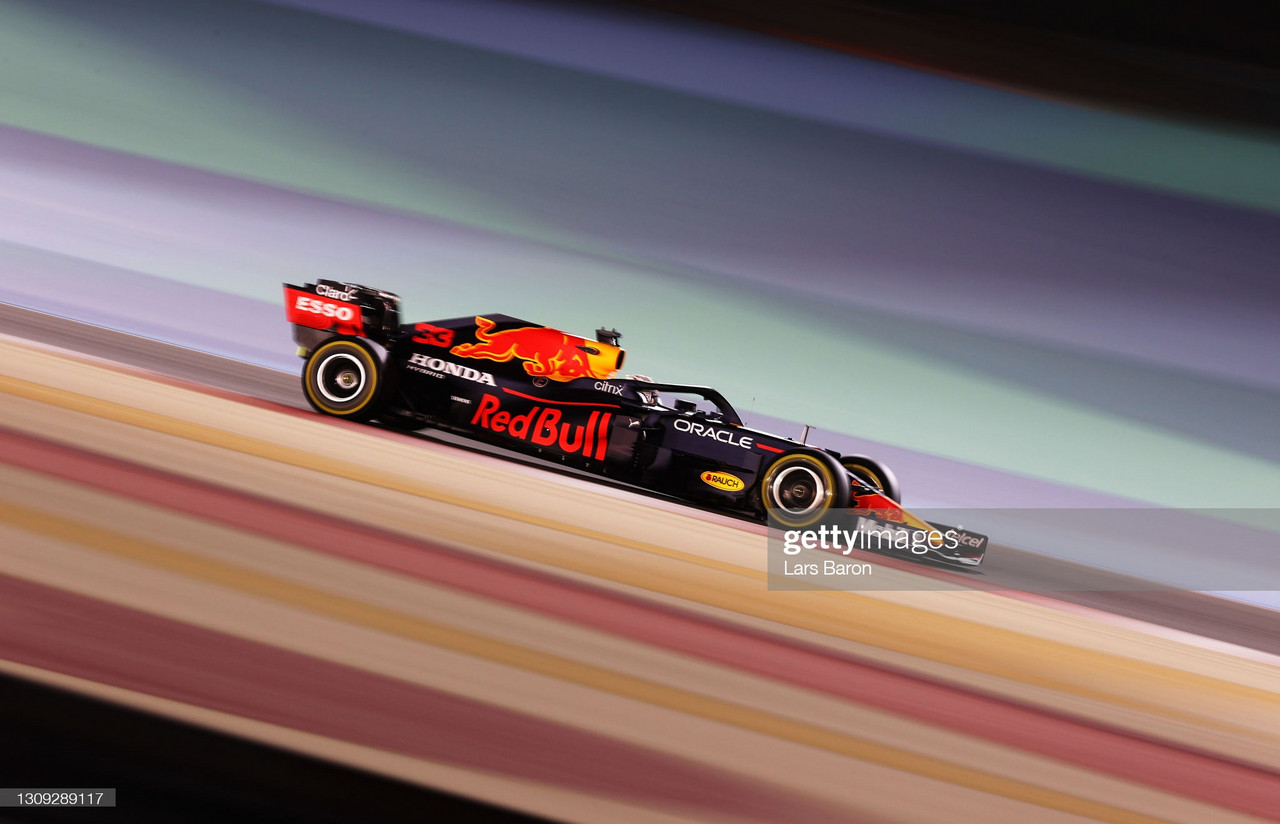 As the second session ended in Bahrain, it was Max Verstappen who would top the times yet again, showing how strong the Red Bull is for the start of this season. Close behind was the McLaren of Lando Norris and the Mercedes of Sir Lewis Hamilton.
Early drama on track
The session started out quickly as the sunset in Sakhir, with all twenty cars filling out onto the track shortly after the green flag dropped for the session. The yellow flag was waving shortly after, following two drivers losing control in the tight turns at five and six. Nikita Mazapin in the Haas was the first to see the car end up off the track, with Norris in the McLaren shortly following.
Kimi Raikkonen was the first casualty of the 2021 season, as his Alfa Romeo Sauber found the wall on the exit of turn two, losing the front wing of his car. As a result, the Finn ended up crawling around the rest of the lap.
Early Promise for McLaren
McLaren had fallen down the order early on in the second session, with both Norris and Daniel Ricciardo in 15th and 16th place, down from the top ten shows that the team had in the first session. Similarly, Aston Martin was showing more promise in this session, with the cars both running in the top ten in the first half an hour.
This was short-lived, however, as Norris put the car top briefly before the Red Bull of Verstappen took the top spot by 0.095s from the young Brit, both jumping Hamilton in the process. The times would stay the same for the next 15 minutes, with the quicker sessions meaning that the teams are having to push harder in the limited time that they have available.
Late Trouble for Bottas
Valtteri Bottas seemed to struggle with the Mercedes in the Bahrain dusk, as he came over the team radio to complain about the grip level that he heard throughout the session, something that could have led him to be behind the Ferrari of Carlos Sainz.
Towards the end of the session, the top 16 cars were split by just over a second, one of the closest fields spreads the F1 grid has seen in a long time. This was speculated by the commentary team to have something to do with the changing regulations for the 2022 season.