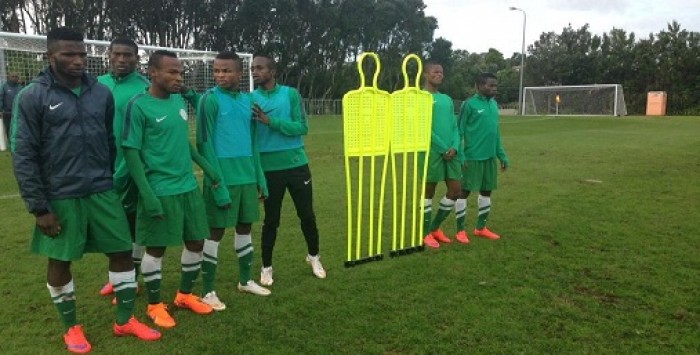 The Flying Eagles of Nigeria are expected to resume training today in Abuja as they look to secure another win for their return leg match of the 2017 Africa Youth Championship qualifiers against the young falcons of Sudan.
Coach Emmanuel Amuneke led youngsters rallied back to win the first leg 2-1 in Khartoum at the weekend courtesy of goals from pair, Samuel Chukwueze and Victor Osimhen.
With one leg in the 2017 Africa Cup of Nations in Zambia, the team was given a two-day rest by the technical crew but has been told to resume training later this evening at the FIFA Goal Project, Abuja.
The Flying Eagles are expected to train for a week in Abuja before making the trip down to Lagos on Thursday next week ahead of their July 23 final qualifying game against Sudan. While in Abuja, coach Emmanuel Amuneke- tutored side will play at a test game as final preparations.