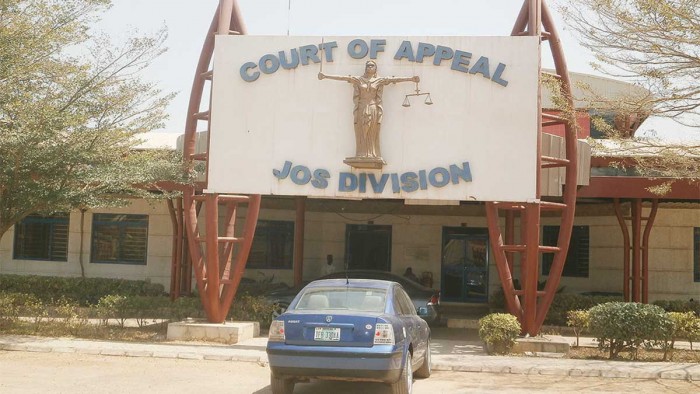 The Court of Appeal, Jos Division, has struck down the order of the High Court of Plateau State directing the League Management Company (LMC) to compulsorily re-instate Giwa FC to the Nigeria Professional Football (NPFL), after the Jos-based Club had been expelled from the NPFL for multiple infractions of the Rules and Framework of the League in the 2015/16 season.
Three issues were before the Court of Appeal in Jos before the eventual ruling:
(1) Justice Kunda gave an exparte order directing the reinstatement of Giwa FC into the NPFL in a case filed by Mustapha Abubakar on behalf of Giwa FC against LMC pending hearing if the case. LMC duly appealed this judgment to CA, Jos.
(2) On the date of hearing, LMC duly informed Justice Kunda of a pending appeal on his first judgment and asked him to stay off the case until an appeal was decided. Justice Kunda ruled that he had no power to continue the case since it's on appeal but went ahead to give a judgment suspending the NPFL pending the determination of the appeal. LMC duly appealed this judgment to the CA, Jos.
(3) Justice Kunda went ahead to charge and convict LMC leadership, in their absence, for contempt for not suspending the league. LMC duly appealed this judgment to CA, Jos.
The CA, Jos had to consolidate the three appeals and reserved judgment today.
The CA, Jos thus gave the following judgment today...
(a) On the first, it ruled that Kunda had no right to order for Giwa's reinstatement into the NPFL. It dismissed the order on the grounds that Mustapha had no locus on the matter and Kunda was hasty in giving the exparte order instead of hearing from all parties.
(b) The court ruled that all orders made by Kunda after the appeal on this order had been filed, served and brought to his attention, were null and void and nonexistent. Thus it annulled the second order by Kunda and subsequent conviction of LMC leadership for contempt.
(c) The CA further affirmed the general power of the court to suspend the league pending the hearing on the matter.
In summary, the Giwa case has been thrown out and LMC's appeals sustained. The court, for precedence, merely ruled that courts have the jurisdiction to stop the league pending the determination of a case. But since something can't stand on anything, having dismissed the matters for which the league was suspended, there are no grounds to suspend the league.
It is cased closed for Giwa FC (or Mustapha) but the only thing left for them to do now is to head to the Supreme Court if they so wish.