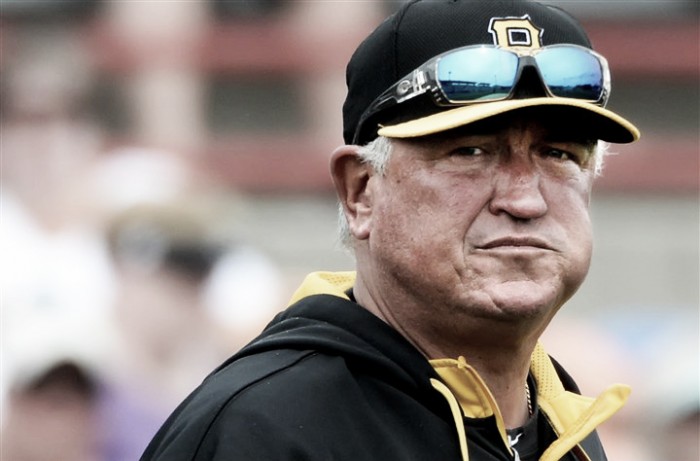 For each of the past three years, the Pittsburgh Pirates have found themselves in the Major League Baseball playoffs. The goal is the same for the 2016 Pirates team, to make the playoffs and by doing so making it four straight playoff trips. This has not been easy for Pittsburgh as they have endured many struggles. Their biggest struggle was not trying to beat their division rival, the Chicago Cubs, but rather just being good enough to even compete with them.
Pittsburgh, however, seems like they are starting to turn some sort of corner as they have narrowed the Cubs' margin in the division to just 7.5 games. That number was fifteen roughly one month ago. The Pirates have made up quite a bit of ground and they are starting to play much better as a collective unit. Let's take a look at first half of this baseball season from the Steel City.
What Happened Here?
Starting pitching was a huge asset that Pittsburgh has become accustomed to having year in and year out as of late. However, the Pirates pitching was not performing to those standards for a vast majority of the first half. The Pirates have endured a clear regression from one of their key pieces to the rotation, Francisco Liriano. Liriano has seen better years and 2016 is not one of them. The first half was one that he would like to forget during the All-Star Break.
Another struggling starter is one that the Pirates acquired via trade in the offseason, Jonathon Niese. Niese has struggled mightily, surrendering twenty home runs already to go along with a 5.13 earned run average. Niese is 7-6, but those numbers are deceiving given the earned run average he currently holds. Niese had a high groundball rate when he pitched with the Mets. Those numbers are not there this year and that's why he has given up as many homers. It seems as if Neal Huntington may have been banking on Niese, who the Pirates were recently rumored to have been shopping.
Gerrit Cole was not exactly himself in the first half before he went to the disabled list with an injury. However, Cole was dominant in his minor league rehab starts.A second half return on Friday is possible. The Pirates will be in the nation's capital to kick off the second half of the season against the Washington Nationals.
Possible Solutions
The answer to the problem that is the Pirates starting rotation is the insertion of youth to the major league roster. The Pirates have called up the likes of Jameson Taillon and Tyler Glasnow, two highly-regarded pitching prospects that the Pirates had playing in AAA-Indianapolis. Taillon was good, particularly in his outing at Citi Field against the New York Mets on June 14th. Taillon took a no-hit bid into the seventh inning that night. Taillon's overall numbers were good, going 2-1 with a 3.86 earned run average. The Pirates offense has been the most consistent piece to their puzzle this year. With that being said, Taillon makes a formidable two or three starter in the rotation for Pittsburgh as he continues to improve at the Major League level.
Another guy that has much room for improvement is Glasnow, whose debut came on July 7 against the St. Louis Cardinals. Glasnow went five and a third innings, giving up four earned runs. Glasnow's run total did take a hit when Arquimedes Caminero gave up a three-run home run to Stephen Piscotty of the Cardinals. Two of those runs were charged to Glasnow. Glasnow is another guy who has room for improvement especially when it comes to what he throws. Right now Glasnow is just a two pitch guy, the fastball and the curveball being the only two pitches. There have been talks that he is developing a changeup, but he is not throwing it. He needs to develop a third pitch so the hitters have a tougher decision to make when facing him.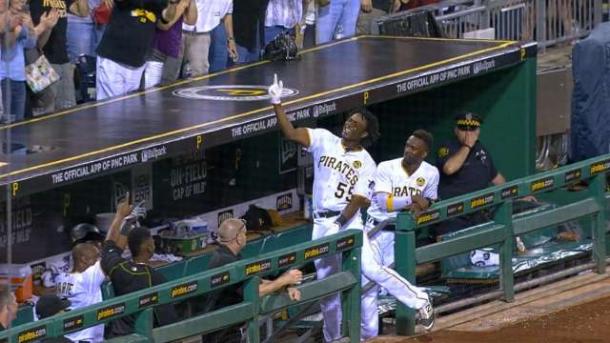 Struggling Star Resurging
The struggles of one baseball star cannot be overlooked. Andrew McCutchen just was not himself in the first half for the Pirates. McCutchen hit .247 in the first half of the season. McCutchen is doing what every star does from time to time. He has gone through a bad year so far. But from what he showed in the home stretch of the unofficial first half, McCutchen and his entire team for that matter, are poised for a second half breakout.
Buyers/Sellers
The Pirates have to go into the trade deadline as buyers this year. They have a lot of the pieces in place to win now. They overcame some adversity with two of their key players in Cole and starting backstop Francisco Cervelli going down all while Pittsburgh played its toughest stretch of baseball. Things are looking up for the second half especially after seeing a very convincing series win against the Chicago Cubs before the All-Star Break. Even on Sunday the Pirates were more competitive than they were all year against Chicago, losing 6-5 in the series finale.
With all that being said, the Pirates have to buy at the trade deadline. Granted they do not need a whole lot, they could definitely use a bullpen arm or two. Their bullpen has been taxed thanks to short outings from starters many times this year. A starting pitcher may come via trade that includes Niese, but it won't be one of any great quality unless a prospect would be thrown into a deal.
The Pirates faced a tough stretch in the first half where they faced the hardest part of their schedule and were missing key players like Cole and Cervelli. Cervelli being out meant more than just his bat. His defense is just as good and his pitchers' numbers will improve upon his return. With over thirty of their final 73 games against the Milwaukee Brewers, Philadelphia Phillies, and Cincinnati Reds, the Pirates can make a second half run because their schedule favors them. Combine that with the team getting back to full strength plus the young talent, and it looks as if the Pirates can make the playoffs for the fourth consecutive year. That's something that has never been done before by a Pirates team.