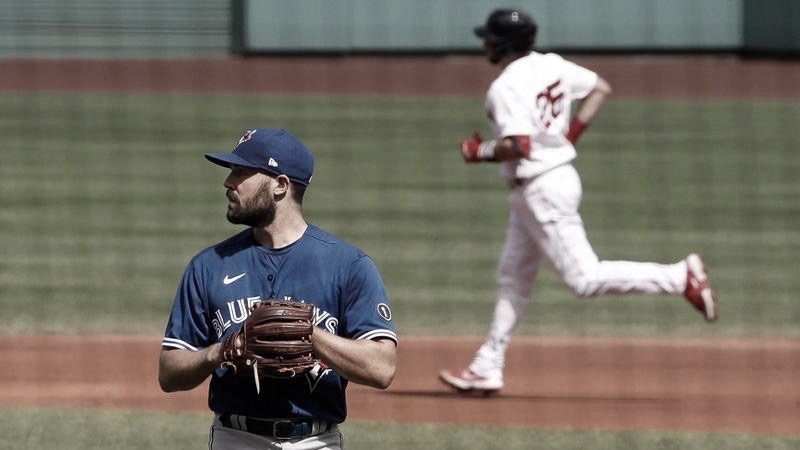 After splitting the first four games of the series at Fenway Park, the Toronto Blue Jays were looking to continue their good momentum and leave Boston in winning ways.
The Red Sox are never an easy task but led by Lourdes Gurriel Jr., who picked up four singles hits, the Blue Jays topped the Red Sox by a 10-8 score.
Also, Cavan Biggio's two-run double capped a six-run fifth inning, Rowdy Tellez and Caleb Joseph homered to secure the win for the Jays.
The outfielder, Gurriel Jr. also scored a pair of runs, and drove one in himself with an RBI single in the fifth. The 26-year-old has been on a mission, and the four-hit game has his average at .290 with a solid .832 OPS over 38 games this season.
Making his first start for the Blue Jays since being acquired in a deadline-day trade from Arizona, the 28-year-old, Robbie Ray gave up four runs on six hits in four innings. He struck out five and walked three.
Despite the injuries and despite getting walked off twice in the rare five-game series over four days, the Jays found a way to take the rubber match in the five-game series.
Toronto, second in the AL East, will begin a three-game series at its temporary home, Buffalo, New York against the third-place Yankees. Charlie Montoyo's team has won 15 out of their last 22 games.