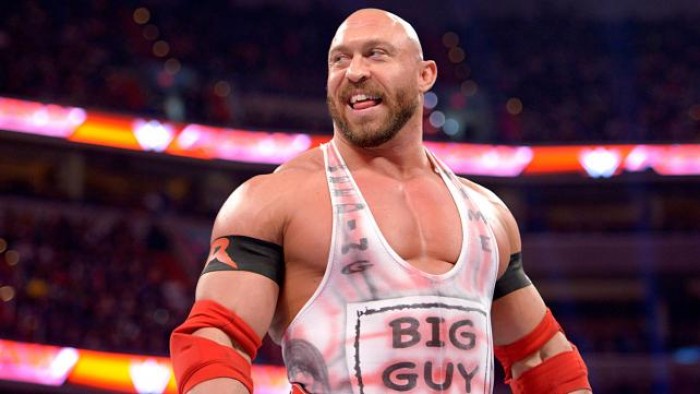 It seems like only yesterday that Ryback was one of the contenders for the WWE Championship. He had a few battles with guys like CM Punk and John Cena (sort of) and was one of the guys that was in the mix of possible opponents for Brock Lesnar during the beasts run as champion. After that, Ryback was WWE's Intercontinental Champion. Now, Ryback is pretty much just...there. So What happened? Lets break it down a bit.

First off, Ryback has the look that Vince McMahon absolutely loves. He's a big, muscular bruiser who can't really wrestle. He's a throwback to the days of the Ultimate Warrior and Hulk Hogan. Heck, he's even recently even started wearing black trunks like Goldberg (Vince probably still kicks himself for not signing Goldberg before WCW).
Here's the gift with Ryback's look. He's recognizable and because he's so big, his catch phrase "Feed me more" works and it also looks great on merchandise. The bad part is that he's a face and he can't sell. So that leaves him in obscurity.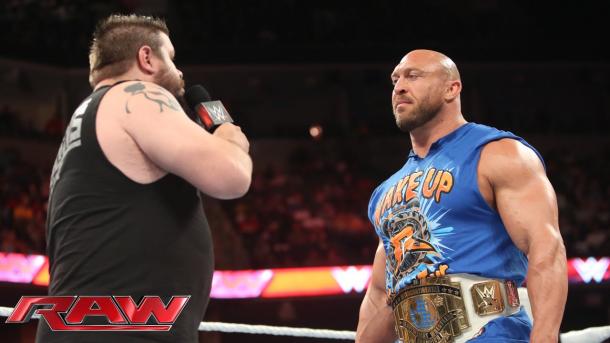 Now that Ryback has a new look (no clue whether or not he will keep it), this could be a good time for the 'Big Guy' to make the change to becoming a heel again. Ryback's offense is obviously limited to maybe five moves, but so are a lot of big men. He just needs the right opponents to compete with.
When Ryback was a smack talking heel wearing a leather jacket, he was perfect. He gave you no reason to like him at all, as he was brutally beating his opponents up and he was good at it. Granted, he is rough around the edges. But CM Punk ousting Ryback as person you can't trust to not hurt you in a match, is heat that could be exploited.

Since CM Punk can't stand Ryback and the fans miss Punk, give Ryback some of Punks moves that he is actually capable of doing. The running knees in the corner and even give him the G.T.S. (Go To Sleep). If that doesn't get the fans booing him, nothing will. But trust me, it will. This heel turn also wouldn't hurt his merchandise sales because his phrase is so catchy. There's no real downside to this. Even making him a corporate bruiser and then having him pull a Batista and doing the classic switching sides thing works.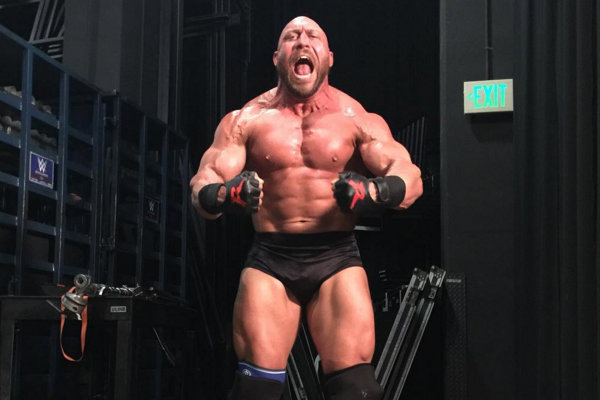 Let's be completely honest about Ryback, he isn't the guy who is going to put butts in seats or in arenas and making him WWE Champion isn't going to solve the problem of their declining ratings. But Ryback is a talent and could absolutely be used better than he has been. Oh, but please give him a different finisher besides that awful Samoan Drop he calls the Shell Shock.