With WWE looking to break the all time attendance record for the AT&T Stadium at this years WrestleMania, the company is going to have to pull out all the stops to attract people to the show of all shows, as well as to get as many people as possible watching on the WWE Network.
As WWE's list of injured superstars continues to grow, with both Sheamus and NXT star, Tye Dillinger being added to the list lately, Vince McMahon's options are becoming seriously stretched.
Hence why he has begun calling former employees to help him out, as he hopes to bring in star power to attract the biggest audience possible he has approached former WWE Champion, Batista.
Previous attempt
WWE has already attempted to sign Batista to a deal at WrestleMania. The Animal was backstage during this years Royal Rumble and met with McMahon to discuss a return to the company, but nothing could be agreed, however he was open to more ideas.
Since leaving the WWE, Batista has gone on to break out in the movie industry, appearing in films such as Guardians of the Galaxy and Spectre, which has only seen his celebrity status increase, which is what WWE are wanting to capitalize on.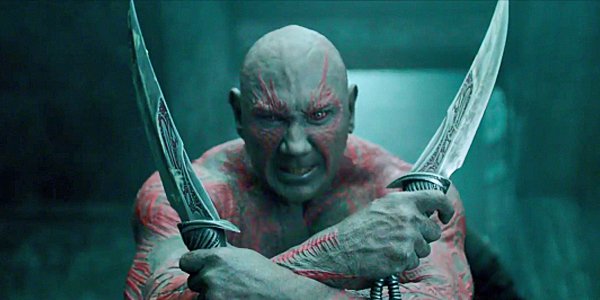 Unfortunately because of his commitments to his acting career, Batista has ruled out any possibility of him wrestling at the event, and as he is set to begin filming Guardians of the Galaxy 2, he could be too busy to simply appear at all.
One of the main stumbling blocks is that the WWE have yet to offer anything that has sparked an interest from Batista, a wrestler known for being frustrated with the direction and creativity that the company is currently under.
Second offer
It appears that McMahon took Batista's offer to present him with more ideas, as the former Evolution member visited friends backstage at Smackdown (as it was taped in his home city of Tampa) and had a second meeting with the chairman.
WWE reportedly offered him a special guest referee role, likely to have been in the rumored main event between Roman Reigns and Triple H, but yet again, Batista was not interested in the idea, and turned it down.
It is not yet known whether the company are still planning on having a guest referee in that match, as it could have been a role specifically created to try and recruit Batista's services.
It's likely that the creative team will keep coming up with ideas until it goes down to the wire, and they could always have him turn up as a surprise on the day unannounced, as they attempt to create a 'Mania moment.
WWE have already signed The Rock up to appear on the grandest stage of them all, but similarly to Batista, his filming schedule will stop him from competing in a match, and his role is also not yet known.
As it stands, Batista is still not expected to appear at WrestleMania, but it's clear that he and the company are still on good terms and that McMahon is interested in him, so it would not be a shock if he was to appear on the day.
Do you think Batista will show up at this years WrestleMania? Let us know via Twitter - @Vavel_Wrestling.