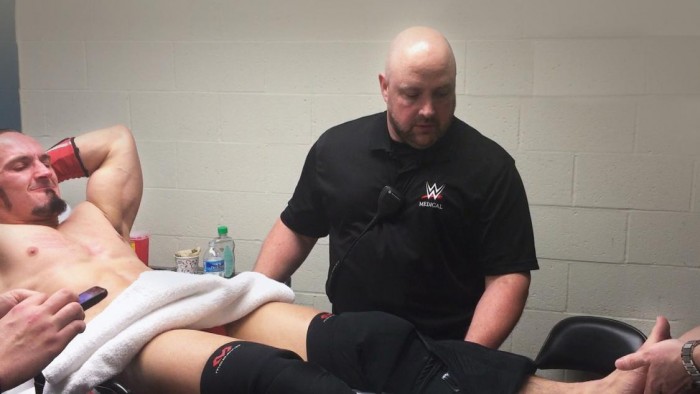 WWE has been plagued be injuries this WrestleMania season and the company now have another name to add to the growing list in Neville. The former NXT Champion has suffered a fractured left ankle after a baseball slide on Raw in a match with Chris Jericho.
Another Injury Blow
Fans had noticed that the match between Neville and Jericho finished rather abruptly with Y2J pushing the official to bring an end to the bout, but it was later revealed by WWE that Neville has suffered an injury, hence why the match was wrapped up quickly. The injury came from a baseball slide, with Neville sliding awkwardly causing the injury to take place.
WWE claimed that the initial scans have confirmed the injury to be a fractured ankle, and the Englishmen will be getting sent for more tests as soon as possible to determine the severity of the situation and whether surgery is needed.
It's another blow for WWE who have never had such a hit of injuries at such an important stage, and the injury will rule him out of competing on the 'grandest stage of them all' meaning WWE may need to re-think plans again.
Missing WrestleMania
Unless the second scan proves the initial tests wrong then Neville will be missing out on WrestleMania, which would have been his first on the grand stage. It's a double blow because he will also miss the biggest pay day of the year by having to sit on the sidelines.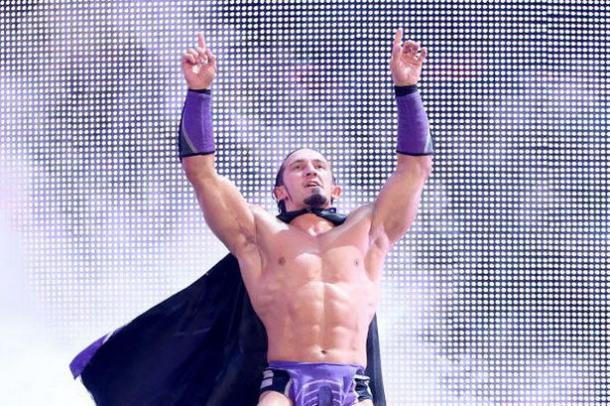 Neville didn't have any current plans for Mania so WWE will not have to change anything in terms of their television product, but it may mean some re-writing and shuffling around for others. Rumors are currently placing Kevin Owens' Intercontinental Championship defense as a multi-man match, which if true, would have more than likely featured Neville.
If that was the case then WWE will likely need to replace him in the match to make up the numbers. But if not then he would have certainly featured in the Andre the Giant match which was confirmed by the company to be returning for a third year, meaning the WWE will need to replace him in some form.
It is not yet known how long Neville will miss with the injury, but VAVEL will be reporting on any breaking news regarding the situation.