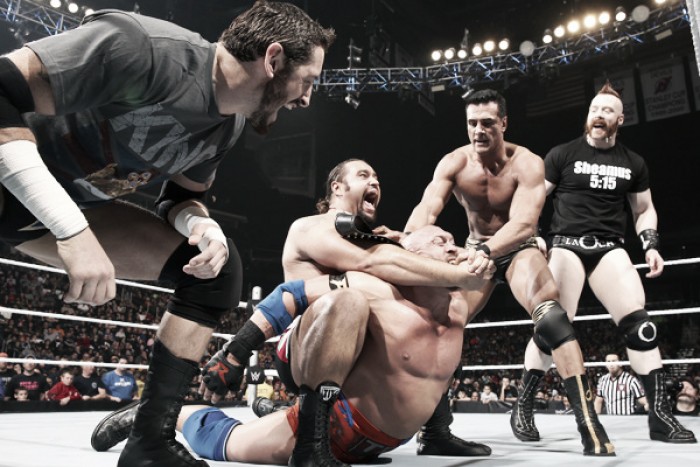 The League of Nations: Alberto Del Rio, Rusev and Sheamus may find that their run together as a faction may be come to an end.
Dave Meltzer of the Wrestling Observer Newsletter noted that the plan within the WWE is to breakup the faction with the recent removal of Wade Barrett from the group being cited as the beginning of the end for The Lads.
The group formed after Sheamus captured the WWE World Heavyweight Championship at Survivor Series from Roman Reigns. The next night on Monday Night Raw, Reigns got his rematch but found himself being attacked by Barrett, Del Rio and Rusev which led a disqualification and the subsequent end of the match.
They had been in a storyline with WWE Tag Team Champions, New Day but had been unable to capture the tag team titles. The Group picked up a win over the champions at WrestleMania 32 in a non-title bout.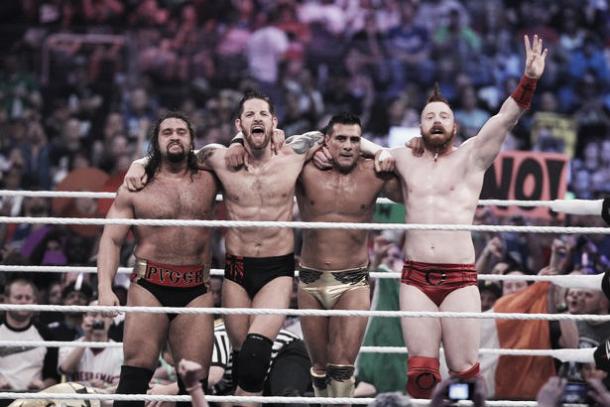 Plans for the members of the group?
It has been rumored for a number of weeks that Wade Barrett is preparing to leave the WWE and his removal from the League of Nations only added to that speculation. It seems like Barrett is ready to move and maybe even retire leading to a move into acting.
Alberto Del Rio has been in flux since his return to the WWE. He was once a fantastic heel World Heavyweight Champion but has not ready made any strides since his return, with his only notable storyline out the League Of Nations being that of the Mex-America storyline with Zeb Coulter.
The WWE values Sheamus as a guy who can do many things for them. He has been a really good heel in the past and has also performed well as a face. Fans have seemingly gone stale on his recent 'Are you not entertained?' gimmick and a character change could be in his future.
Rusev is the underused gem of the group. While he has the look of a powerhouse, he has the little nuances to perform as an entertaining heel, in the same vein of Kevin Owens and his passing remarks on Social Media. Many former WWE superstars and producers have said that Rusev possess everything to become a future world champion but that the WWE has to once again put him into a position to succeed.