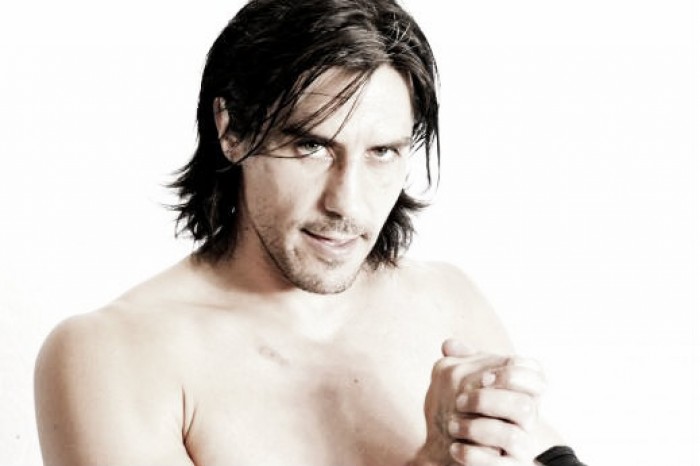 Former WWE superstar Paul London has described the company as a "horrible place to work" during an appearance on the Pancakes and Powerslams Podcast.
The 36-year-old claimed that no matter who you are, you will be treated like "garbage" by the company.
"I don't care if you're the megastar or the opening guy, corporate office guy, whatever. At some point you're going to be treated like garbage, absolute garbage," said London.
London, who signed for WWE in 2003 before being released in 2008, stated that WWE's employees are not treated as human beings, and treated more like "the stuff you wipe off your shoe that you stepped in by accident".
"It's a constant mental hazing. It's disgusting. It's a horrible, horrible place to work, absolutely awful place to work."
London lost respect for Hall of Famer Ted DiBiase
As well as criticizing the company's treatment of their employees, London also discussed an encounter with the Million Dollar Man Ted DiBiase Sr., who joined the WWE Hall of Fame in 2010.
The incident occurred in 2006 when London was tag team partners with Brian Kendrick and were feuding with MNM, consisting of Johnny Nitro (later known as John Morrison) and Joey Mercury for the WWE Tag Team Championships.
London and Kendrick were booked to beat MNM for the title, and London recalls how they were discussing ideas for their match in catering before DiBiase walked in and pulled Nitro and Mercury to one side.
London recounted what DiBiase said, where he criticized the pair, claiming that they were not winning the titles because of anything they had done.
"We were kind of throwing around some ideas for that night, and Teddy walks in there, pulls them aside and says 'I just want to clarify the decision to [switch] the titles is because Joey has this [injury] issue. It's not because of these guys, definitely not because of anything that these guys have done.'"
London's clash with Billy Kidman
London's other tag team partner in WWE was Billy Kidman, who he won the titles with in 2004, beating the Dudley Boyz on SmackDown.
During the podcast, London recounted a backstage clash with Kidman during his partnership. Billy Kidman used a Shooting Star Press as his finishing move, and Kidman took issue with London after he used it in a match against Matt Hardy and Shannon Moore.
Kidman accused London of stealing his move, despite London's being a variation where he executed a running jump off of his partner's back, rather than the top rope.
London took one final pop at Kidman, saying: "It was kind of a d**khead thing to do to come to me and act like he owns every variation of the move when he can't even do it well himself."