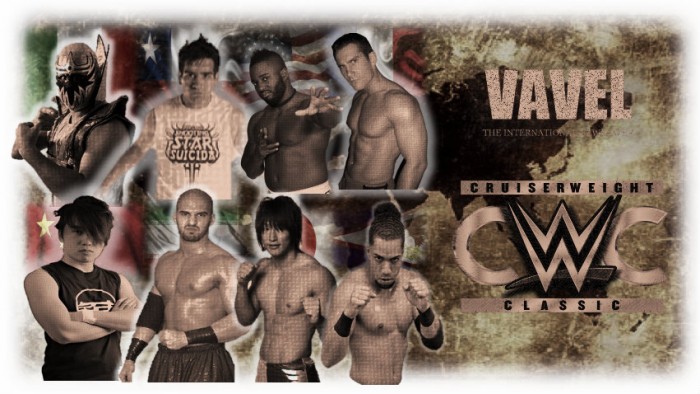 A lot of unknowns will feature in the upcoming Cruiserweight Classic, but do not worry about those names you do not know as VAVEL has you covered.
All of the participants have been named and all of them have been profiled so as that you know what to expect and who you should be rooting for.
The WWE have branched out into the independent scene and have attracted some of the top names of the rapidly growing circuit and drafted them into their Cruiserweight Classic Tournament.
A host of top talents will be on offer for the major shows but who is set to kick off the opening episode on July 1 on the WWE Network?
Gran Metalik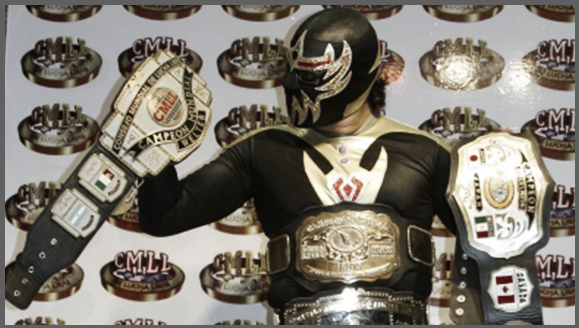 A wrestler with a Lucha-Libre style who possesses more than 10-years of experience inside the squared circle, he can also boast an impressive resume of opponents including two of NXT's own Shinsuke Nakamura and Finn Balor.
The 27-year-old Luchador will be representing his home nation of Mexico having been born in Guadalajara, Jalisco. He boasts an impressive number of championships including:
CMLL World Super Lightweight Championship (1 time)
CMLL World Trios Championship (2 times) – with La Sombra and La Máscara (1)[17] and Místico and Valiente (1)
CMLL World Welterweight Championship (4 times)
Mexican National Trios Championship (1 time) – with Metro and Stuka, Jr.
NWA World Historic Welterweight Championship (1 time)
In 2013 he was ranked at number 152 of the top 500 singles wrestlers in the PWI 500, although he usually goes by the name of Máscara Dorada in CMLL but WWE changed his name to Gran Metalik during this tournament.
Alejandro Saez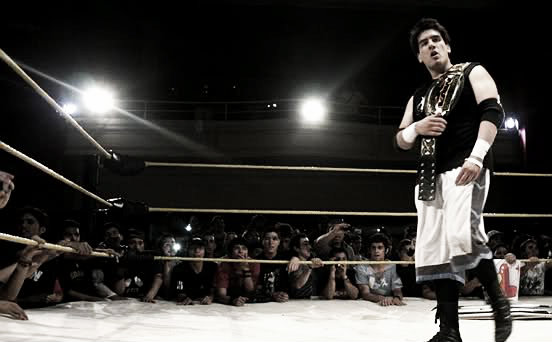 The Chile international will enter the tournament as one of the largest of the 32 men, the rules allowed competitors to weigh up to 205lbs but they were not permitted to enter if they weighed anymore.
Saez who in his homeland performs under the name Xtra Large or XL stands at an impressive 6 ft 1in which for a cruiserweight is at its breaking point. He has crafted and honed his skill working with WWE's own Neville as well as Super Crazy, the list of accomplishments from the extra-large cruiserweight is also respectable:
Xtreme Latin American Wrestling
X-LAW Junior Heavyweight Championship
XNL World Championship
Metalik will square off against Saez in the opening match of the tournament this Wednesday, July 13 on the WWE Network.
Ho Ho Lun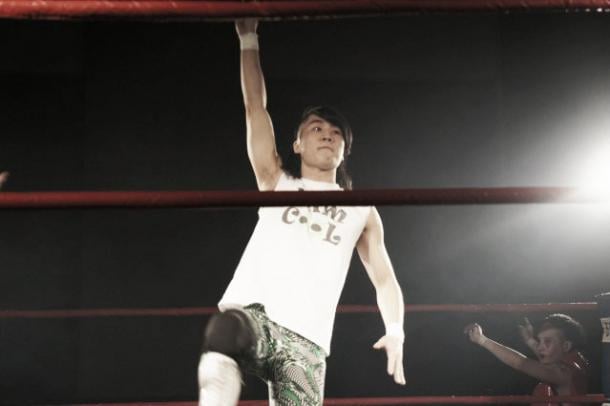 One of the more dedicated to the profession of wrestling in the competition, Lun opened up his own wrestling gym while he was still just a fan of the industry and set up his own show in June 2009.
The 28-year-old has been able to accumulate an impressive career that from originating in Hong Kong has taken him all over the world including England, Portugal, Spain and Japan, he currently represents Middle Kingdom Wrestling.
Despite not picking up any championships along his path, his style of performing should not be underrated as the vicious kicks that the 5 ft in man delivers will be tough for any opponent to take.
Ariya Daivari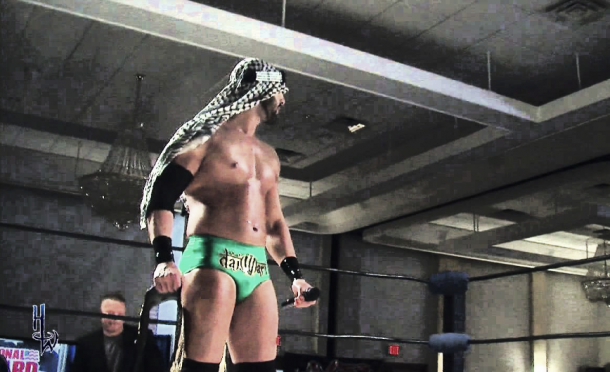 A familiar name to WWE fans as Ariya is the real life brother of the former Daivari (Shawn), despite being born in Plymouth, Minnesota, the 27-year-old will be representing Iran (According to WWE).
He has had first hand experience of working with some of the most recognizable names in the wrestling world such as Shelton Benjamin and Ken Anderson (Mr Kennedy), he has also working for a number of promotions including Ring of Honor, Global Force Wrestling and Total Nonstop Action's India project Ring Ka King.
His list of championships are:
F1RST Wrestling
Wrestlepalooza Championship (2015–Present)
Heavy On Wrestling
HOW Undisputed Championship (2013)
National Wrestling Alliance Wisconsin
NWA Wisconsin Tag Team Championship (2007)
Lun will face Daivari in the second match of The Cruiserweight Classic.
Cedric Alexander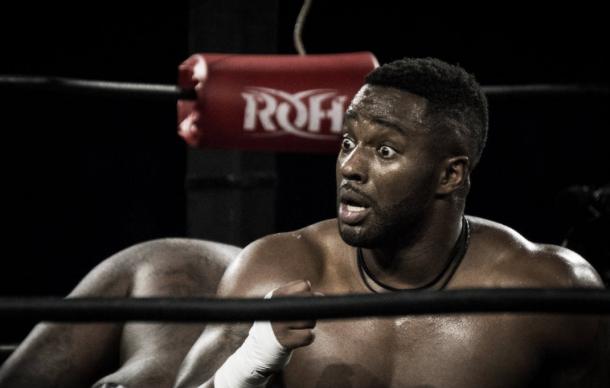 One of the more recognizable and high profile names in this tournament is Alexander, who was offered entry into the tournament was invited following a tryout match, but was asked to lose some weight beforehand.
Now looking leaner than ever, he is one of the favorites to win the competition and his list of previous opponents including Kevin Owens and AJ Styles will stand him in good stead.
On his wrestling path he has won a number of competitions and has made a name for himself in the wrestling world through Ring of Honor.
Carolina Wrestling Federation Mid-Atlantic
CWF Mid-Atlantic Television Championship (1 time)
PWI Ultra J Championship (1 time, current)
Premiere Wrestling Federation
PWF WORLD-1 Heavyweight Championship (1 time)
Premiere Wrestling Xperience
PWX Heavyweight Championship (1 time)
PWX Innovative Television Championship (1 time)
Pro Wrestling EVO
EVO Heavyweight Championship (1 time)
WrestleForce
WrestleForce Championship (2 times)
He was rated as number 85 in the PWI 500 list of best wrestlers, one of the higher rating from the competitors.
Clement Petiot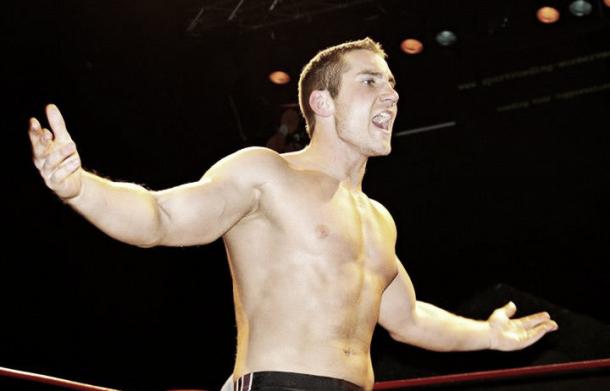 One of the more 'unknowns' of the tournament, meaning his opponent may be in for a surprise when he steps into the ring with the Frenchman, who has been trained by the legendary Lance Storm as well as Lucha Underground's Joey Ryan.
He can boast that he has traveled across Europe developing his craft and has perfect his grappling style. However, the technical superstar will now try his luck at dominating in an American ring, and could may well be the dark horse of the tournament.
Petiot performs usually under the name Tristan Archer however his name has been changed through entry to this tournament.
His list of Championships include:
European Catch Tour Association
ECTA Heavyweight Championship
International Catch Wrestling Alliance
ICWA France Heavyweight Championship
ICWA France Heavyweight Championship
N'Catch
N'Catch Major Championship
Pro Wresting Syndicate
PWS Heavyweight Championship
Alexander is set to face Petiot in the penultimate match of the first episode of The Cruiserweight Classic
Kota Ibushi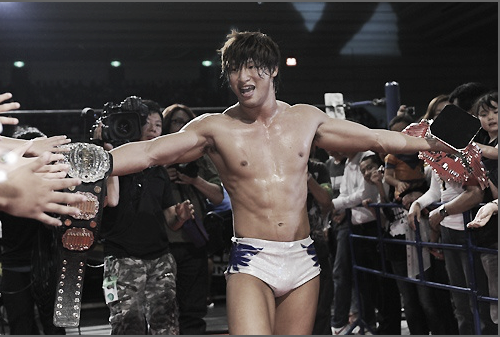 A huge name in the world of wrestling and already one of the favourites to win the entire tournament, he began his career working for Dramatic Dream Teat wrestling in 2004 and remained a valuable and loyal worker until 2016 as he also worked for a number of other promotions as he became known as The Golden Star.
He has worked with and against some of the biggest names in the industry, while working for New Japan Pro Wrestling he defeated Prince Devitt (Finn Balor) to claim the IWGP Junior Heavyweight Championship which is not the only title he has picked up in an already illustirious career.
Ibushi suffered a cervical disc herniation a similar injury that halted Daniel Bryan's career in November 2015 that ruled him out until March 21, he is rumoured to have signed a contract with NXT.
Dramatic Dream Team / DDT Pro-Wrestling
IMGP World Heavyweight Championship
Independent World Junior Heavyweight Championship
Ironman Heavymetalweight Championship
KO-D 6-Man Tag Team Championship with Gota Ihashi and Kenny Omega and Daisuke Sasaki and Kenny Omega
New Japan Pro Wrestling
IWGP Junior Heavyweight Championship
IWGP Junior Heavyweight Tag Team Championship – with Kenny Omega
Best of the Super Juniors (2011)
New Japan Cup (2015)
In 2015 he was ranked as number 40 in the PWI list of top 500 singles wrestlers in the world.
Sean Maluta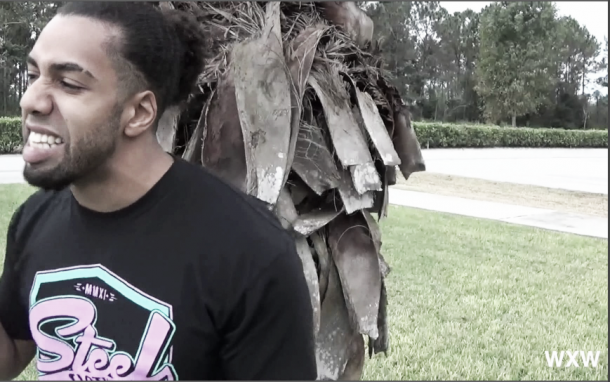 A Samaon wrestler, this essentially guarentees that Sean Maluta will be one of the toughest performers in the competition, and as a nephew of WWE Hall of Famer AFU, he may possess the same ability as his uncle.
The 27-year-old has been performing since 2008 and has held a number of titles, despite being a relative unknown in this competition, you should never under estimate as Samoan.
World Xtreme Wrestling
WXW Cruiserweight Championship
WXW Heavyweight Championship
WXW Tag-team Championship
WXW Television Championship