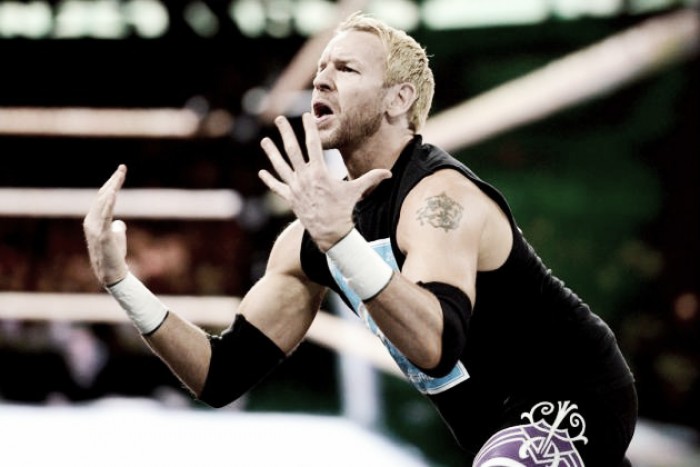 Captain Charisma was a part of the WWE's latest spring cleaning as he saw his performer's contract be brought to an end meaning in all likelihood fans will never see him compete again yet the former Peep Show host leaves behind an array of fantastic matches.
*Note*: Whilst everyone knows that Edge and Christian totally reeked of awesomeness and had some of the greatest matches in WWE history there will be no inclusions of tag team matches on this list, it is strictly a look back at Christian's singles run, so let's begin.
5. Christian - Alberto Del Rio: Ladder match for the World Championship (Extreme Rules 2011)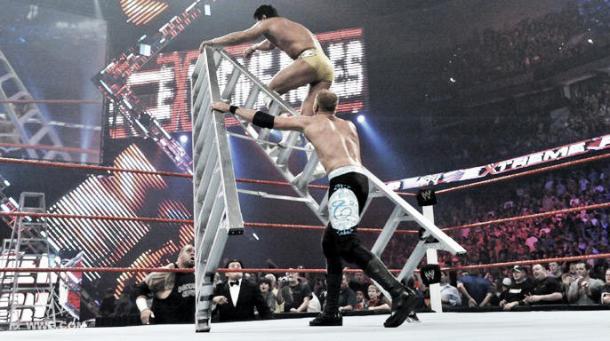 Kicking the list of we have one of Christian's crowning moments becoming the World Heavyweight Champion for the first ever time. After the shock retirement of real life best friend, Edge the championship belt was without a champion and the perfect story was in place with Edge's final ever opponent taking on his former tag team partner for the vacant championship.
Christian made a name for himself alongside Edge in ladder matches and being the first man to win the title after his retirement was the feel good moment of Extreme Rules. But it wasn't just the story and emotion surrounding the match (although the final embrace between the two friends was a great moment) but the wrestling itself. From high spots to the numbers advantage that Alberto Del Rio had, Christian had his back to the wall and come up on top. Both men put on a fantastic bout and the chemistry between them in the ring was clear and the outcome of Christian finally becoming a World Champion was a moment that fans will never forget.
4. Christian - Shelton Benjamin: Ladder match for the ECW Championship (TLC 2009)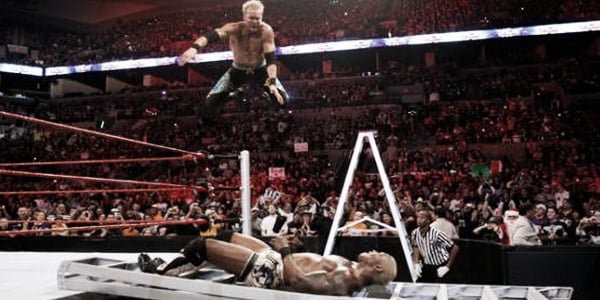 Another ladder match on the list (something of a speciality for Christian) and this one was during his time with ECW where he was given the opportunity to become the face of the brand and prove he could cope as a main event level single's superstar for the first time after his spell in TNA. Shelton Benjamin had been in a similar position to his opponent throughout his career, stuck in the mid-card realm and with the platform of being in ECW's main event neither man was prepared to let it slip and they didn't. With Christian's risk taking day's clearly not behind him and Benjamin's raw athleticism combining for a stellar match.
3. Christian - RVD: Ladder match for the Intercontinental Championship (RAW 2003)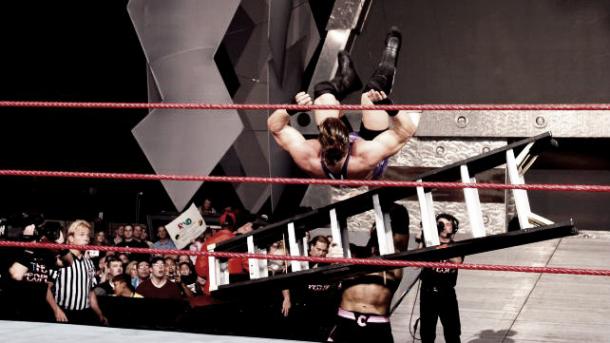 Perhaps this should have just been a 'Christian's greatest ladder matches' list? However, the stipulation proved to be a real speciality of his and therefore some of his greatest highlights take place in those matches and the greatest of them all took place against Rob Van Dam on an episode of Monday Night Raw. With Christian in a heel phase of his career as the Intercontinental Champion, the Canadian-born star was a sneaky and sleazy champion who barely escaped with the belt when defending (Think Seth Rollins' WWE World Heavyweight title run).
The two men were both well experienced by this stage in their career's and were incredibly well respected by fans which saw them main event (Yes, the Intercontinental Championship in the main event, you don't see that anymore) Raw that week as they stole the show putting on a classic. With both wrestlers being well experienced in ladder matches they combined the need for high-flying, high-risk moves with good wrestling and storytelling to a perfect level showing the true potential they both had.
2. Christian - Randy Orton: No Holds Barred match for the World Championship (SummerSlam 2011)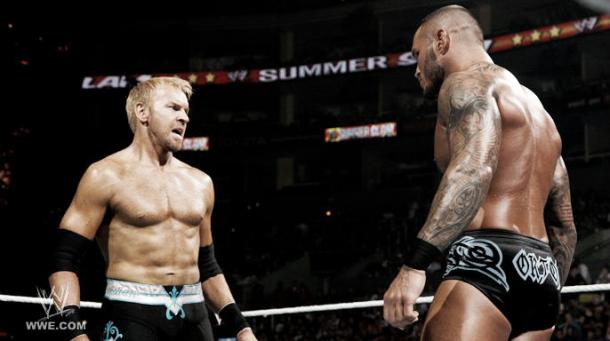 One of Christian's greatest feuds came against the Viper, Randy Orton in the Summer of 2011 as the two men went to war over the World Heavyweight Championship in one of the belts final great feuds. After they had traded victories throughout Spring in countless great matches it would come to its focal point at SummerSlam in a No Holds Barred match, and both men left everything in the ring.
Both men hit each other with their best shots using an array of weapons and the big fight feel was clear showing that the World Championship could still be respected and cared about when used right with the right stars. An RKO out of nowhere onto the steel steps brought an end to the match as well as Christians time in the main events, but he showed during his run that he belonged and his series with Orton was the greatest of his career.
1. Christian - Chris Jericho (WrestleMania XX)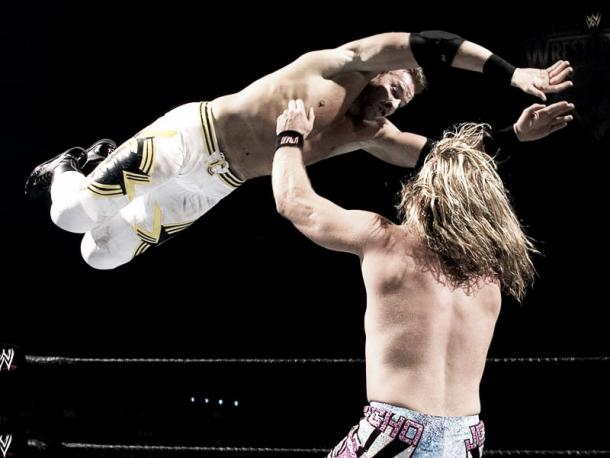 This match is not only Christian's greatest but also one of the greatest WrestleMania matches in history. Unlike the rest of the matches on this list, there are no stipulations at play here, just good technical wrestling between two of WWE's greatest technicians in history. When WWE decides to use romance in their storylines it can often turn fans away (Should we discuss the Lana, Rusev, and Dolph Ziggler situation?) but this was just the opposite. With three extremely talented and popular stars involved the fans were hooked from the start and this match was a result of hard work and commitment from everyone involved.
After a fast paced back and forth match with plenty of near falls Christian secured the win through a roll up after interactions by Trish Straus and even though it appeared to be an accident at first it was clear afterwards that the pair were always working together, which continued the feud yet it was this match that was the stand out to be remembered.
From these five matches alone it is clear that Captain Charisma had an amazing career in the WWE and with a future Hall of Fame ring surely in his future, there are still further memories to be made for all the Peeps in the WWE Universe.